Currently Craving Avocado Toast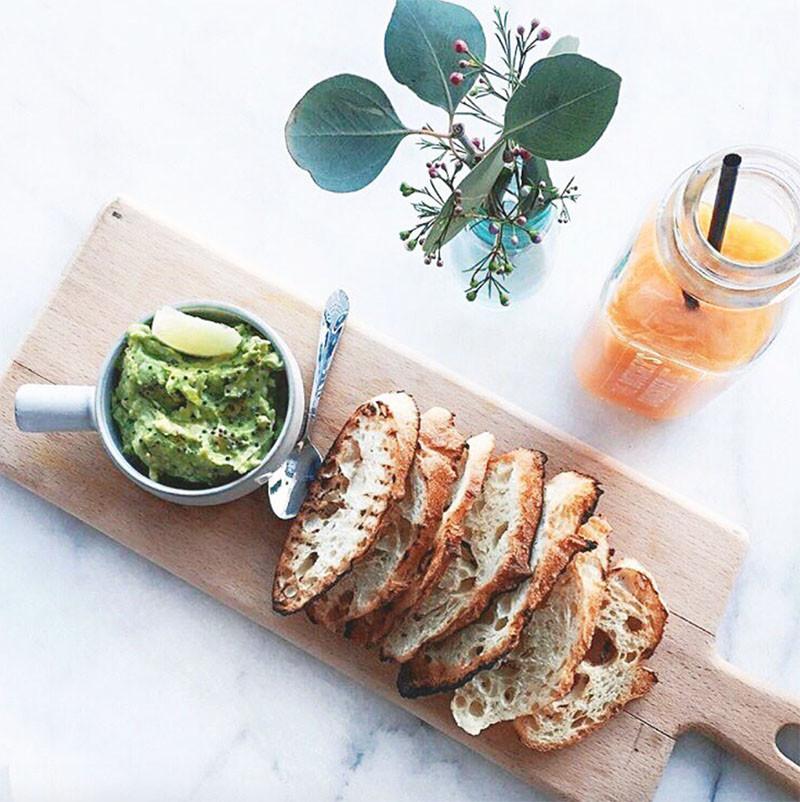 What's not to love about avocado toast? It's an easy, quick, and healthy snack that has taken the culinary world by storm. From savory to sweet and everything in between, we picked our favorite avocado toast recipes for you to try.
Sunshine toast
A twist on the classic, we love pairing thickly cut sourdough bread with fresh avocado, chili flakes, and a sunny-side up egg. Nothing says brunch quiet like this classic recipe.
1 ripe avocado, cored and mashed
2 slices of Sourdough bread toasted and buttered with organic Ghee butter
1 organic free-range egg served sunny-side up in olive oil
ground red chili flakes
salt and pepper to taste
____________________________  
Drizzle your bread with a light layer of organic ghee butter, then place in the toaster oven. While your bread is toasting, heat a non-stick frying pan and place in one egg. Cook on one side until yolk is hardened, then remove from heat. Once your bread is toasted to your preference, spread the mashed avocado on top. Next, place your sunny-side up egg on your toast, top with chili flakes and salt and pepper to taste.
Mediterranean Toast
Need something to bring to your next dinner party? We've got just the thing. Say hello to a Mediterranean twist on avocado toast. We love the simple complexity of flavors that blend together so effortlessly in our new favorite summer recipe.
2 slices of multi-grain toast
1 ripe avocado, cored and sliced
1/2 cup of pine nuts
 2 pieces of sun-dried tomato (per piece of bread)
3/4 cup of ricotta cheese
Sea salt and cracked black pepper to taste
____________________________ 
While your bread is toasting, toast pine nuts in a non-stick pan until they are golden brown (2-3) minutes. Spread ricotta evenly onto toast, top with avocado slices, sun-dried tomato pieces, toasted pine nuts, and salt and pepper to taste.
Gluten-Free Beet Humus toast
We can't help but love this fresh and healthy take on avocado toast. This is perfect for an afternoon snack that's packed with fiber, microgreens, and detoxing beets.
2 slices of gluten free bread
1 ripe avocado, cored and sliced
1 small container of beet humus (we love the ones from Trader Joes and Whole Foods)
¾ cup goat cheese
1 handful microgreens
 ____________________________ 
After you toast your gluten free bread, drizzle on extra virgin olive oil. Spread a fair amount of beet humus as your base, place sliced avocado on top, then crumple on as much goat cheese as you prefer, then top with a little handful of micro greens, and salt and pepper to taste.