Meet our Summer Muse: Amanda Li-Paige
Spiritual Gangster's Summer 2020 collection is inspired by the good vibrations and easy living of life by the ocean. Filled with inspirations from the healing energies of Hawaii, our newest collection embodies the Aloha way of life with vibrant colors, fresh new prints, and vibrant tie dyes. With fresh eyes and open hearts, our Summer 2020 muse hails from the island of Hawaii. We were honored to get to know our muse Amanda Li-Paige in her Los Angeles home, as she shares her favorite self care and self love rituals during quarantine. Shop our Summer collection here.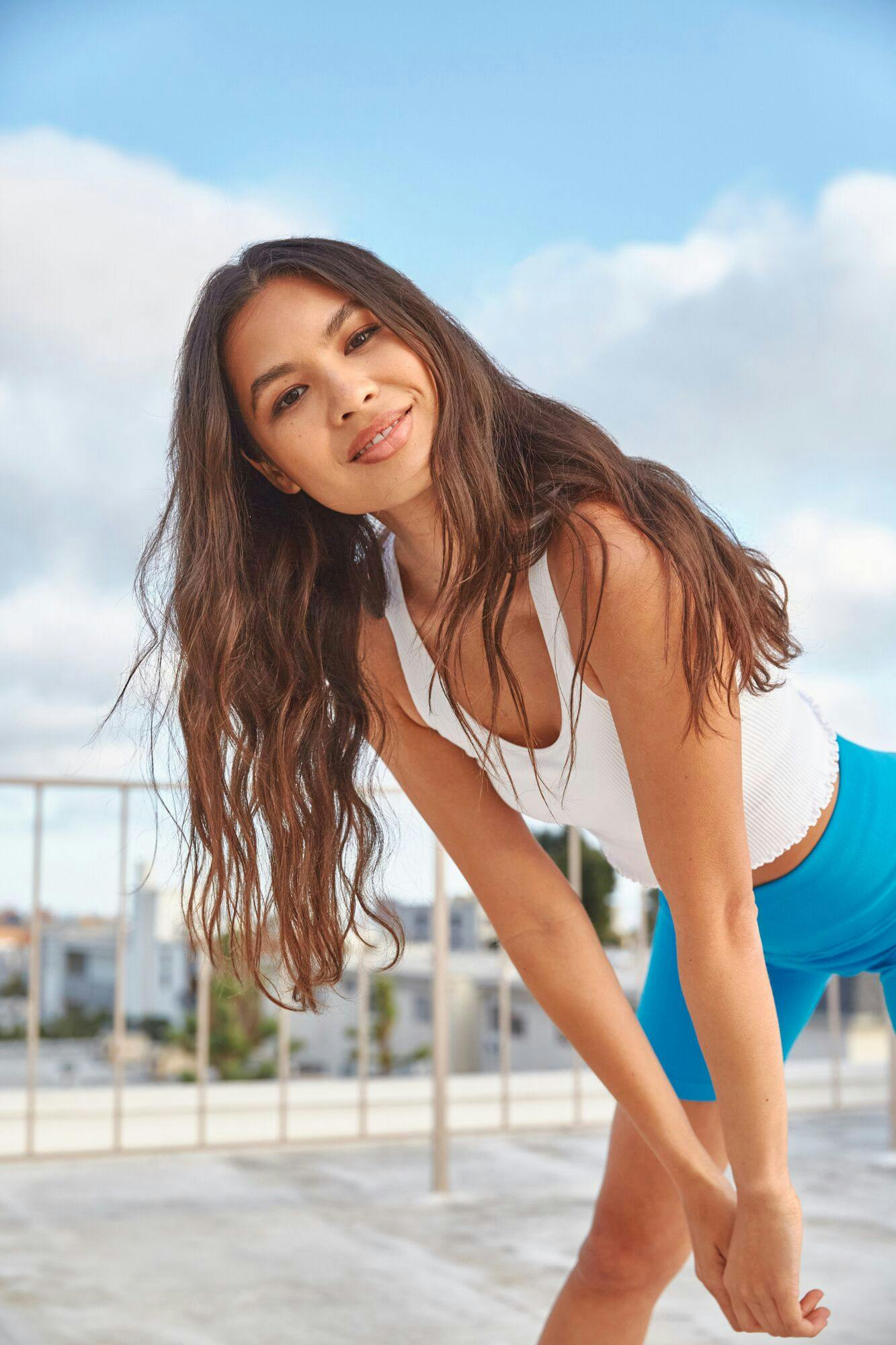 ,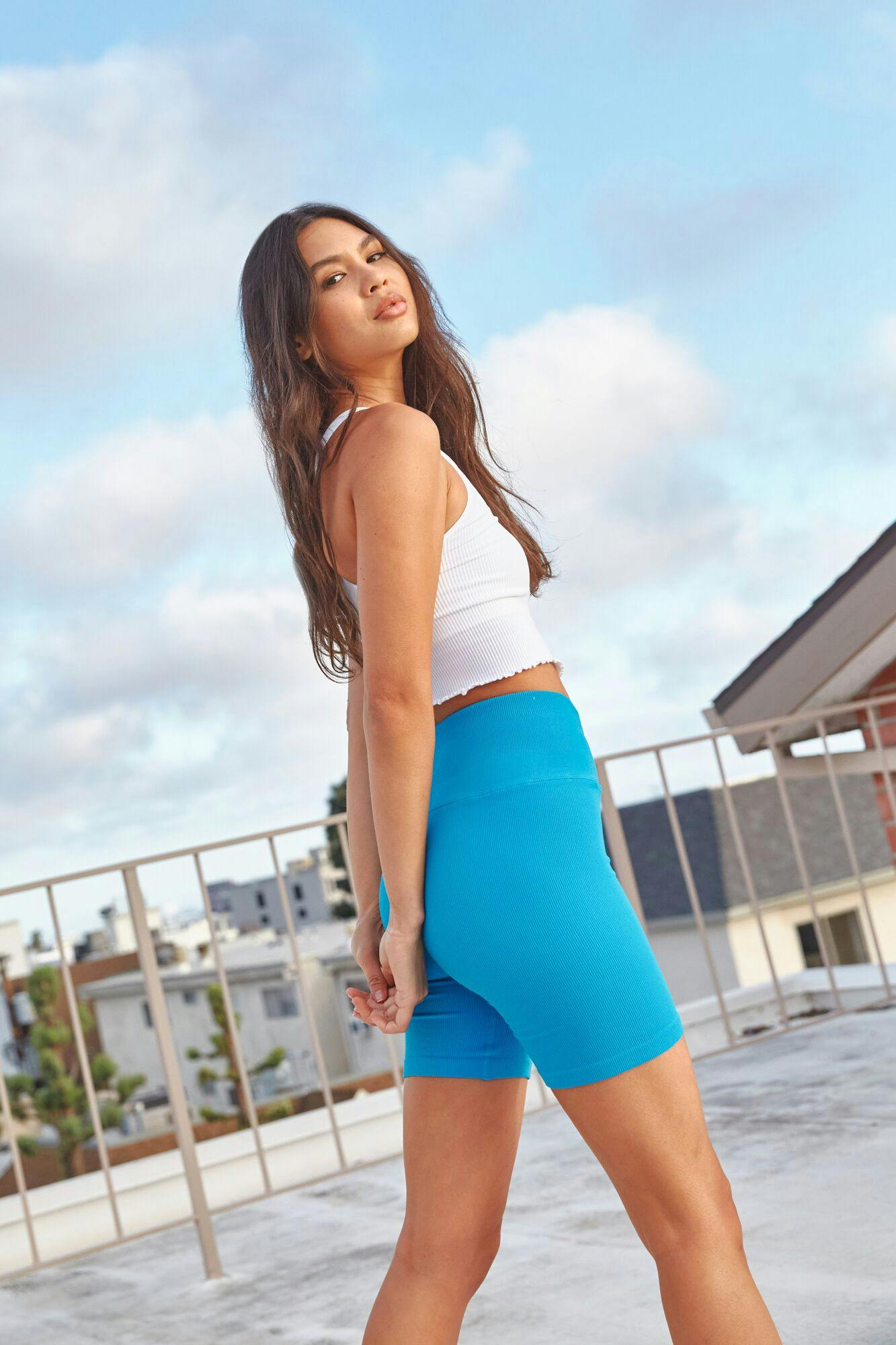 What are you favorite ways to stay active during this time?
Prior to this new type of stay-at-home lifestyle, I was a huge advocate of going to different studios! It was a way to be social with friends, stay in shape, and keep a routine since my job is very sporadic. I would alternate between boxing, pilates, and bootcamp/HIIT type classes. In the past I had a hard time finding motivation to move my body if I wasn't in the setting and with a teacher physically pushing me. The same idea as going to library to study is how going to the studio got me in the mood to sweat. Now being at home I have had to change my mental thought process. The first thing I did was set up an at home studio. I am really lucky because my living room has a good amount of space, high ceilings, and a mirror. I took all my equipment and laid it out like they would in a studio. I set up a small table to keep my phone or iPad and now I stream live videos and I am starting to learn to love it. The live instagram streaming keeps me accountable and there are so many different options so I still manage to switch it up. I have a highlight on my IG page @amandapandapaige called "Stay Home" of recommendations of studios profiles and teachers that offer at home streaming work out options. I have even started enjoying creating my own routines and maybe I will start sharing more! On the days that I am not up for it I remind myself to move my body some how whether that is a long walk or using my jumprope.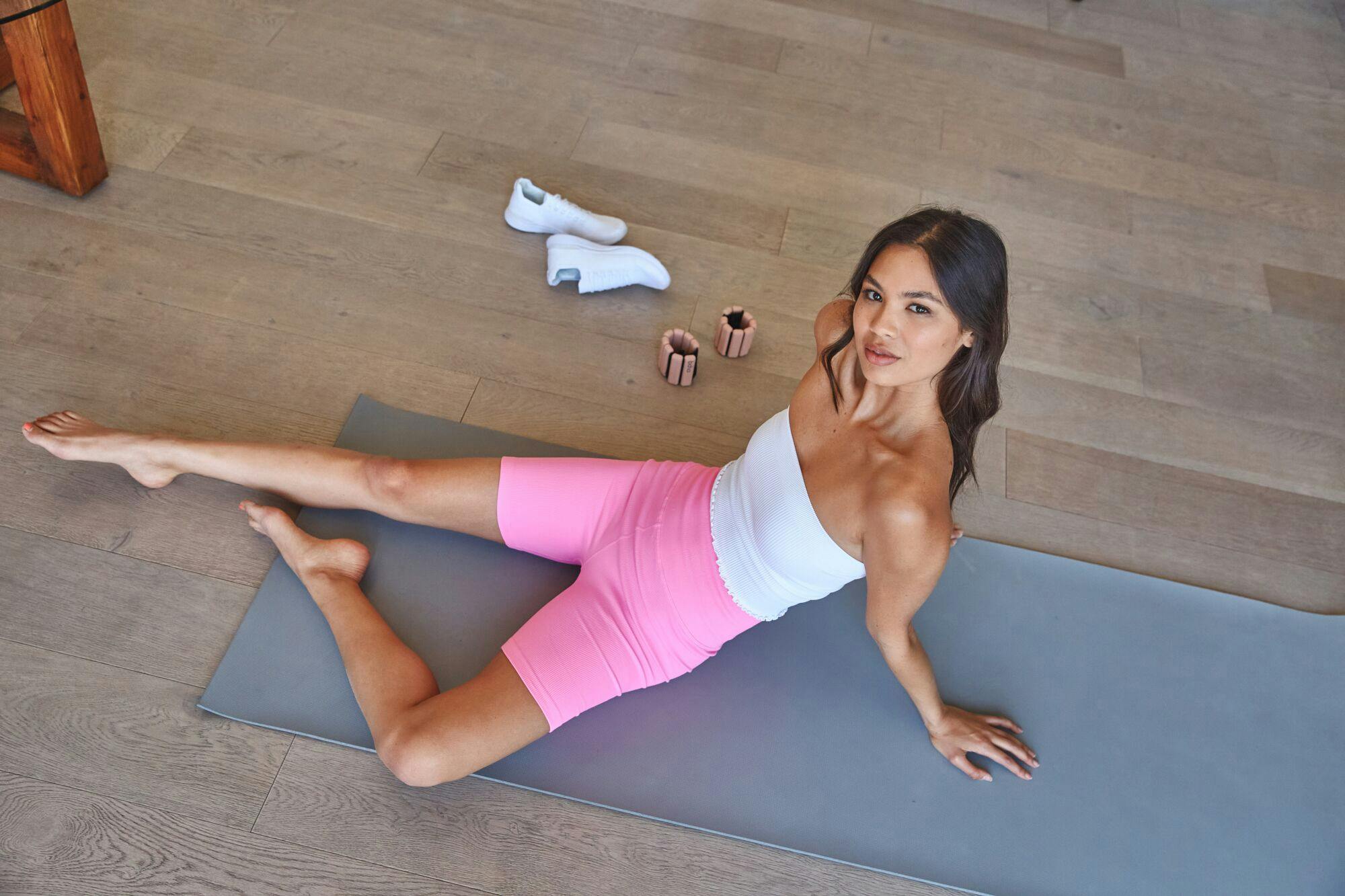 ,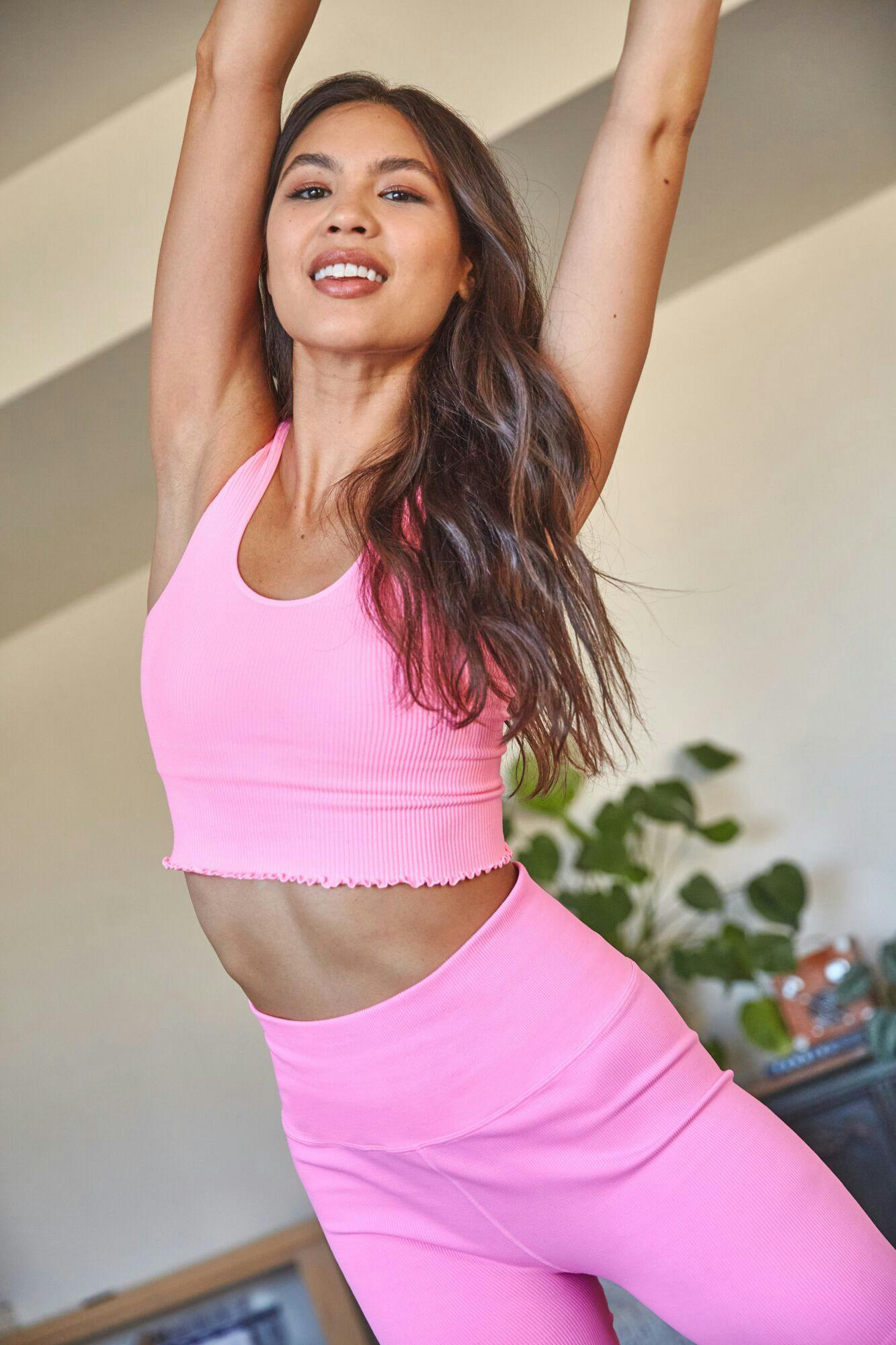 How are you keeping zen during this time at home?
I know for myself I need to burn off a certain amount of energy - so I basically make sure to expense the energy that inner child in me has, and that has been keeping me sane. I also am allowing myself to be okay with having off days. I think everything is a mental state in these circumstances so just seeing a silver lining when it's there and acknowledging it.
Favorite quarantine meal?
Honestly, I am the worst. I would be totally happy eating a salad with grilled chicken and then going hard on the froyo that I have in my fridge from "the yogurt shoppe." I currently have 5 quarts in different flavors (peanut butter is my all time favorite).
Three things you are grateful for: 
An apartment that I am excited to wake up in and spend my days in, my health, and having friends and family who are supportive of each other during this new time. 
Favorite mantra of the moment: 
Starve your distraction, feed your focus.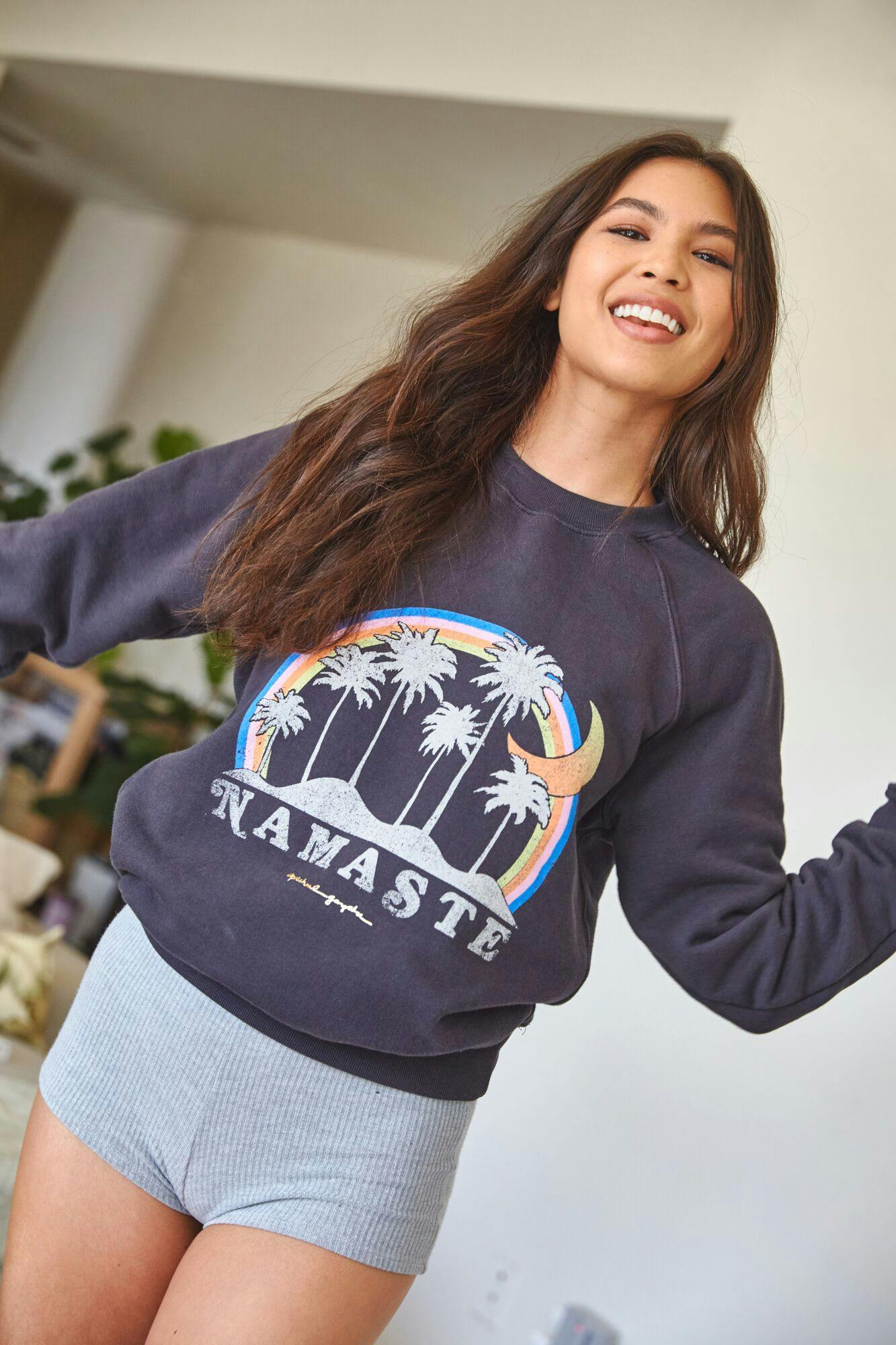 ,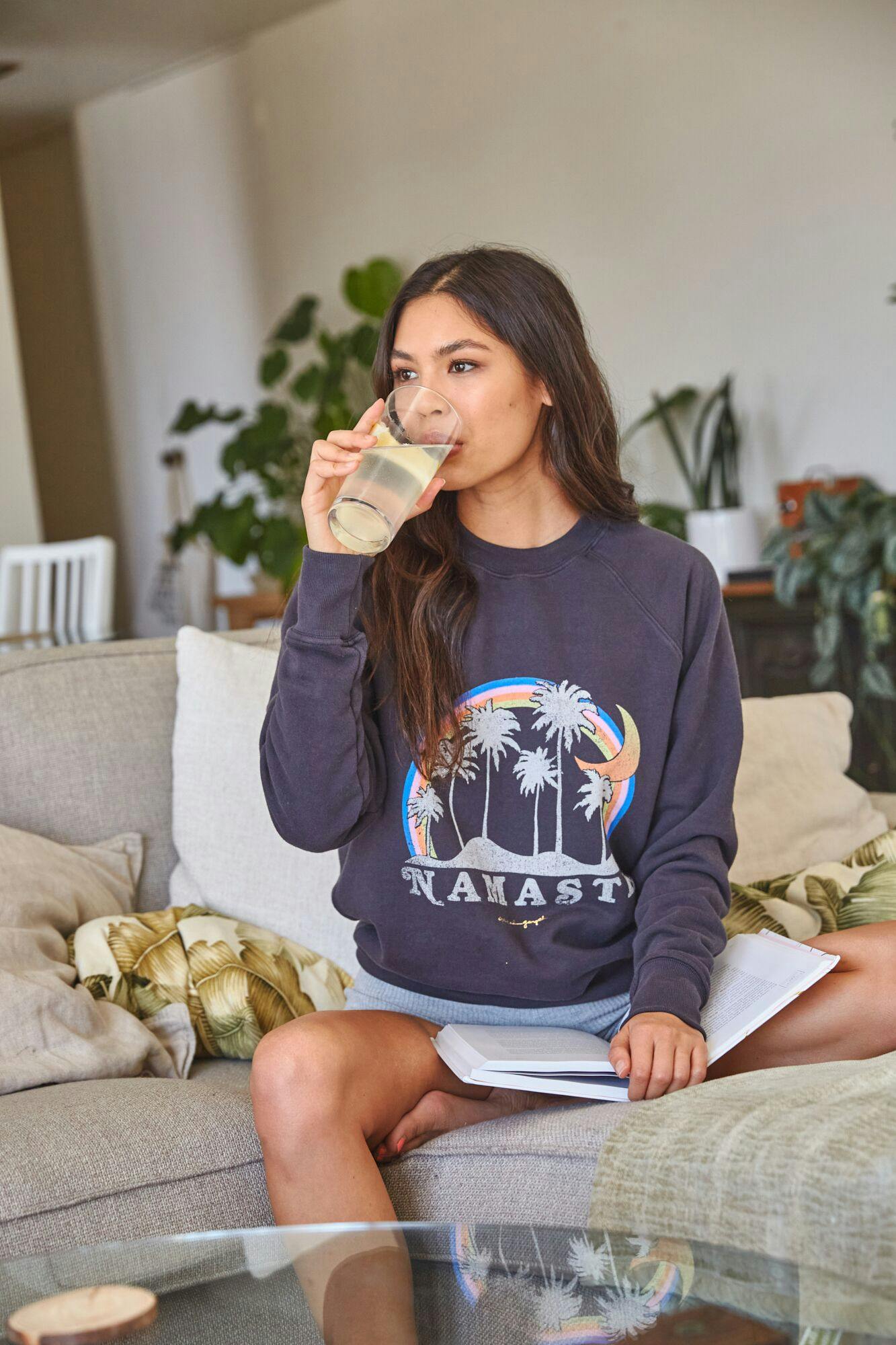 What has this time of stillness taught you about yourself?
 I am able to change my mindset in ways that I never believed I could do. Believe it or not in some ways I find myself more productive now than ever.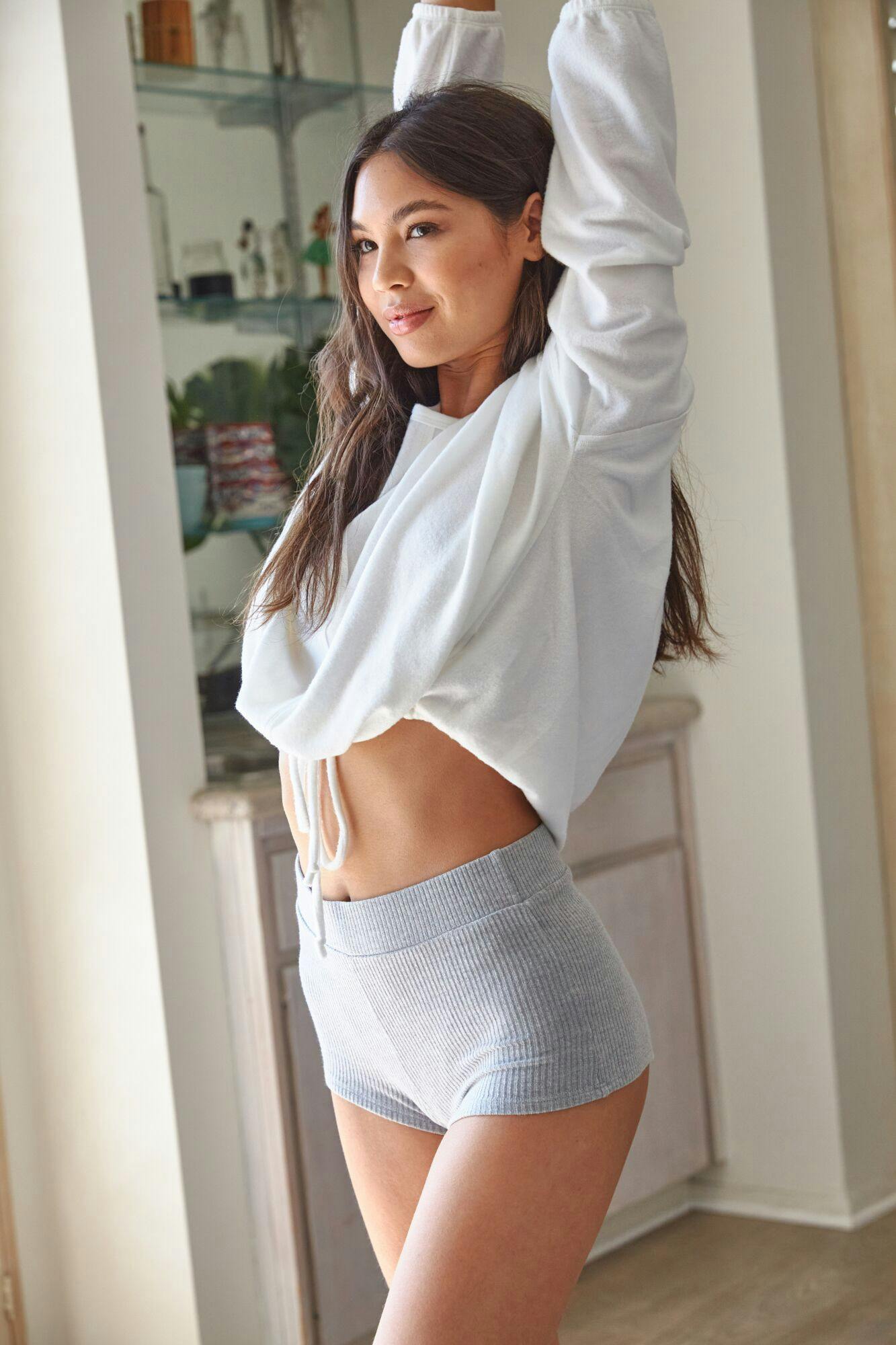 ,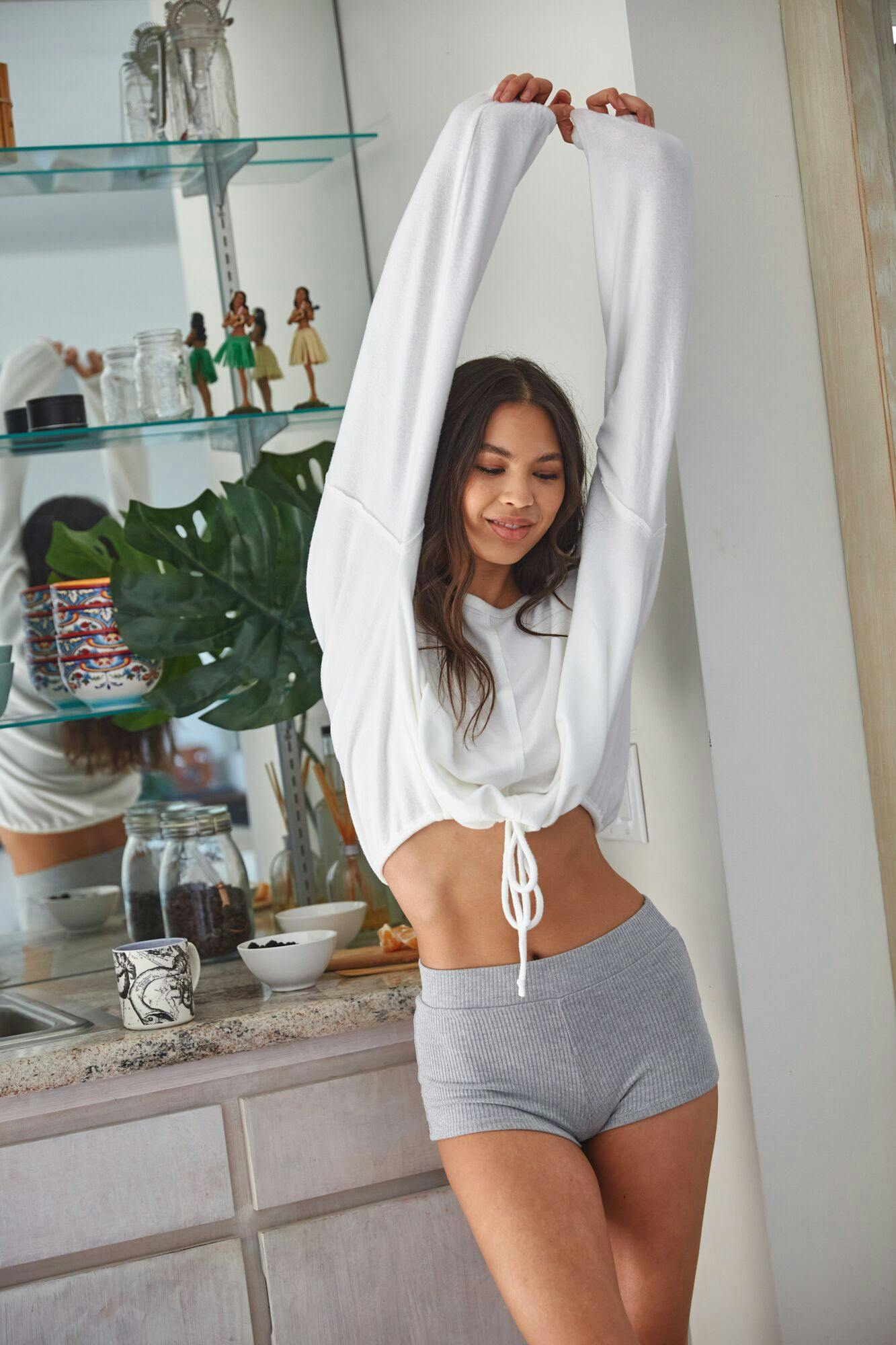 Happy song/go-to quarantine song?
 I just watched Now and Then again (an older movies from either late 80s or 90s) and the sound track is INSANE. It's straight golden oldies. 

Favorite self love/self care activity: 
To be honest its so simple but effective- I love not wearing make up. Its so good for your skin!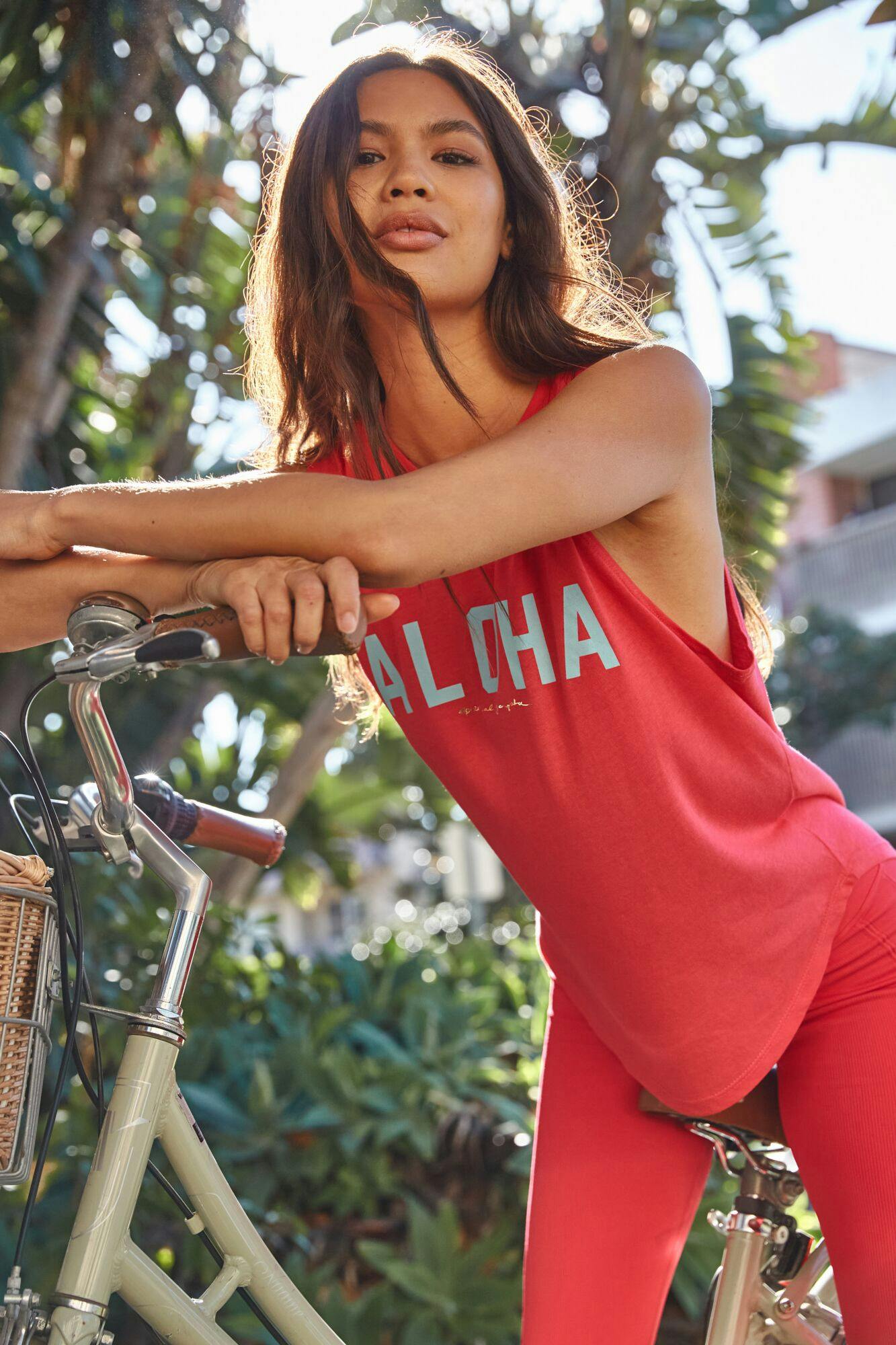 ,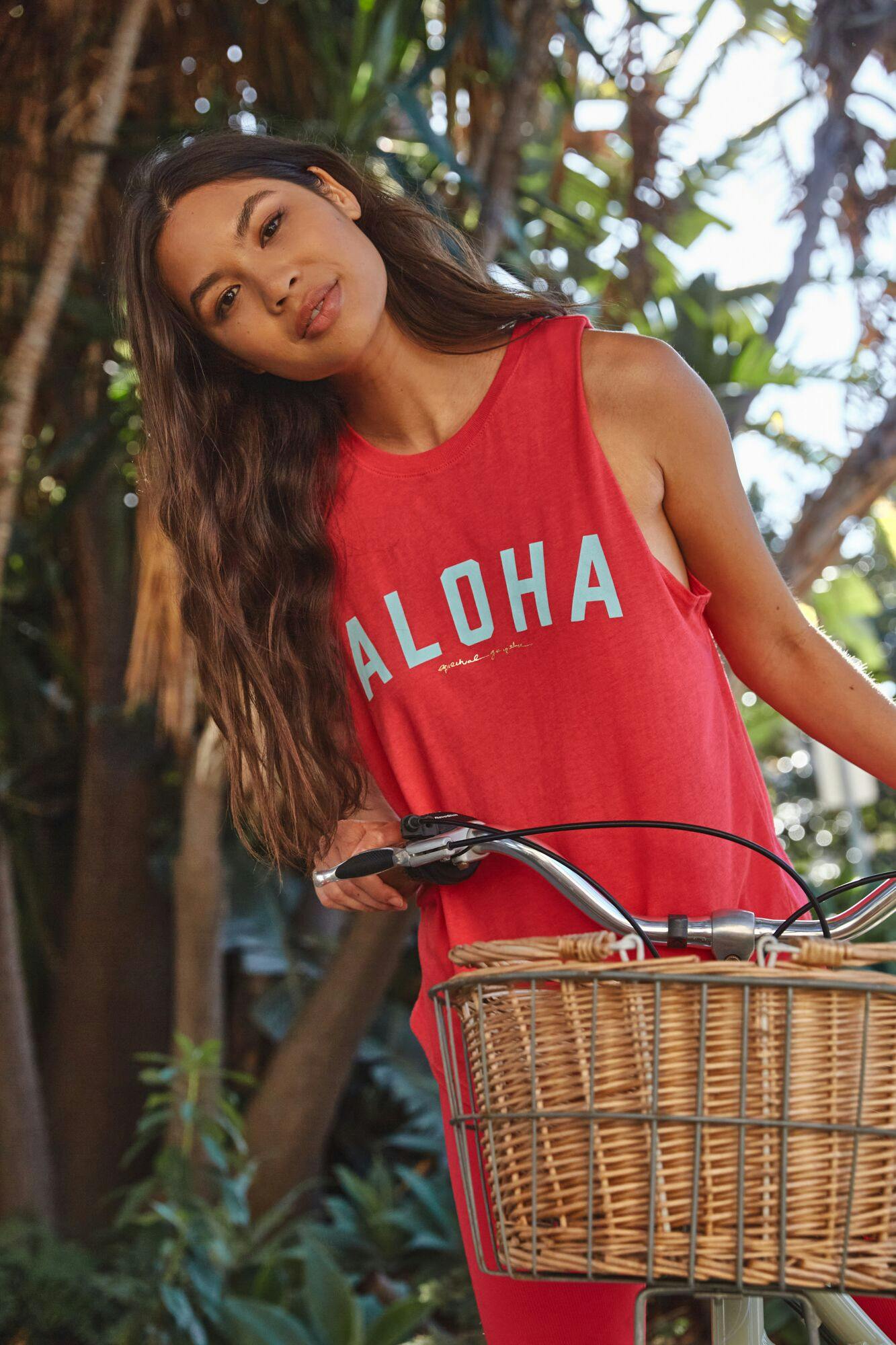 Current favorite SG essentials:
· For exercise: My go-to workout top is the Selene top. I love pairing them with the Self Love Leggings.
· For lounging: I love to turn the heater on and wear the Lover Ballet Rib Shorts with a pair of house slippers and the mock neck sweat shirt!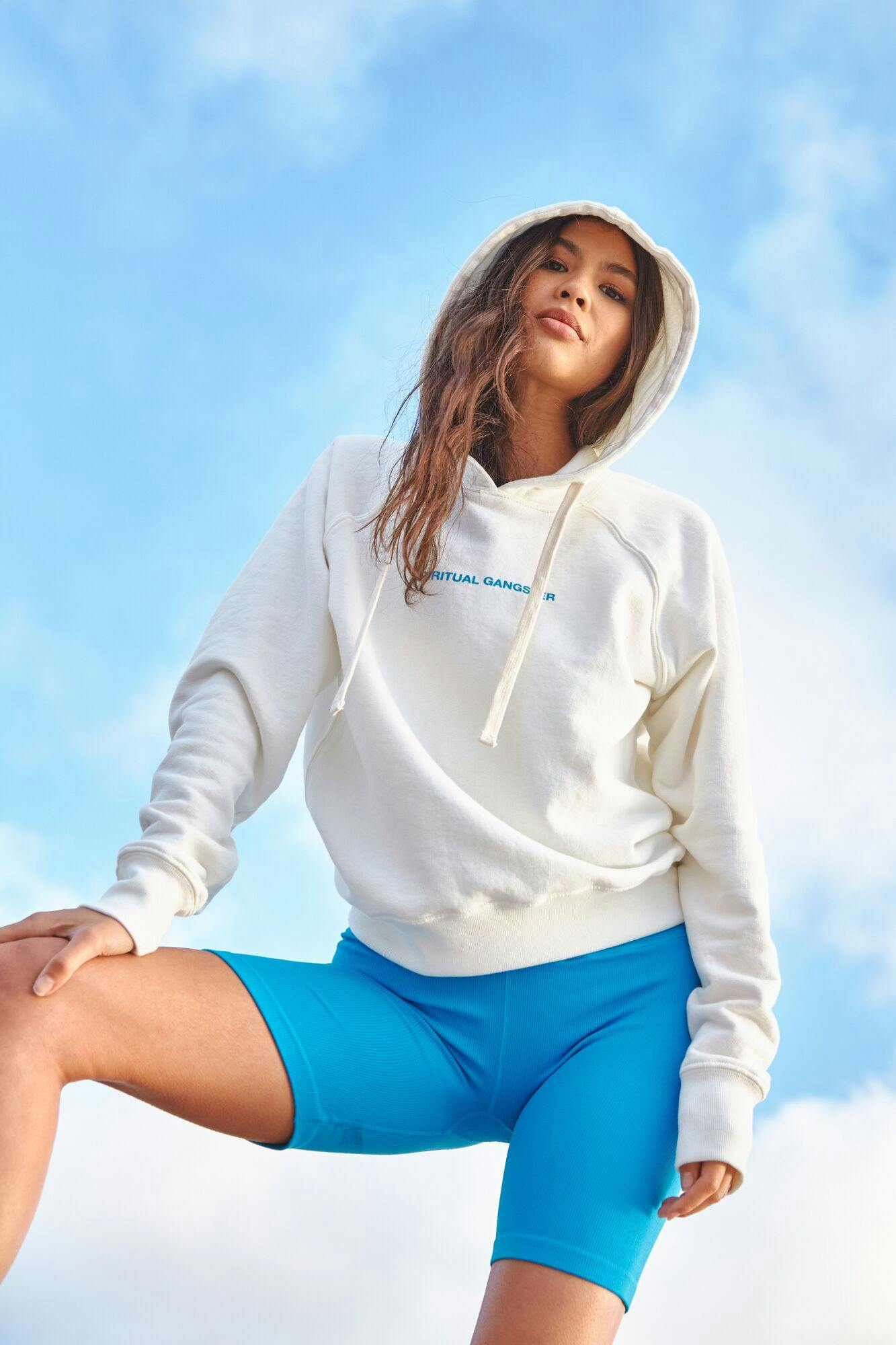 ,