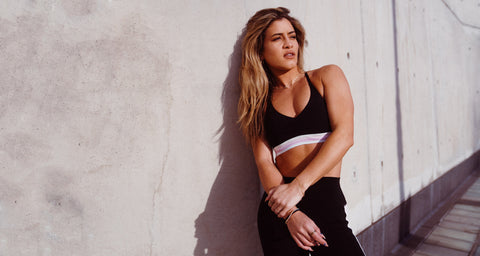 Meet Our OMbassador: Kendall Toole
At Spiritual Gangster, we strive to celebrate the authenticity of each and every one of you, and our brand ambassadors help us do just that. We're proud to introduce our newest member—Peloton instructor and true Spiritual Gangster Kendall Toole @fitxkendall. 
Passionate, authentic, and a complete bundle of energy, Kendall is fueled by leaving a positive mark on everyone she meets. She is an inspiring leader in the fitness community and a fierce advocate for mental health.  
Read on for how Kendall prioritizes living a life of purpose and join us in welcoming her to the Spiritual Gangster family: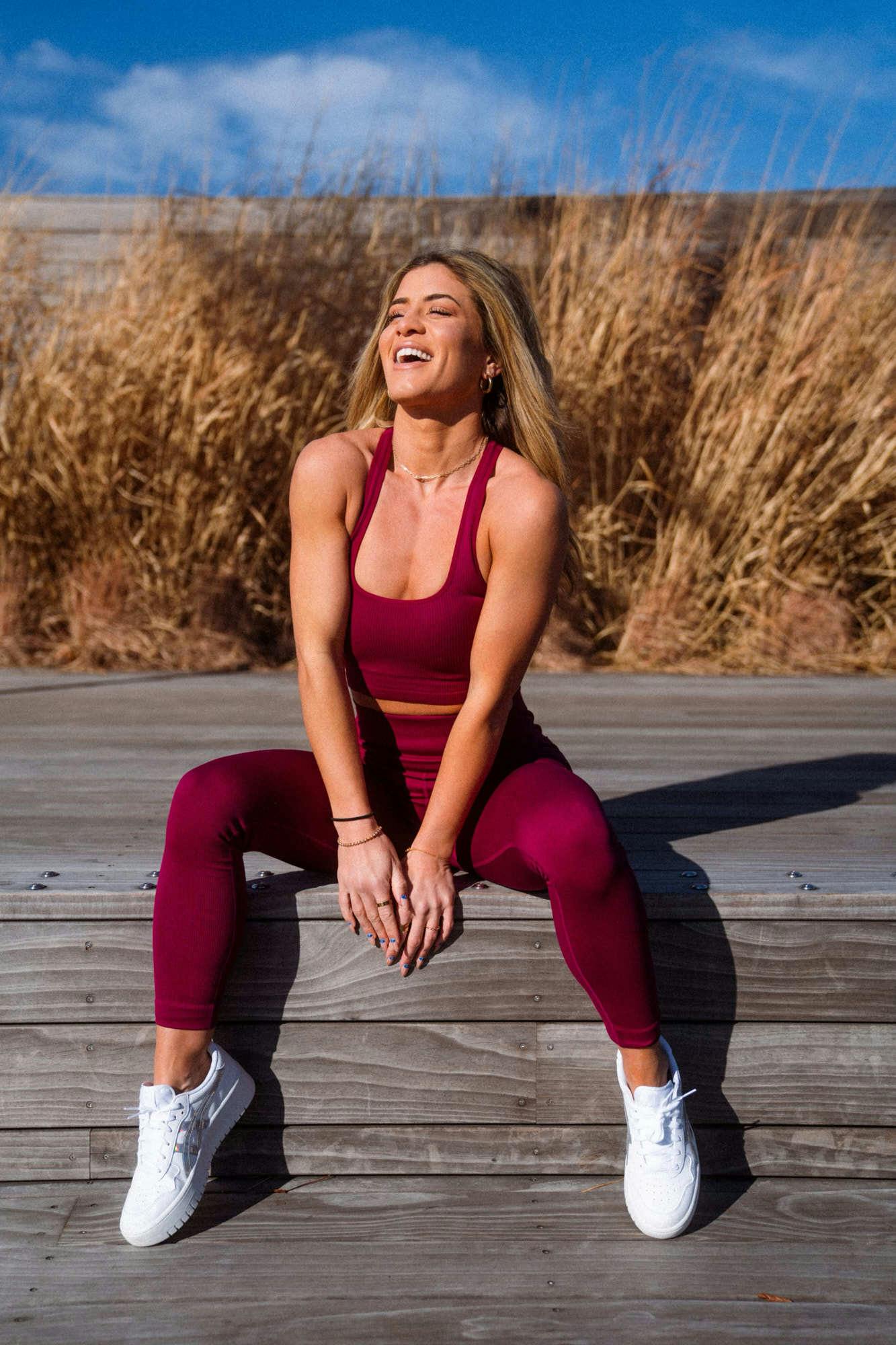 What is your history with fitness and where did your journey begin?
Well, I was always moving, even as a little kid. I don't think I ever walked anywhere, I ran! It started with competitive gymnastics and competitive dance, and then that rolled into a little bit of cheer and from then on, I just kind of always stayed active. When college came around, fitness became an even bigger part of my life. It served as a tool for me to manage my own mental health, and it's how I got into boxing. What was initially a hobby became my life path when I decided to pivot my career from tech to fitness—and that's how I became a boxing and fitness instructor, which in turn, led to me becoming a Peloton instructor.
What's your favorite way to decompress?
My goodness, at this point, whenever I can sneak in a nap, I love it. I love a massage. I get them often. I also really enjoy breathwork. That's been key to unlocking and restabilizing my nervous system. I also love a sound bath and sound bath healing. I love hearing the Tibetan symbols and just settling into sound.
Do you have a morning routine?
I will say, my morning routine is very different on an early work day vs. on a day when I can make my own schedule. On a work day it's pretty much just get up and go. It's hard to have some of those early class call times. But, on a day that is my own, I love to wake up and meditate first thing in the morning and then write in my gratitude journal. After that, I'll take my dog for a walk and do my best to sit in the sunlight and ground myself. From there, it's my greens powder and two big glasses of water. Palo Santo burning also usually happens in the morning. It really helps me open up and feel more awake.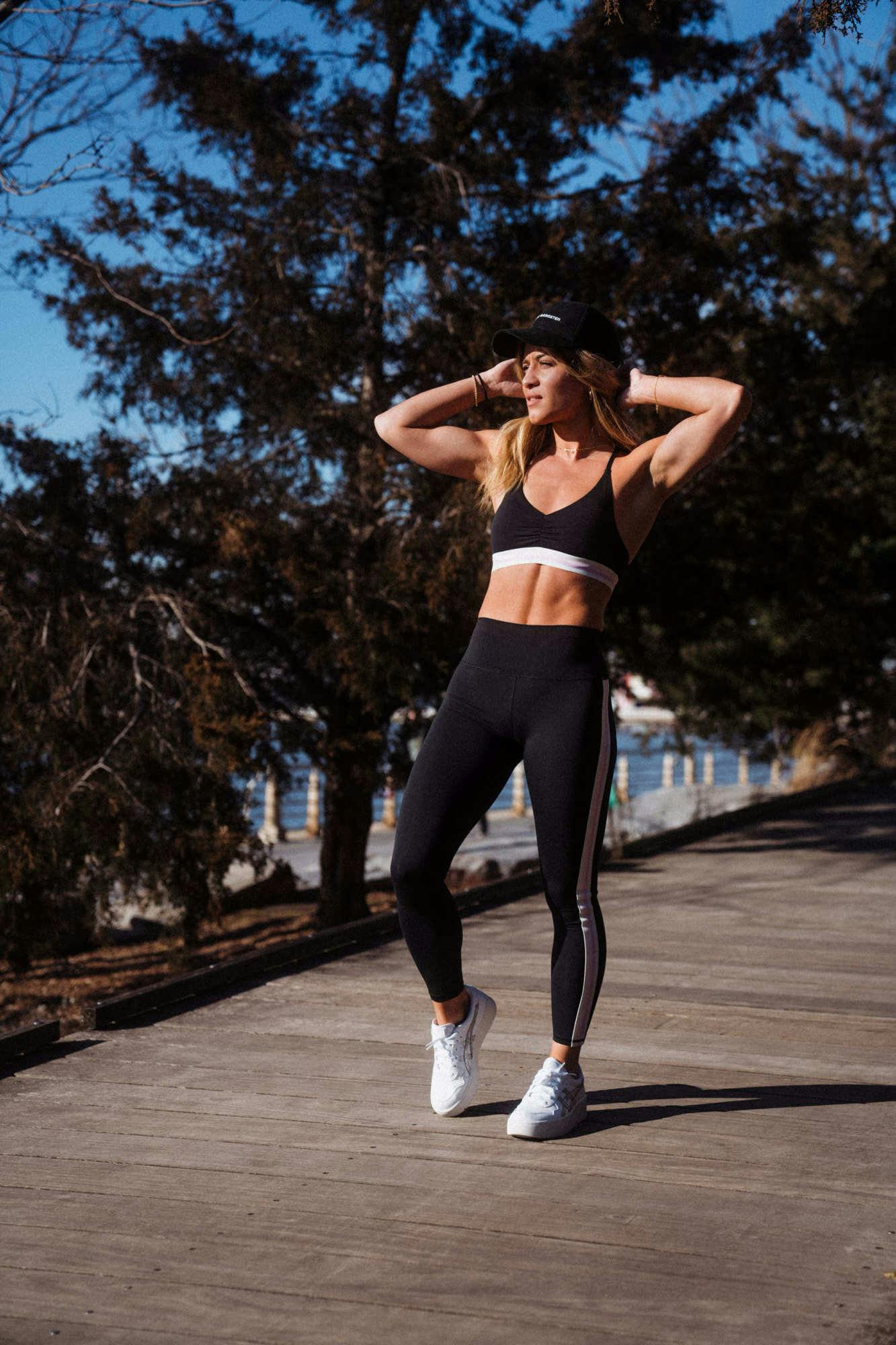 What is the greatest lesson you have learned in the past year?
The greatest lesson I've learned is to really honor and value myself and to respect my own time and energy. I've gotten a lot better at setting boundaries and keeping them. It's a different level of confidence and ease with which life happens when you set boundaries—in the end it actually creates more space to say yes. I feel like I've been able to achieve greater alignment in life because I now know my value. I'm getting to the end of my twenties and I'm actually looking forward to my thirties because if I keep this perspective—and believe that I will—I think I can enjoy my life even more. Boundaries are an important border that help keep us happy and allow us to honor our own needs. I'm really grateful that I've been able to do that over the last year.
As a Peloton instructor, so much of your life is visible online. How do you maintain healthy boundaries?
Look, one of the hardest parts of my job is navigating social media. There are days when it's a wonderful place and the connections are beautiful and the messaging is beautiful. But, there are days when it's awful and it's brutal and I'm hurt by the words people say or I'm overwhelmed and overstimulated. In those instances specially, it's so important to be honest with yourself and do self check-ins, which is what I've started integrating into my day-to-day. If what I'm seeing doesn't make me feel good, if I'm feeling anxious or stressed by it, or my mood is being effected, then it's time to take a break. It can become overbearing, so I'm always trying to bring myself back into balance as much as possible. I try not to feel guilty on days when I don't post, and I tell myself that taking a break is important to replenish creativity.
Social media is one of the biggest ways in which I connect with the world, but at the same time, I can only give as much as I currently have in my person. I try to keep my screen time down, and pivot to doing more tangible creative things like vision boarding, knitting, painting, or even playing guitar. Doing something tangible and real and not in the social space always helps ground me.
What is a must have song on your playlist right now?
Oh my goodness, there are so many great new tracks, specially for the summer! I'm really loving Diplo's newest album, I think it's a bunch of summer hits that are just fantastic. I also love Willow—her song Transparent Soul—I've played a bunch, it's got a great pop-punk energy, and a little grit to it. I'm just excited, truly that there are so many new remixes and so many new tracks coming out. I think we're kind of coming into this renaissance after the pandemic, where creatives are really expressing themselves in new and different ways, so I'm looking forward to seeing what happens musically in the next couple of months.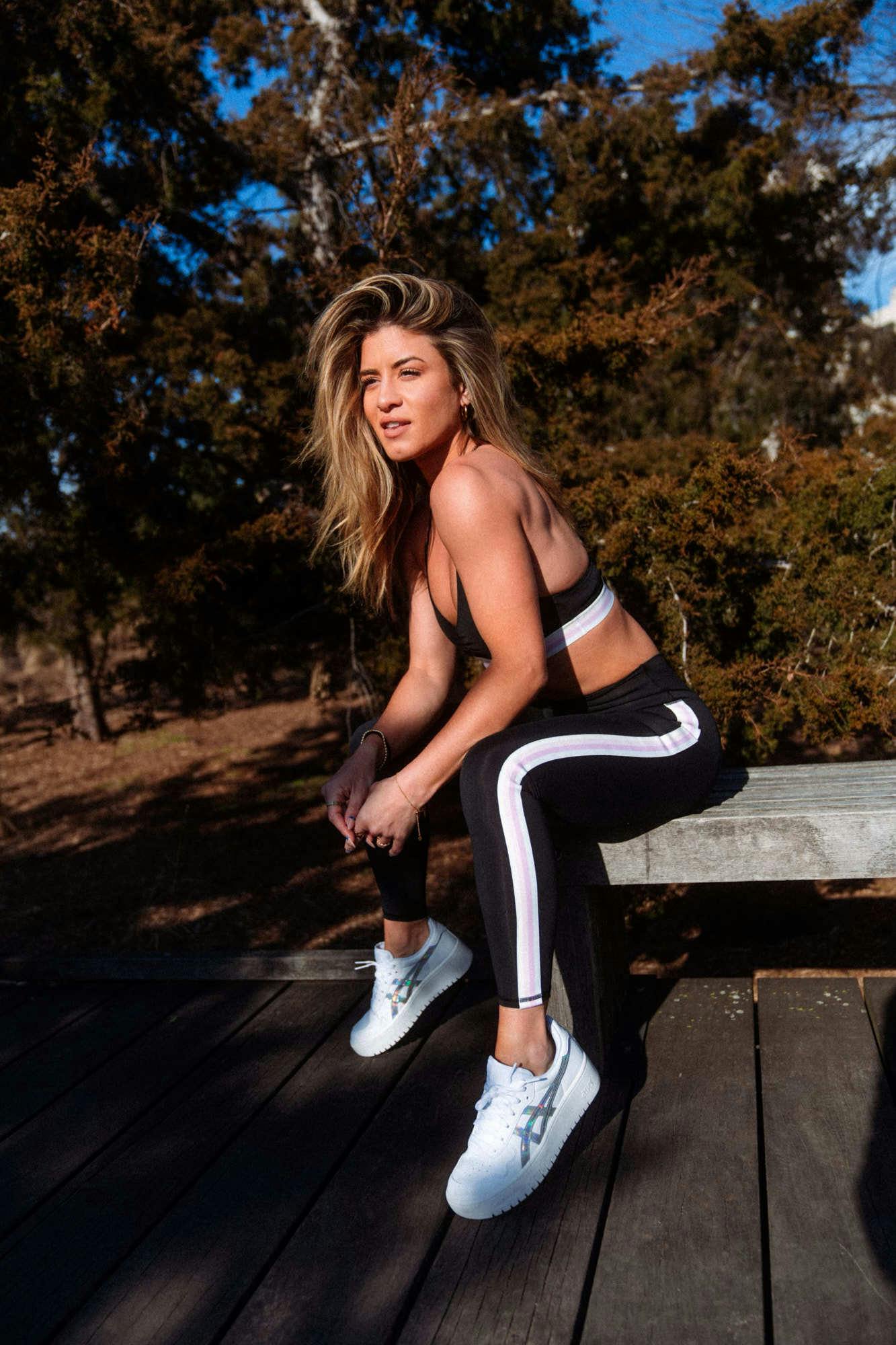 What is your favorite thing about living in NYC?
I would have to say the food. The food in NYC is amazing, there are so many restaurants and there's always something new to try. You really can't go wrong, and I think it has broadened and expanded my horizons. The other thing I really love about NYC, dare I say it? The people! A lot of people give New Yorkers a bad rap and say that they're aggressive, but I don't find them aggressive, I find them direct. I actually think that type of directness is incredibly refreshing—New Yorkers say what they think, and they honor how they feel, and they show up in the world as they are. There's a level of authenticity here that I don't think you see in a lot of other cities.
How do you practice self-love and acceptance?
Well, you know, it's a practice, which I think is key to remember. I give myself grace and compassion on days when I'm not feeling 150%. I honor and give myself time to rest, to be low energy. Giving myself permission to have days where I don't operate on this high-vibing plane is really profound. There's always an expectation, specially with my job. Part of the joy of what I do—and my responsibility—is to be this positive, energetic figure and to emit an effervescence that helps uplift others, but I can't do that unless I take care of myself first.  I have to always remember that I will go through phases. I try to give myself grace when I make a mistake, and do my best not to let that negative voice in my head bully me into submission, but rather use that voice as an aha moment— and think—Oh, I'm out of wack, I think I need a little bit of healing because that voice has gotten louder. That negative self-talk, It's more of an alarm system now, and not so much something I believe. Always remember! You don't have to believe everything you think. Being kind and compassionate to yourself is key.
How do you align with your mind, body and spirit?
Again, it's practice, it's taking the time to learn new things for my mind. I love reading books, I love listening to podcasts that expand my horizons and my view points. For my body, I move every single day—I'm teaching, I'm boxing, I'm doing yoga, I'm cycling, I'm taking a dance class. Movement is so freeing for the body and it's transformational. And for my spirit—and specially in the last year—I've had a lot of milestone moments, a lot of aha moments, maybe it's also because I'm nearing the end of my twenties, but I would say committing to surrounding myself with people that inspire me and uplift me has been key. Also, focusing on what spirituality looks like for me—there's a lot of breathwork involved, a lot of meditation, there's understanding the importance of ritual and habit. All of it has been transformational for me.
How do you love to work out in Spiritual Gangster right now?
Oh my gosh, well first off, I'm obsessed with the cropped onesie. I wear it often and I can style it a million different ways. I love working out in it, and having that New York moment when you add the cool layer, and the sunglasses and you have that great street style energy. I also love, love the eco jersey fabric, it's so soft and I love that it's also good for the environment. I am also so into all their seamless gear. It's all so great, I wear the seamless tops as normal tops. I'll wear them with jeans, I'll dress them up, dress them down. I love the versatility of Spiritual Gangster and how it allows me to express myself in a cool, fun way without trying too hard. I just feel really comfortable and confident in it!