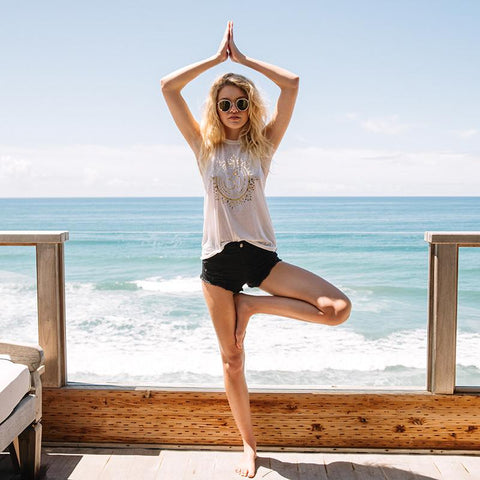 CHASE THE SUN: SUMMER 2016 COLLECTION
From coast to coast, summer is all about Chasing the Sun. From sunny San Diego, to dreamy Malibu, our Summer 2016 collection embodies long summer days and warm summer nights.
We started our summer road trip in Encinitas, San Diego, where the surf is as nice as the people and fell in love with the vibe of this sleepy beach town. Imagine waking up to the rush of the ocean, then walking along the pristine and wild beach to grab coffee at a Better Buzz Cofee, where the avocado toast and matcha latte's making waking up totally worth it. There is a magic here that has everything to do with the wilderness and simplicity of the way of life of Encinitas. Looking out over the deep turquoise water, you feel like you are on a tropical island, hidden away from all the distractions of daily life. And isn't that what summer is all about? Chasing the sun back to your own inner light.
Shop our Summer 16' collection here