Meet Our Muse: Tasha Franken
When we sat down with Tasha Franken, she radiated an energy of both compassion and strength. A model and pilates teacher, Tasha is a huge advocate for rewiring our thoughts to be kinder, more supportive, and loving towards ourselves. Living in a world of constant comparisons, Tasha believes that our inner dialogue is the most essential tool for giving yourself permission to be your happiest, healthiest, and most abundant self. Through resilience, dedication to daily movement, and embracing life as it flows to you, get to know more from our Spiritual Gangster muse, Tasha. Plus shop her favorite active pieces here.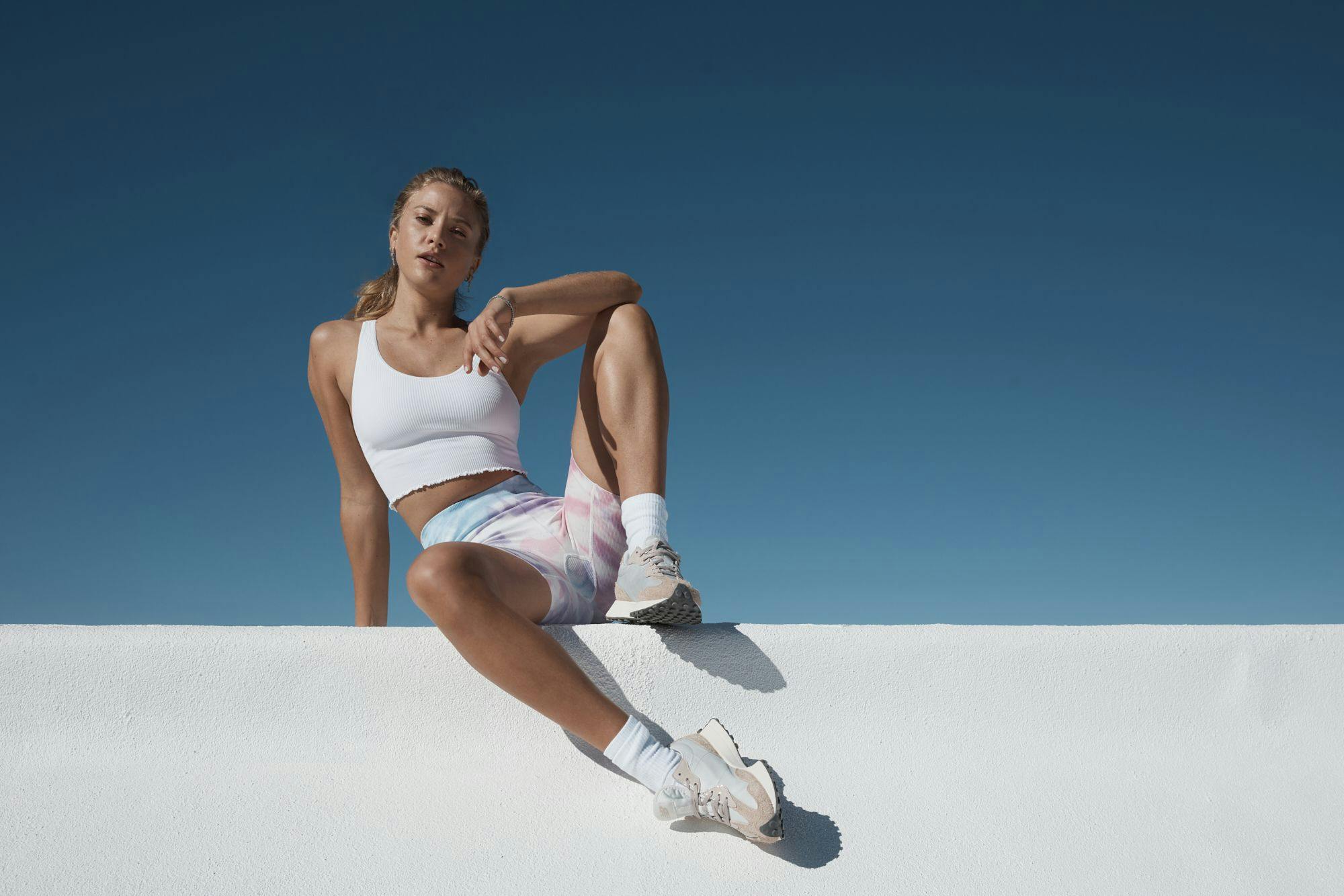 Q: What is your history with pilates? Why were you drawn to pilates over other forms of movement? 
A: I have been a model for over 10 years so I've tried every workout class, trainer & method out there and throughout my years of modelling I would always find myself coming back to Pilates as a form of movement that made me feel my best. The principles of lengthening, strengthening and lateral breathing to calm the mind and body is what draws me to Pilates over all other forms of movement.
Q: What mantra do you live by? Any new mantras of the moment? 
A: Everything happens for a reason. We are exactly where we're supposed to be, in our own time. 
Q: How do you align your mind, body, and spirit? 
A: Feel good movement, outdoor walks, nourishing food, meditation and journaling.
Q: How does pilates influence your daily life? 
A: Pilates is a huge part of my everyday life, it's my form of moving meditation that keeps me grounded. I love how you can literally do it anywhere & anytime with minimal time, space and equipment. 
Q: What is your greatest life lesson? Any lessons learned from the past year?  
A: I think 2020 was a year full of struggles, lessons and growth for everyone. For me personally I took the time to slow down and focus on my next steps. I had just finished my Pilates certification at the end of February, so it all aligned and gave me opportunity and time to film and jump start a new chapter of my life. Out of everything, the greatest life lesson is that we are capable of so much more than we realize once we overcome fear and judgement. 
Q: How do you practice self-love and self-acceptance? 
A: In a world where we are constantly bombarded with negativity that makes us, particularly as women, feel insecure and bad about ourselves. I think it's really important to find a way to block the noise and stay true to ourselves. There is no one-size-fits-all when it comes to diet and exercise, so I trust my intuition and accept myself just the way I am. We are all unique in our own way and there is room for everyone. I practice self-love and acceptance by treating myself how I would treat others. I know it's a weird way to think, but sometimes our inner dialogue can be so negative! It's important to remind ourselves - Would you ever say that to my best friend? NO... So then why speak to yourself in that way? What advice do you give to others that you don't give yourself? Learning to be kinder to ourselves :)
Q: Any advice can you share on how to stay active?  
A: I believe that consistency is key! By incorporating regular movement into your day it then becomes part of your daily routine and you don't have to overthink it! Intuitive movement... A little each day goes a long way and creates long lasting results. I truly believe in balance and sustainability. You have to find movement you enjoy and can stick to otherwise you're never going to look forward to it! Gone are the days of dreading a workout class! If you don't like it then don't do it? There are so many amazing ways to stay active these days. Whether that's a morning walk to your favorite coffee shop or an at-home workout class. There is something for everyone, you just have to find what works for you and no one else! 
Q: Any advice for entrepreneurs or those thinking about launching their own business?
A: Launching your own business is A LOT OF WORK and requires resilience. But nothing feels better than overcoming your fears and doubts that might have been holding you back. Allowing you to pursue something for YOU. Go for it, you don't know if you don't try. What's the worst that can happen?? If you fail that's ok, there's always lessons to be learnt.
Q: If you had one piece of advice for women, what would it be?
A: Be kinder to ourselves and support each other!
Q: What is your favorite piece from Spiritual Gangster that helps you move?
A: I always like a simple black biker short for any occasion :)