Venice Escape with Natascha Elisa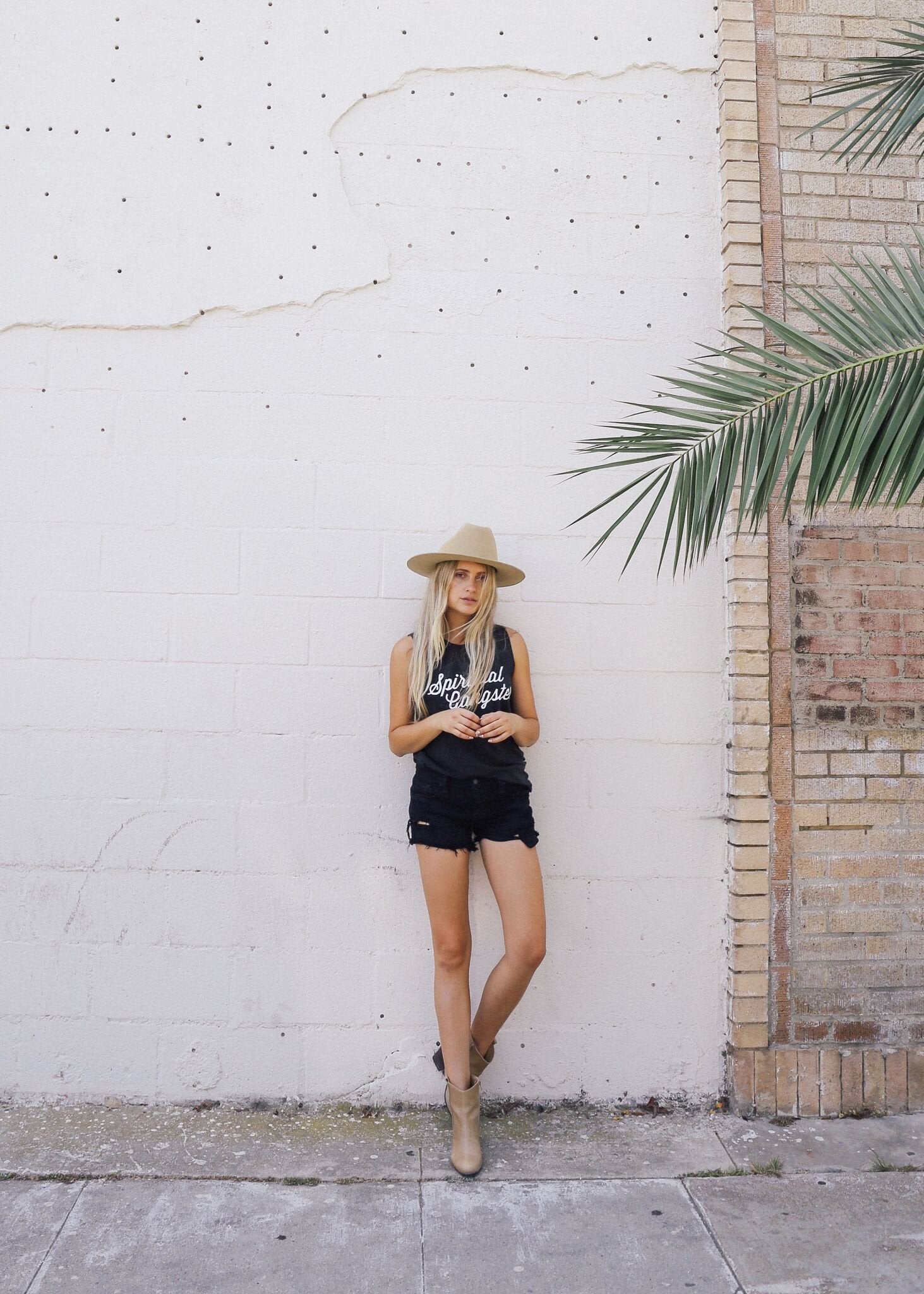 What does a day in the life of a Spiritual Gangster look like? It all starts and ends with gratitude. We spent the day with model, traveler, and blogger Natascha Elisa in her current home of Venice beach. Born in Australia, and traveling between Bali and LA, Natascha exudes a grounding presence that combines her calmness, strength, and genuine love for life. 
Having spent her entire life traveling the world, creating a calm and peaceful home base is essential for being grounded in her daily life. Her sweet Venice bungalow is filled with lots of natural light, clean lines, lots of plants, and a light and airy feel. Taking time in the morning to meditate in your room allows you to connect fully to yourself and your intentions before stepping out into the world.
Natascha grounding down in our Namaste All Day Rocker Tank
Traveling is not about being about being in a foreign land, but rather about finding the commonality that occurs in all souls having a human experience. There is so much beautiful inspiration in any place that we travel, and Venice is overflowing with simple reminders of the incredible power of nature. On a walk through her neighborhood, we found a beautiful floral wall, reminding us to bloom where you are planted. 
Natascha in our Neon Love Rocker Tank
 Move to your bodies natural rhythm. Through daily exercise, we are able to move our body's energy from stagnant to one of vibrancy and positivity. Riding through Venice on her favorite Linus, Natascha loves raising her vibration with an early morning bike ride.
Breathe. Practice. Repeat. When it comes to being grounded, there's nothing quite like the healing properties of the ocean. "Salt water is the cure for everything....sweat, tears,and the sea". A beautiful reminder to take time to heal yourself.
Chasing the waves in our Breath Practice Repeat Tank 
 Click HERE to shop the new Fall 2016 Collection