Venice Dreaming with Natascha Elisa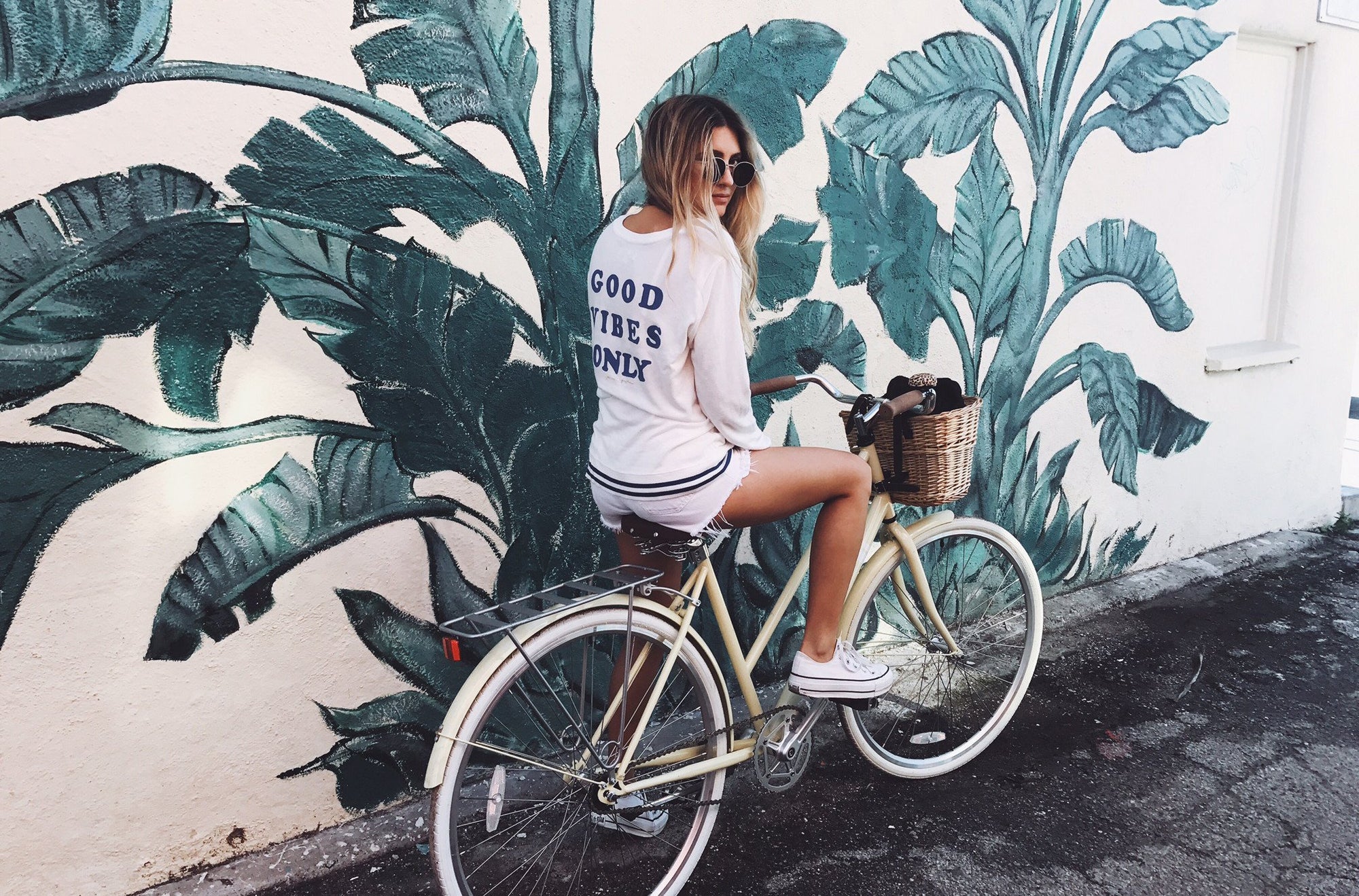 Describe your dream morning in Venice
Waking up to the sunshine through my blinds, I jump on my bicycle and head to a morning yoga class.  On my way home, I grab a juice and some fresh flowers which fill my house with their sweet floral perfume.  It's the small things like this that can raise your vibration & make any place feel like a home! 
What do you love most about living here?
I love the quirkiness of Venice, the street art, the handmade crafts on the boardwalk, I love the proximity to the ocean & the people that costal living brings. I love the drum circle on Sundays and walking along the beach at sunset.
What are your go-to neighborhood spots?  
Butcher's Daughter on Abbot Kinney or Cafe Gratitude on Rose Ave for food, Flower Boy on Lincoln for coffee, and The Yoga Collective for Vinyasa Flow! My go-to shopping spots are the Santa Monica Market right next door for fresh produce, and then I wander up Abbot Kinney to the Mystic Journey Bookstore ( I could spend hours in there!) 
What makes Venice feel like home?
For me, it's definitely the slow-paced beach lifestyle and the sense of creativity around every corner. Home for me is living by the ocean—I feel that the ocean is therapy, it teaches you, allows you to refresh and renew, it is the perfect meditation. Home for me is being able to spend time in nature, with Topanga and the Santa Monica Mountains close by. Living here we are lucky enough to be able to hike and wander, letting mother earth energize us as you fill our senses with the wonders of nature. That is what makes this place home. 
What does being a spiritual gangster mean to you?
Being a spiritual gangster is about positivity. It's about having an active lifestyle filled with nourishment, both mentally and physically. It's about being conscious of our surroundings, of our environment and of the living beings we share this planet with.  It's about being conscious of our thoughts, as our thoughts become our reality. It's about being grateful and appreciating the little things. It's about practicing acts of kindness and giving back to community.