Meet Our Muse: Andy
Meet Andy, best known to most by her moniker, @noshoes_noworries. Writer, qualified yoga instructor, surfer, model, part-time beach bum and full-time life enthusiast.
Andy launched her blog, No Shoes No Worries, as a salty destination for all things surf, yoga, travel and the beach lifestyle. Given her love for the beach, it was only natural for us to follow her along to the Maldives where she shot our latest collection. 
Read Andy's Travel Journal below to learn more about her, and why we adore her.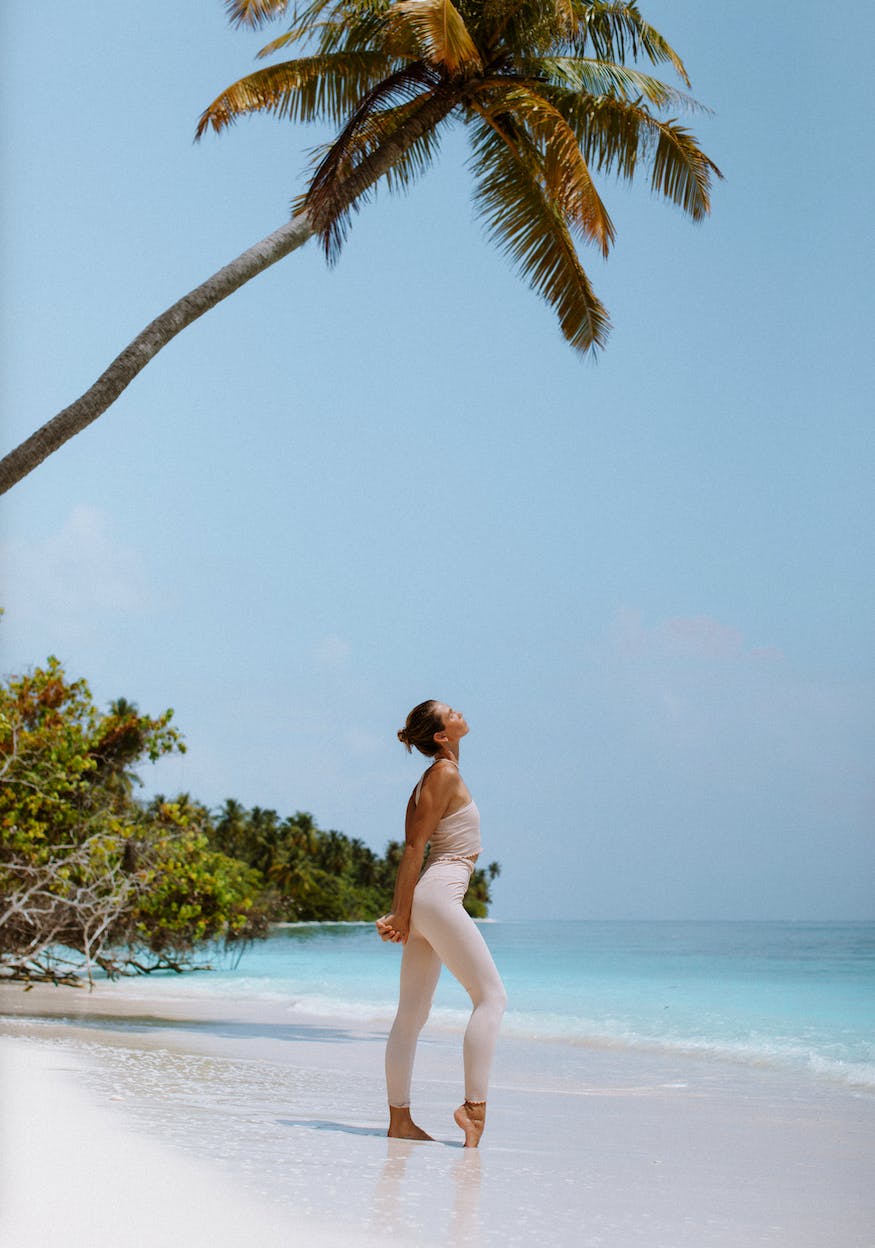 ,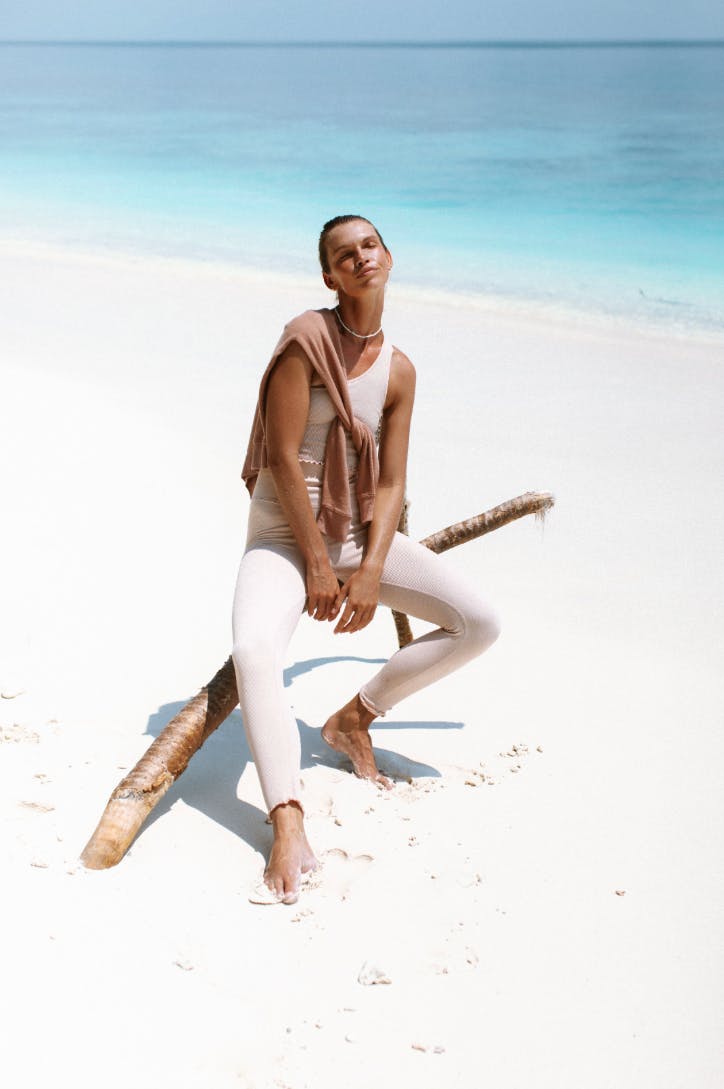 Who are some of your favorite muses? Who inspires you the most and why?
I'm always inspired by strong, independent business women. They have a drive and ambition that I really admire and motivates me to always dream bigger and aim higher. Lately though I've been inspired by the girls who join my all girls surf/content trips. They come from all walks of life and always have such amazing personal stories. We form this instant friendship over our love of surfing, creativity and adventure, and somehow this evolves into a deeper friendship or sisterhood. Women in general are amazing at connection and whenever they come together, something magical always happens. It's like being in the same room brings out this incredible energy and creativity where you feel anything is possible. 
There is always something to learn from someone, no matter where they come from or who they are.
Do you have a mantra you live by? Any new mantras of the moment?
I always tell myself "Fake it till you make it." as a reminder to believe in yourself and where you're heading. If I have a goal or something I'm aspiring to, I find that the confidence to achieve that always lies in the belief that you're already there.  
Embody the feeling of wherever or whoever you want to be, and let everything else follow.
How do you practice self-love and self-acceptance?
I constantly remind myself of all the little goals and things I've accomplished, no matter how big or small. I remind myself of my skills, things I like about myself.  We tend to be our worst critics and forget how far we've come sometimes, so giving myself a pat on the back and congratulations every now and again boosts my confidence and keeps things like comparison and self doubt at bay.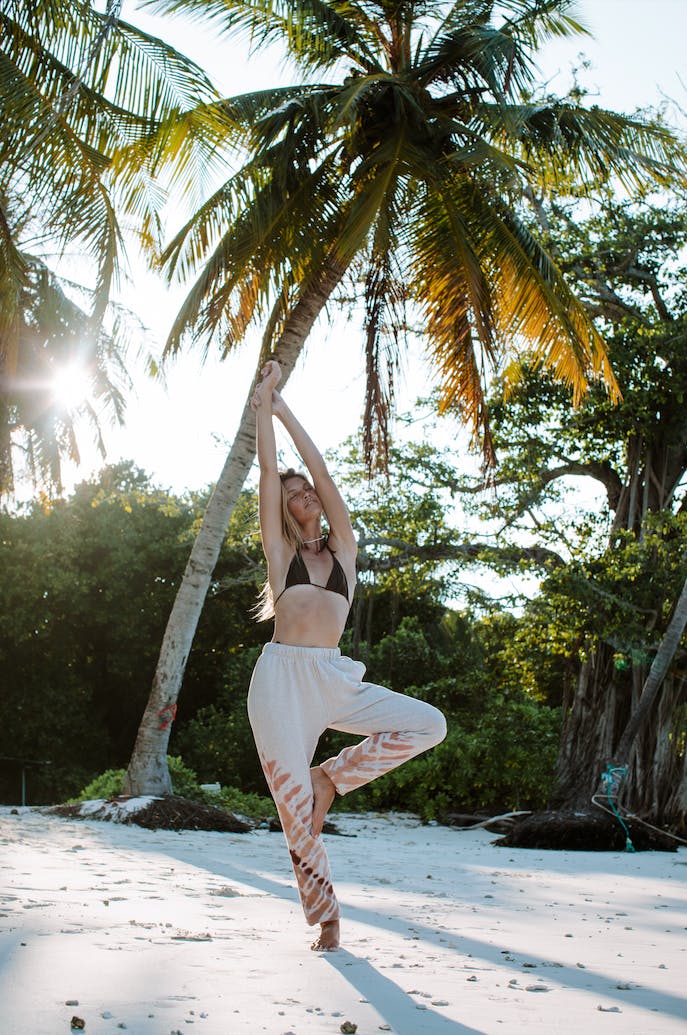 ,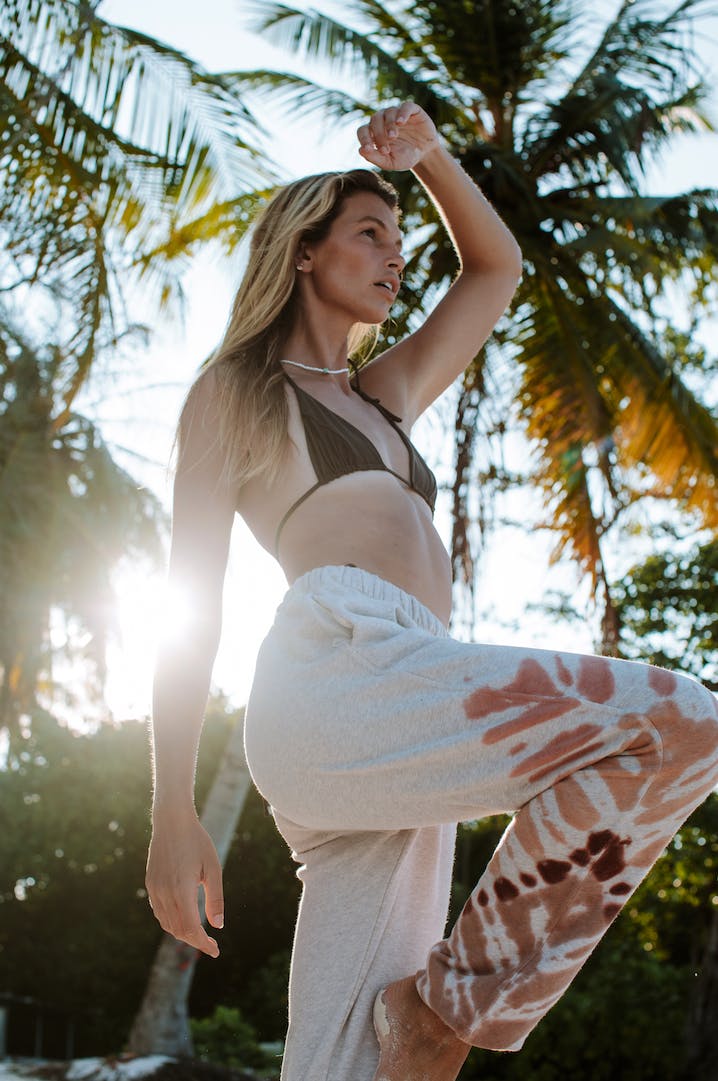 What is your favorite piece from Spiritual Gangster (and why)?
Without a doubt – your leggings, biker shorts and crop tops! The fabric is INSANELY comfortable and as I write this, I'm wearing my favorite black pair. When I'm home I am either at home working on my computer, teaching yoga or running errands. My uniform at home is biker shorts, big tee/sweatshirt 95% of the time. I also really love to slip into my SG sweatpants at the end of the day – so cozy and soft! The SG staple, Slim Rib Tank Dresses, are also great to just slip on for the day. 
What do you love most about travel?
Absolutely everything! It's hard to nail it down to one thing but if I had to I would say it would be the connection you find with others and also yourself. No matter if you're traveling solo or with a group of friends,  it always shifts your mindset and opens you up to bigger and better things.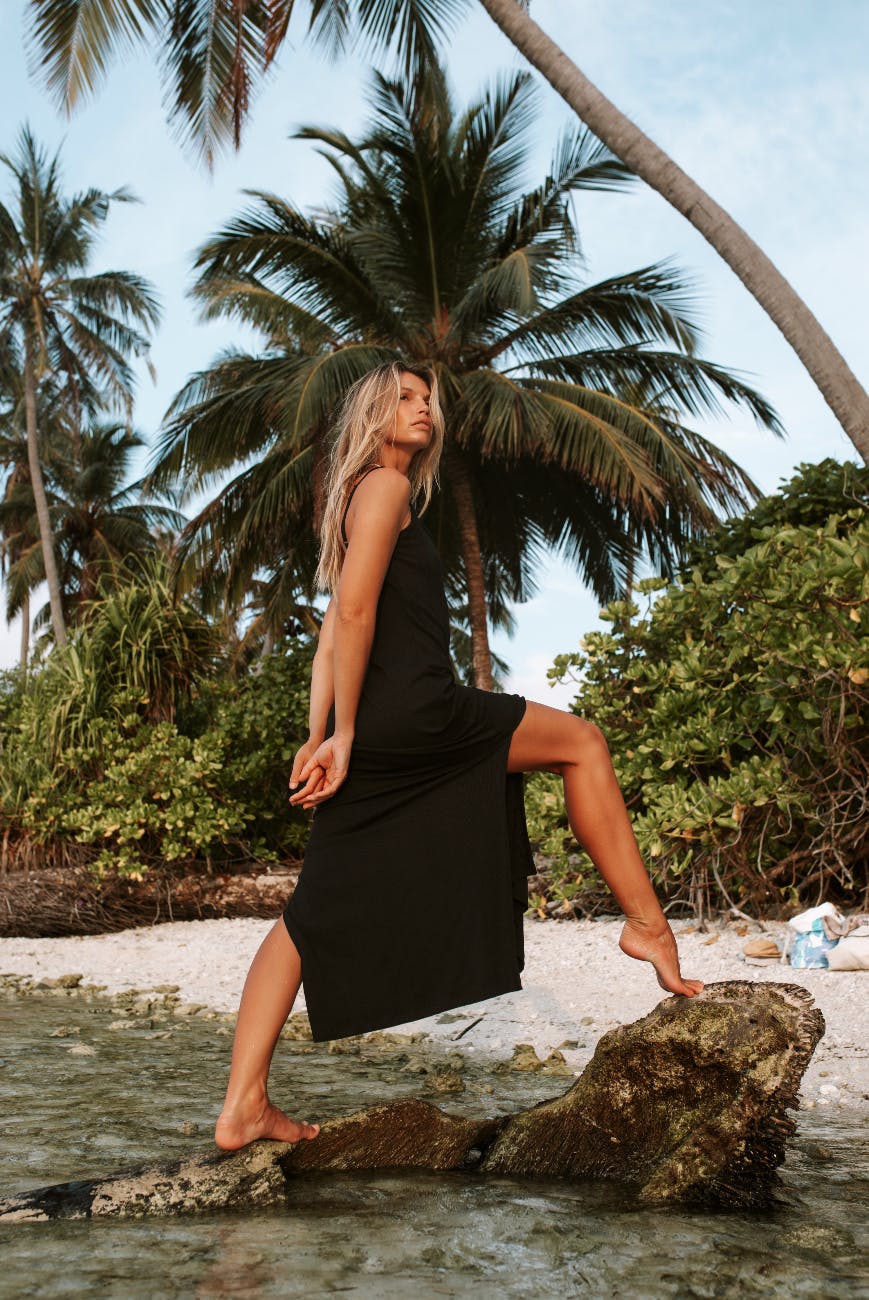 ,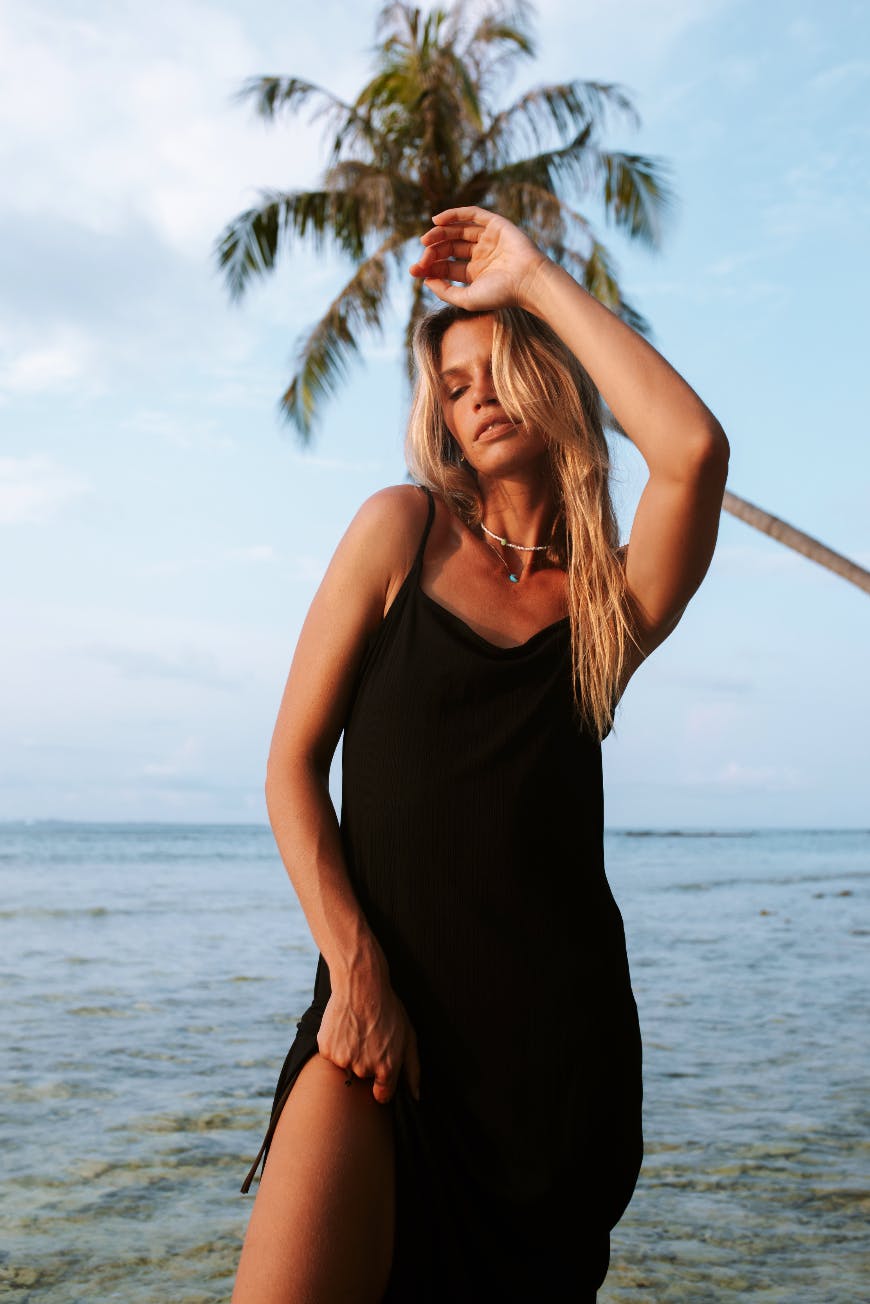 What was your favorite part of the Maldives?
Maldives is an amazing destination to just disconnect from your everyday life and delve into nature. One of my favorite things about the Maldives is the amazing sea life. At any given time you'll cross paths with manta rays, dolphins, sea turtles, nurse sharks, and if you're really lucky, whale shark. There's this beautiful harmony with nature over there and it's so fun to explore the reef and neighboring islands.
Can you share some of your must do / sees in the Maldives? Places to eat? Experience to have? Must visit areas?
I was on a surf charter so my experience might be a bit different then usual however if you love boats I highly recommend it! It's an amazing way to see all the atolls and experience different islands, not to mention surf breaks!

If you're staying at a resort, you'll want to treat yourself to one of the beautiful overwater villas. The experience is like no other! Make sure you visit the Vaavu Shipwreck, swim with manta rays and nurse sharks. They are gentle giants and are really beautiful to be in the water with. A trip to a deserted sandbank for the quintessential Maldives experience is also a must. Time seems to stop when you're there, relax and enjoy!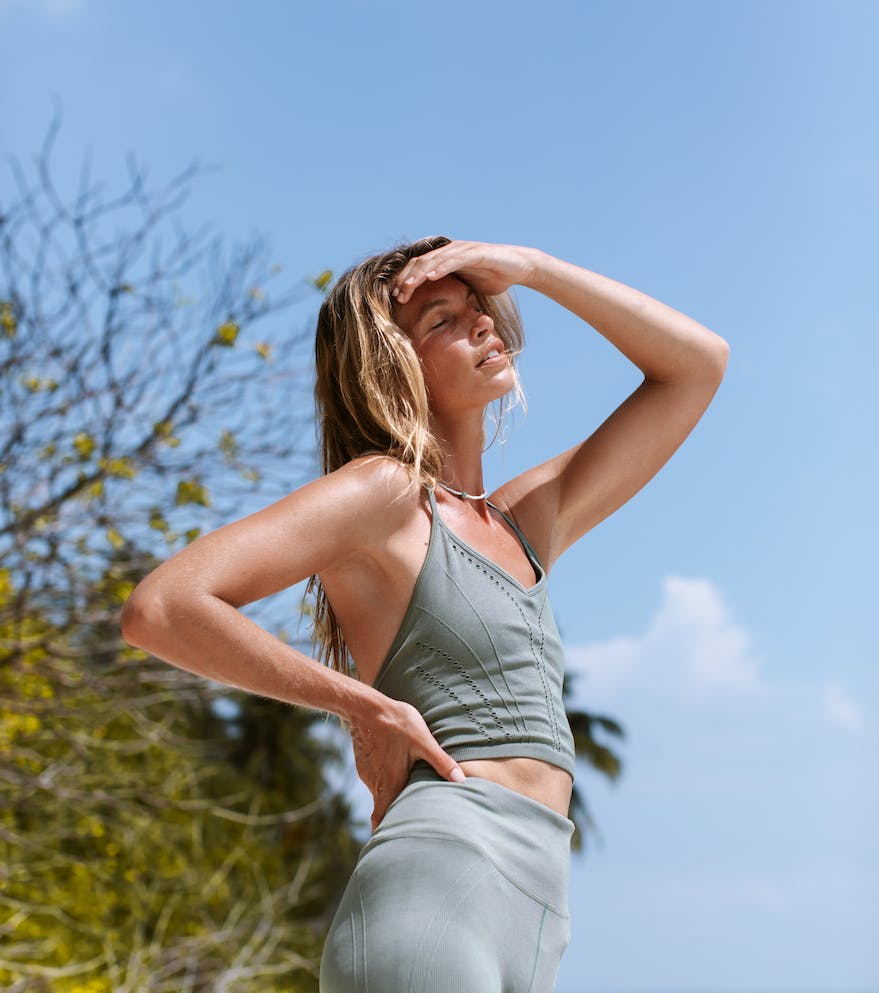 ,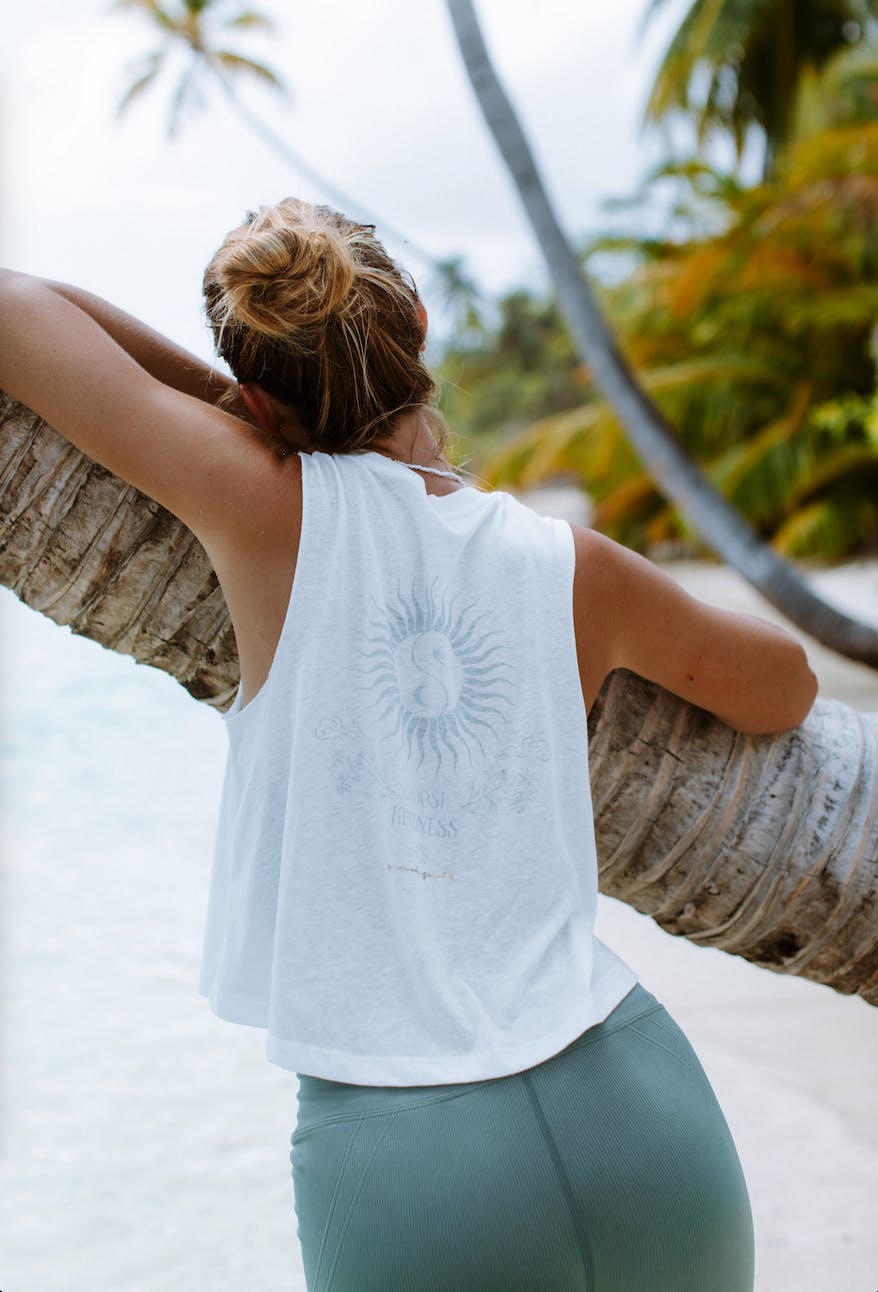 Do you have any packing tips (for the Maldives or travel in general)?
Take less then what you think you need! I always end up packing way more than necessary, so this advice also applies to myself haha. It's a tropical island, you'll be wearing pretty much the same thing everyday: Bikini, sunscreen, hat! 
For general packing, I always make sure to bring my own tea bags and keep cup (a habit I formed on long flights –  it's a small comfort being able to drink my favorite cup of tea at the end of the day). I pack my things in little packing cubes which makes it way easier to look for something when I'm on the go. I also always keep my bag of toiletries with me and transfer my beauty products to approved containers so I can have them with me on board. Always handy being able to wash my face or brush my teeth whenever I need (plus if they loose your bags, you've got your essentials!)
What are your wellness rituals when you travel?
I keep my beauty products and routine the same, morning and night to help me stay grounded and also keep breakouts at bay. Travelling can really dry out your skin and make you feel more tired than usual. I also carry my own reusable water bottle and drink A LOT of water to keep my mind clear and body hydrated.  As I mentioned in the previous question, bringing a small habit from home also helps me feel calm and grounded no matter where I am, so for me that's BYO tea!  I love really interesting/intricate flavors and they always seem to soothe me on long haul flights or a foreign country.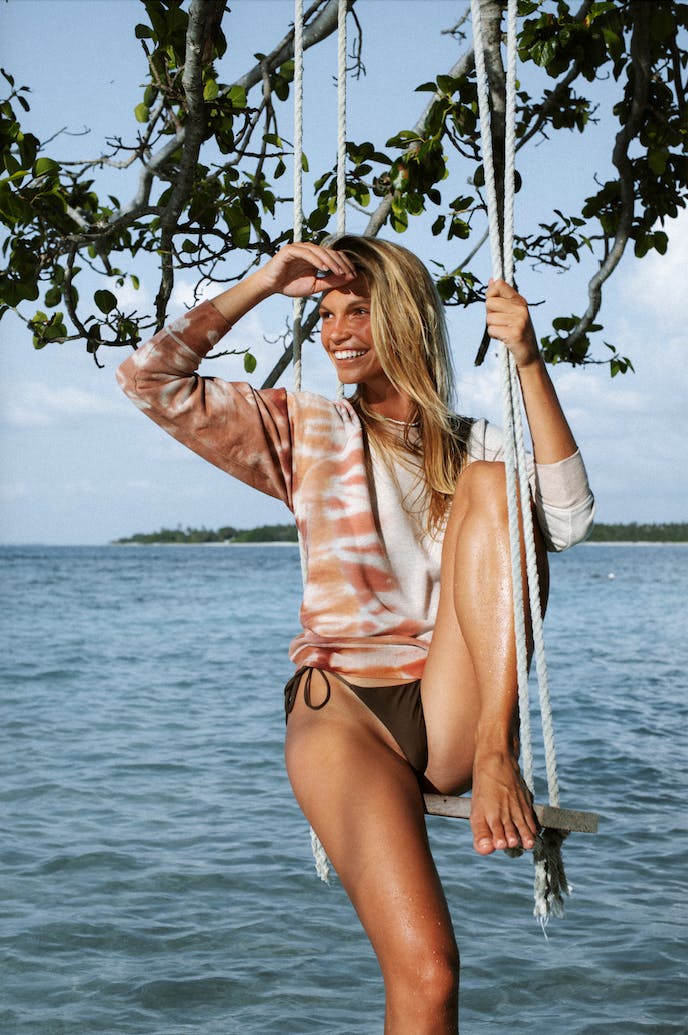 ,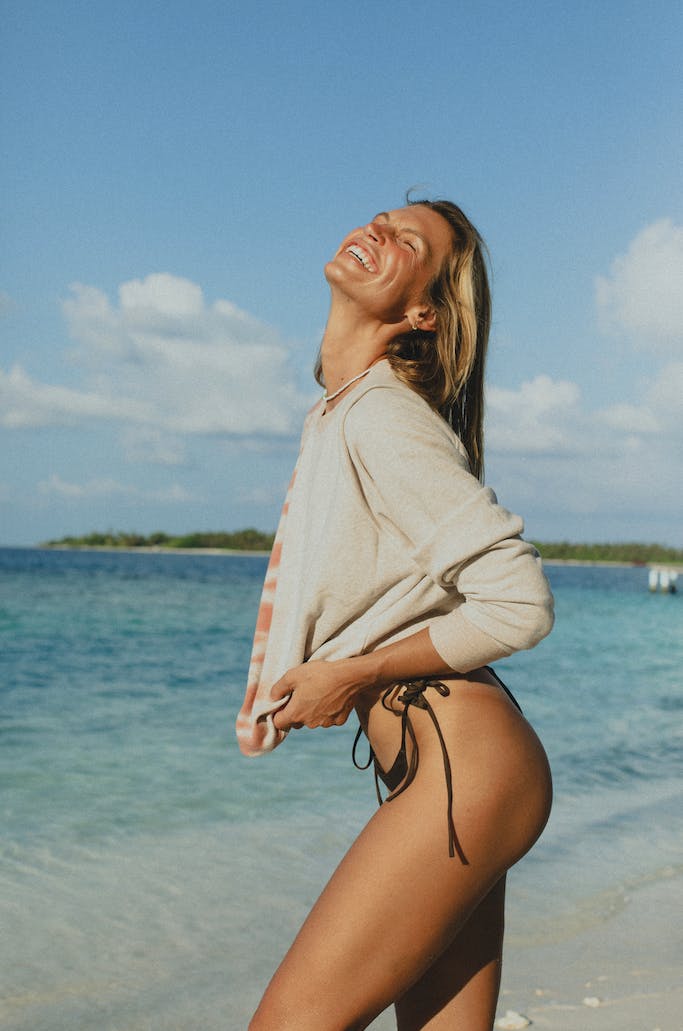 How do you incorporate self care into your daily life?
It can be as little as a morning walk and podcast or real treat like an afternoon sauna sesh. I always give my body and mind the opportunity to reset with a yoga class. I practice – or at least try to – daily at my favorite studio. It takes me out of my head and into my head. Giving back to my body and mind on a daily basis is so important. I've learnt that this year more than anything as my traveling has amped up, it's important to feel grounded and connected no matter where you are.