Meet Our Muses: Steph Currie + Maddison Rotner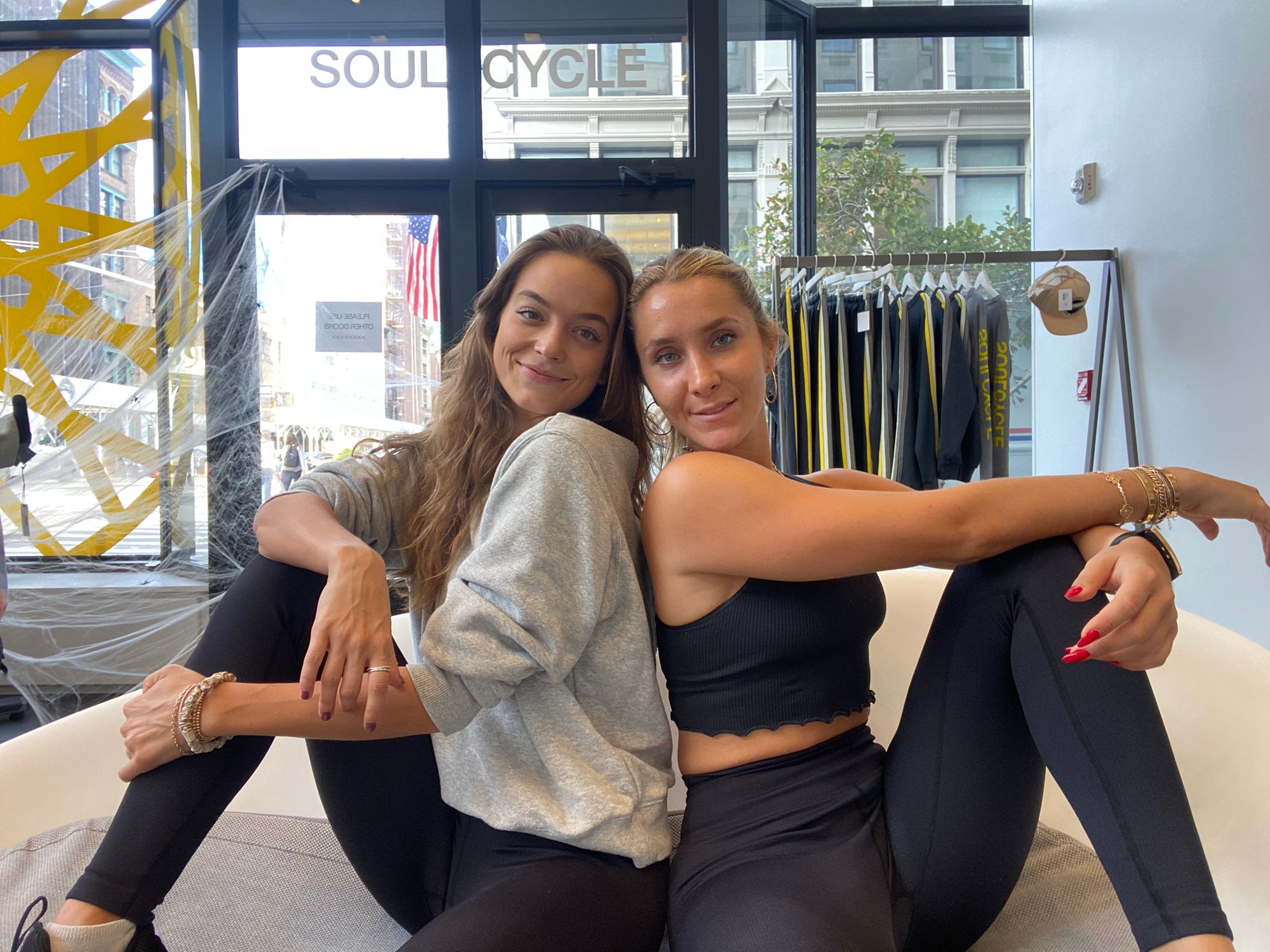 Meet our Muses Fitness Trainers Steph Currie @stephcurrrie and Maddison Rotner @maddisonrotner. They share with us their fitness journey, the mantras they swear by, and their favorite ways to decompress.
And then join them on IG LIVE Monday 12/13 @spiritualgangster at 12pm PST for a 20 minute Full Body Blast! #atOMwithSG
Q: What is your history with fitness and where did your journey begin?   
Steph: I've been super into health and fitness my whole life, but my career in fitness started in 2019 when I joined SoulCycle - Maddison and I met in training in NYC!! 
Maddison: I was a competitive dancer growing up and studied Kinesiology at U of Michigan before moving to NYC and entering the boutique fitness scene. I currently teach at SoulCycle.
Q: Do you have a mantra you live by? Any new mantras of the moment? 
Steph: Always down to clown around - I live to have fun, haha! 
Maddison: Accept the things you can't change and change the things you can't accept. 
Q: How does movement influence your daily life?  
Both: We GET to do this… we don't have to. The more we move the better we feel. 
Q: What is your favorite way to decompress?
Steph: I love to have a busy, fully stacked day of running around, followed by many hours being horizontal in front of the TV at night. 
Maddison: I am such an extroverted introvert - a quiet night in.

Q: Do you have a morning routine? If so, share with us what works best for you! 
Steph: The first thing I do in the morning is wake up, make a cup of coffee, and head out the door for a 15 min walk. The combination of caffeine and fresh air is the best way to get after it.
Maddison: My morning routine sets the tone for my day. I wake up and brew a pot of coffee… while that's happening I make my bed (a MUST) and open my computer for emails. 
Q: Current favorite workout?  
Both: We love team teaching together - working out is so much more fun when you do it with a friend/not alone!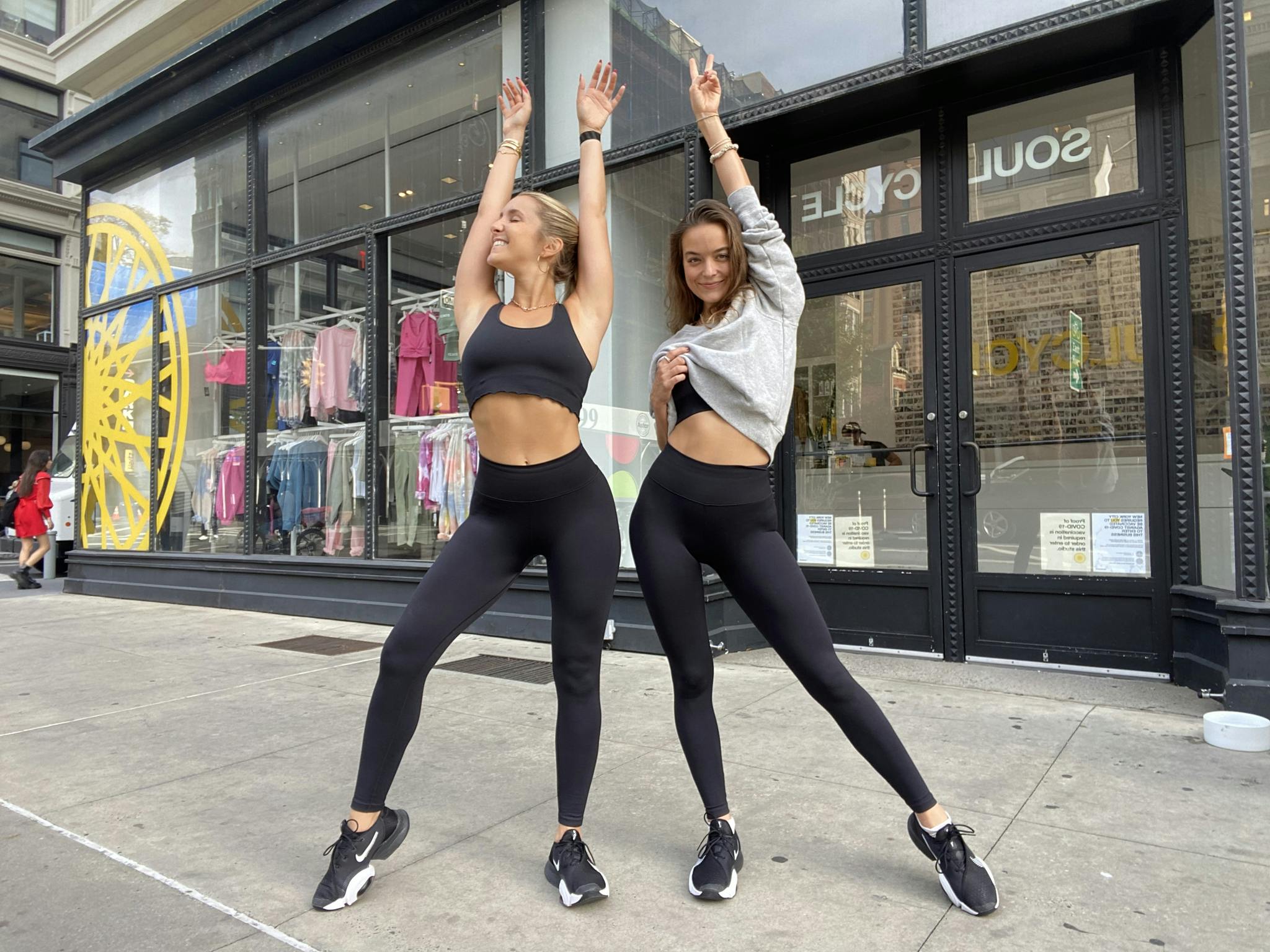 Q: Current favorite recipe?  
Steph: I really wish I was a better cook. My favorite recipe would have to be anything I can buy from Sweetgreen! LOL 
Maddison: Coconut amino honey chicken.
Q: What is your favorite thing about living in New York?
Steph: THE ENERGY!!!
Maddison: Doesn't matter where I am in the city - I can call Steph and meet up in 15 minutes. It's so accessible. 
Q: How do you practice self-love and self-acceptance?   
Steph: I really try to break down what stresses me out… analyzing situations from a soft space helps me feel better when I am uneasy. 
Maddison: Your "100%" looks different everyday, so be gentle with yourself. 
Q: What is your favorite piece from Spiritual Gangster that helps you move with comfort and confidence? 
Both: We are both obsessed with the Amor Seamless Crop Tank - it is versatile AF. We wear them working out but also with jeans.