MEET OUR MUSE: JESSIE DE LOWE

Love is the strongest force in the universe.
Meet our muse, Jessie De Lowe. As a manifestation coach, therapist, and a self-love advocate, Jessie leads by example in cultivating a self-love practice to mirror love back to the world. Through her practice of manifestation, meditation, and communing with the worthiness that flows within each other us, she reminds us that our journey is about wholeness, not perfection. We couldn't help but walk away from this interview with a little more love in our hearts, both for ourselves and for those around us. Read more from our interview with Jessie and find her daily self love, self pleasure, and joyful self acceptance on her instagram.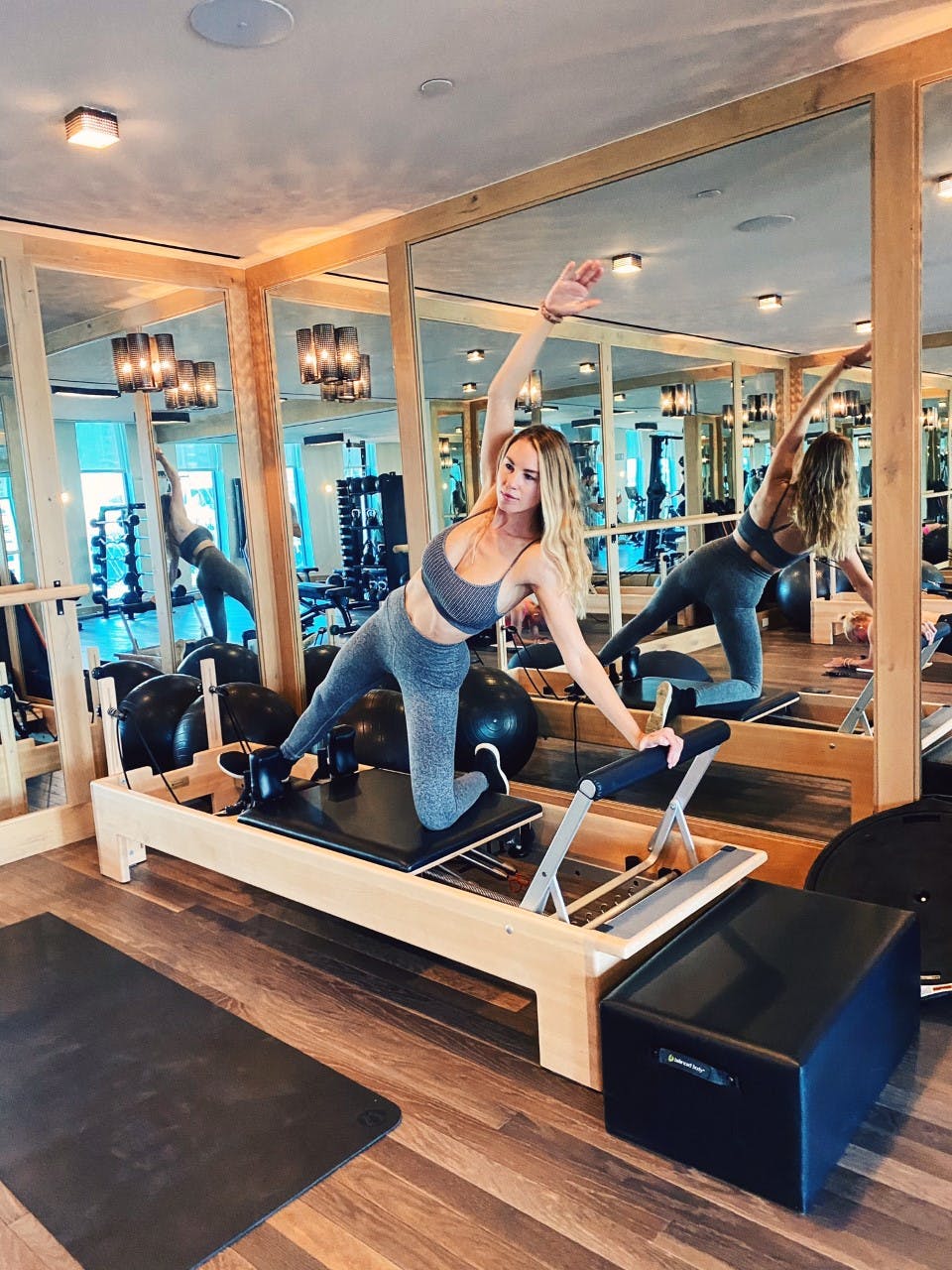 Q: What is your history with manifestation/ where did your journey begin? 
I was raised in a household filled with unconditional love, support and where practically nothing (other than face-tattoos and hard drugs) was off-limits. I knew that I could create my own reality and choose my own adventure, and it would be me who had to face the consequences of my choices. I was never babied or restricted in what I dreamt up, and I think this feeling of freedom and agency was what allowed my ability to skillfully manifest a life where I thrive.  I started informally studying manifestation in my early teens when I discovered my mom's incredible library of spiritual and metaphysical books. It was through casually reading these powerful books before bed that I learned how to collaborate with my mind and harness my energy to consciously create my reality. 
Q: What mantra do you live by? Any new mantras of the moment? 
The worst mistake anyone can make is being too afraid to make one. 
The journey is the destination. 
I am only as limited as my thoughts. 
Presence is the best gift you can give.
Q: How do you align your mind, body, and spirit? 
Being with my family is when I feel most joyful, however it is really important for me to spend time alone, finding quiet + stillness to re-align and connect to myself. With two young daughters, my alone time is very limited, but it is crucial to make sure I carve it out. Scent is also a powerful tool to encourage alignment— I light Palo Santo, Sage or some Bodha incense regularly. I move my body in nature as much as possible, drink plenty of water and eat as much organic produce as I can.  
Q: How does meditation influence your daily life? 
I try to live my life as a moving meditation. I am mindful with the thoughts I think, the words I speak and the steps I take. Meal time is a sacred meditation — I savor my food and fully tune into the sensory experience. 
Q: What is your greatest life lesson? Any lessons learned from the past year?  
I've been through various family health scares in the past couple years, my own health included. All of these incredibly challenging experiences have shed light on to what's truly important, and made me so very grateful for my health and the people I love. I've learned a whole new level of appreciation for the simple blessings in life and that there is no room to sweat the small stuff. I try to keep stress and worrying out of the equation… trusting that whatever is happening in any situation is serving my highest good. It is so much more effective and pleasant to relax and focus on the outcome I desire, rather than ruminate on what I don't want. 
Q: How has meditation helped your mental health throughout your life, and especially this last year? 
I only recently started "formally" meditating regularly. Typically my meditation comes through yoga, hiking, being in nature, walking on the beach, creating art, and listening to music. My husband Brian started a meditation practice, so we started to sit together first thing in the morning (when possible, given a young baby!) Starting the day with a seated meditation creates calm and clarity that I've really appreciated…it feels like a grounding anchor. 
Q: Love is the strongest force in the universe. How do you channel love into all that you do?
I love myself, therefore I am able to wholeheartedly spread that love to everyone I meet. The more you love yourself, the more love you have to give… after all, we are just mirrors for one another. 
Q: How can you move out of reacting through fear, and acting with love?
By releasing judgement! What are you judging yourself for? What are you judging others for? That is where your fear lives. Once you move through this and learn what is triggering fear, you will be able to see clearly through a lens of love. 
Q: How do you practice self-love and self-acceptance? 
I am lucky in that I have never been a perfectionist. I accept myself fully, and embrace my imperfections. I enjoy taking care of myself and treating myself to pleasure. I really attribute this to my parents and the environment I grew up in that made me feel so safe to be myself. Loving myself comes easily to me I hope to instill this effortlessness in my own daughters as well. 
Q: What is your favorite piece from Spiritual Gangster that helps you move with support and freedom?
This set is my uniform! I love how the Love Sculpt Legging gives me support in all the right places, and the Wide Rib Scoop Bra is perfect for yoga and pilates.