Meet Our Mama Muse: Bianca Gasparro
To celebrate Mother's Day all month long, we met with our Mama Muses and discussed the beauty of motherhood, how they stay grounded and got a peek at what is on their wishlist this year.
Digital creator. Certified holistic nutritionist. Health coach. Fitness professional. Wellness influencer. Mama of 2 (adorable girls) and wife based in New York City. In other words, Bianca is your pilates loving, clean eating, stylish mom friend.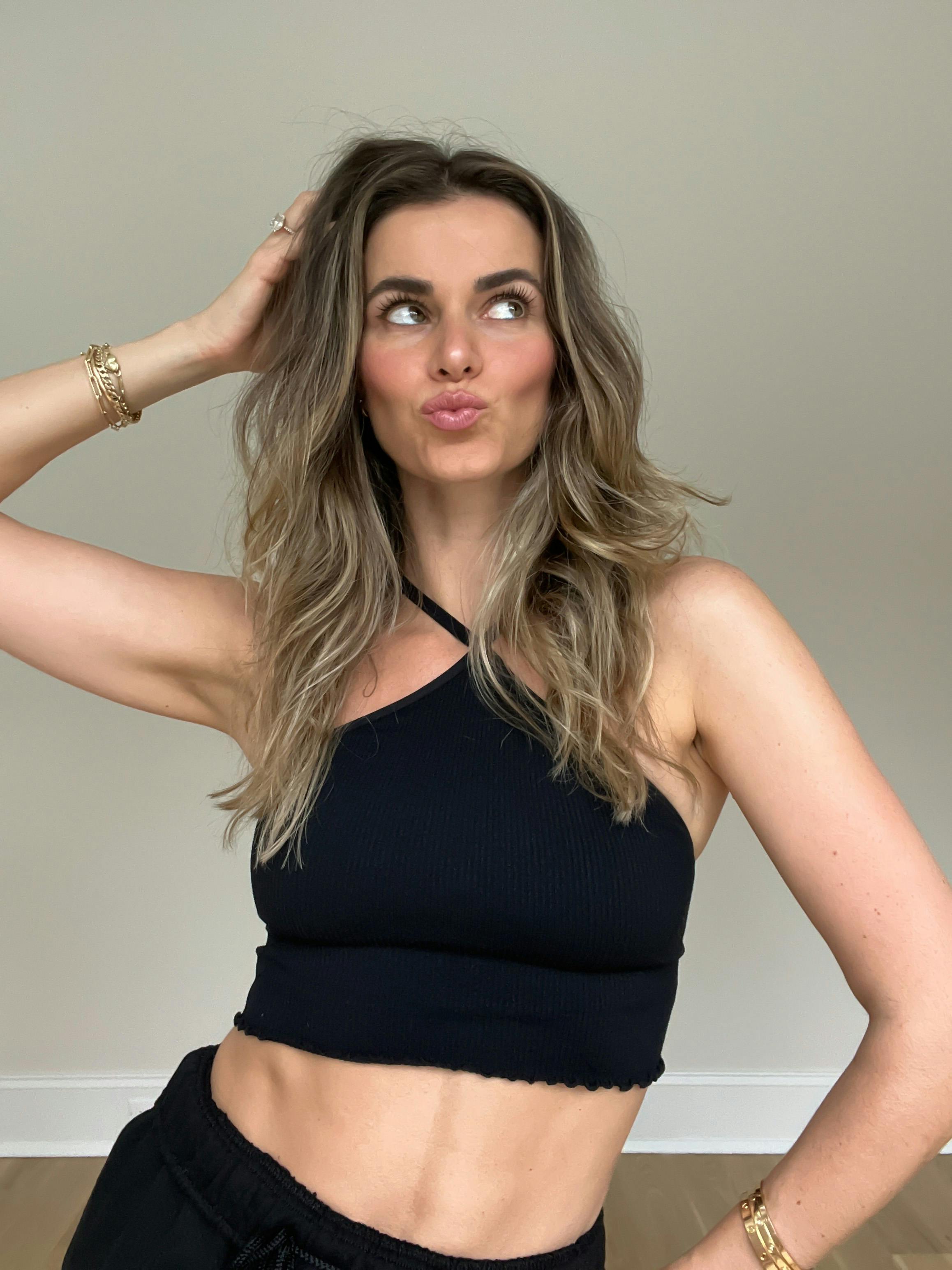 ,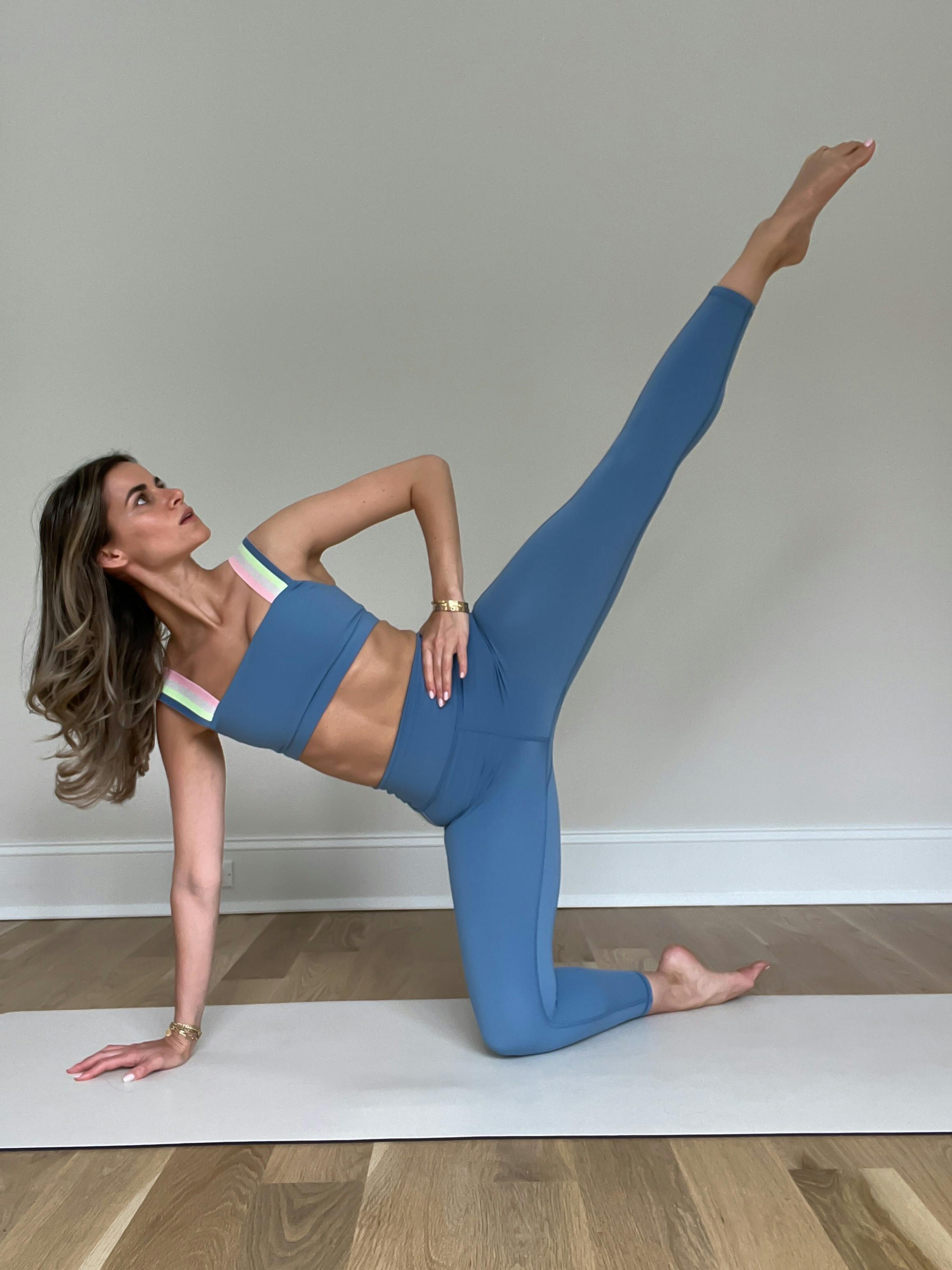 Do you have any Mother's Day traditions that are dear to you?
Not really... yet! I still consider myself a new mom, even with a 3 year old and it feels like we're still adjusting to life as a family of four. This mother's day is my first with both of my girls and I'm excited to start adding in traditions; not only to have as our own but to teach my girls the importance of traditions and coming together as a family to celebrate life! I'm thinking of adding in something cute next year like making our own bouquets at home or planting something in our backyard and watching it grow overtime :)
What keeps you grounded as a mom? 
My own mental health and sanity are THE most important priority, above everything else. I love me more than anything else. We can not give Motherhood is the most humbling role out there and I believe it's so important to find ways to keep yourself grounded, otherwise it can feel impossible at times. The one thing that keeps me grounded is spending time with myself because I'm NEVER alone! I love taking solo walks while listening to a podcast or meditation, writing, doing something creative, coming up with a killer workout, etc. Sometimes I'll try to get creative and sometimes alone time can look like a longer solo shower while I ask my husband to watch the girls for a few minutes. Another thing I have added in lately is a nighttime routine since mornings are just too hectic with school and a feeding schedule for Kaia. So after the girls are asleep, I try to journal (prompted or just writing down whatever comes to mind), essential oils for relaxation and whatever else I feel like adding in, maybe a face mask- basically anything that brings me back from the day's craziness!
This month is Mental Health Awareness Month and while this is always an important pillar to us, we hope to bring more awareness to the importance of prioritizing mental health and want to know how you support yours on your motherhood journey?
Mental health has always been a very important pillar to me but even more so after having my first daughter, Gemma. COVID hit very shortly after she was born and I suffered from postpartum anxiety and some depression for a few months as I felt isolated as a new mom. It was an incredibly difficult time that I haven't shared too much about but it opened my eyes to a lot of things; like the importance of having a village of people around you, the impact therapy can have, finding gratitude in difficult situations and so much more. I began meditating and prioritizing spending time outdoors, regardless of the weather, and finding a mom tribe has also been incredibly helpful as a support system. Whenever I'm going through something difficult that is affecting my mental health, it helps to take a step back to evaluate what kind of support I need in that moment because it can look different situationally.
How do you prioritize health + wellness on top being a mama? Is this a lifestyle you try to instill in your kids?
I believe the best way for children to learn healthy habits is to have someone mirror those habits and routines on a regular basis. Feeling great has always been a priority for me and something I now prioritize for my kids. For example, Gemma loves to help me make green juices, mimics my home workouts and will occasionally join me for quick meditations. She watches me do my skincare routine every AM + PM and has her own kids cream that she applies alongside me. She has her own kitchen tools that she uses to help me cook healthy meals and she genuinely enjoys participating in these everyday habits and activities because she feels involved. I hope she carries these habits, and some of her own, through her life and continues to share them with her babies one day :)