March 2018 Horoscopes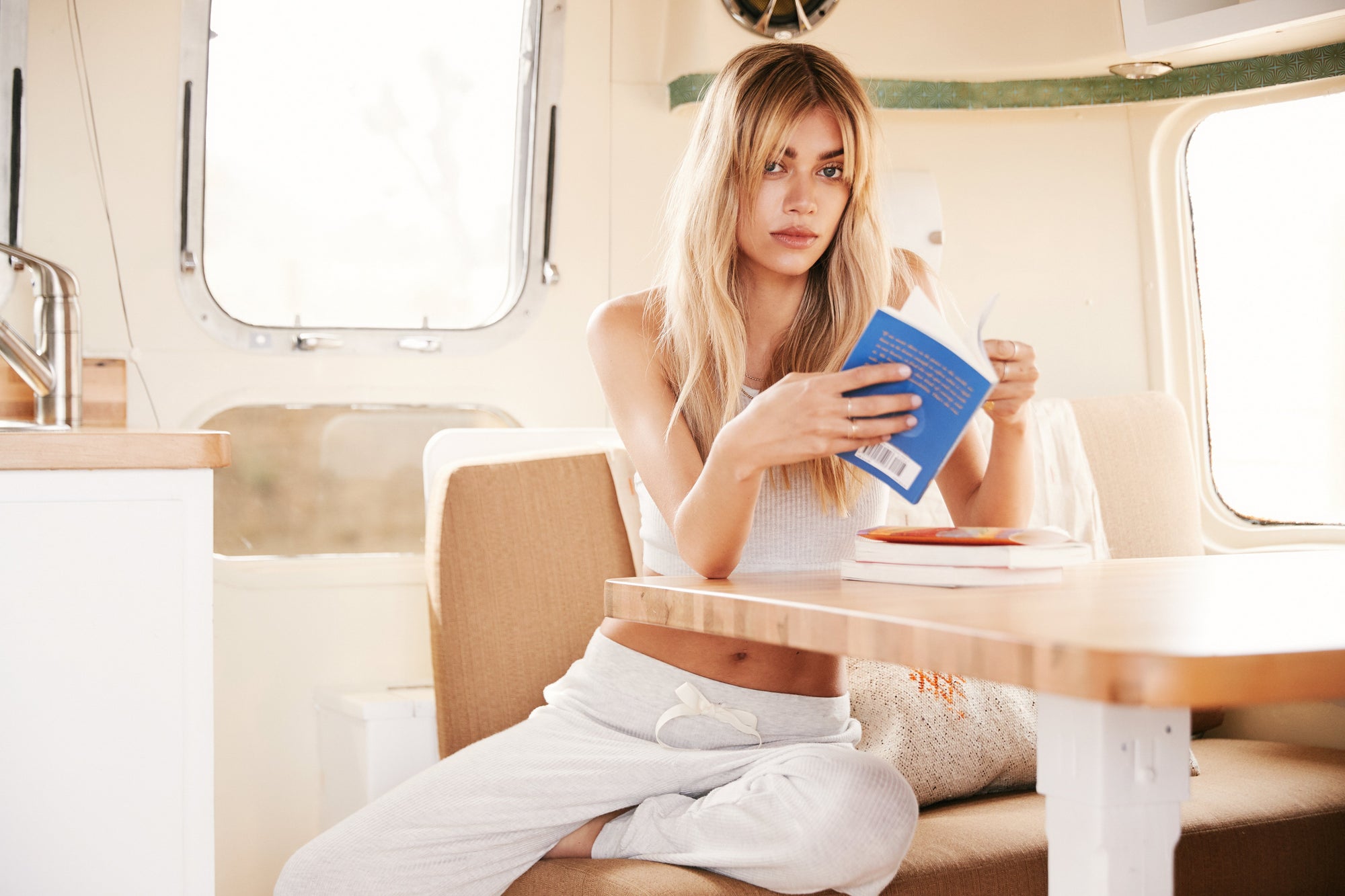 Aries
A happy and successful month, Aries. Enjoy. The planetary powers are kind to you, but you will still have to work hard. Action, to an Aries, is an elixir, so this shouldn't be a problem. Venus will cross your Ascendant and enter your 1st House on the 6th. This brings both money and love - and here there is very little effort involved. Financial windfalls come. Financial opportunities seek you out. It's as if money is chasing you, rather than the other way around. The same is true in love. For singles, love and romantic opportunity seek you out. Just go about your daily business and it will find you. For those of you who are married or in a relationship, this shows the devotion of the spouse or current love. He or she puts you first and strives to please. Saturn has been in your 10th House of career since December of 2017, and he will be here for the next two to two and a half years. So here is where the hard work comes in. You must earn your success the hard way - through sheer merit. Mars, the Lord of your Horoscope, moves in to your 10th House on the 17th. This shows career success. You are on top, in charge, above everyone in your world. Yes, you're working hard in your career but you're seeing the results of it this month. Ever since Saturn moved into Capricorn, health has been an issue, but with so many planets moving into your sign this month - 40% and sometimes 50% of the planets are either in Aries or moving through there - health should be good.
Taurus 
The planetary power is focused in two Houses this month - the 9th and the 12th. Thus, it is a spiritual kind of month. Power in the 9th House shows a focus on religion, philosophy and higher learning. Power in the 12th (from the 6th onwards) shows a focus on spirituality. Both are related, though not always compatible. This is the kind of month where a juicy theological discussion or spiritual lecture is more appealing than a night out on the town. Health and energy look excellent as 80% of the planets (and sometimes 90%) are in harmonious aspect with you. There is only one planet, Jupiter, in stressful alignment, but this is not enough to cause problems. If you would like to enhance your health even further, scalp and face massage and cranial sacral therapy will be powerful. Also, you respond beautifully to spiritual healing methods this month. The love life shines these days. Jupiter is in your 7th House of love and receiving very nice aspects. Love goals are achieved rather easily. There is more going out and party-going too. Career is still important, but is winding down. Your 10th House of career is basically empty. Major goals (the short term ones at least) have been achieved and you can shift your focus elsewhere. Finances are good. The financial intuition is sharp. If you have to make important financial decisions or major purchases, do so before the 23rd, when Mercury starts to retrograde.
Gemini
You're in the midst of a yearly career peak this month, so this is where the focus should be. Symbolically speaking, you are in the noon time of your year. This is the time for the activities of the day. Good progress is being made. Your naturally good communication skills are a great plus. The job situation looks very good and job seekers are having success. The job opportunities that come are good ones. Love is happy this year, but this month it gets complicated as Jupiter, your love planet, starts to retrograde on the 9th. This won't stop love, but slows things down a bit. Mars in your 7th House until the 17th can bring conflict with the beloved. You need to avoid power struggles. Finances don't seem a big issue this month. The money house is basically empty. Only the Moon will move through there on the 24th and 25th. Yet, it should be a prosperous month. There are two Full Moons this month (on the 1st and the 31st) - and the Full Moon is a good a financial day for you. The Moon's perigee on the 26th should also bring financial increase. Health is basically good this year, but rest and relax more until the 20th. A short term issue. Enhance your health with back and knee massage. An herbal liver cleanse might also be a good idea. Your 11th House of friends will be powerful from the 20th onwards. This is a good social period - better for friendships and group activities than romance.
Cancer
Health needs watching all month, but especially after the 20th. Many short and long term planets are in discordant relationship with you, so energy is not what it should be. Since the body is a "dynamic energy system" and not a "thing" there are many reasons why one can feel an ache or pain or other discomfort. It is not necessarily pathology (though it can feel that way). The body is reacting to the environmental energy. When the negative energy passes, it resumes its normalcy. The important thing is to rest - to maintain high energy levels. This might be difficult to do as your career is going great and there are many demands on you, so try to work with a rhythm. Let go of superficial concerns and focus on what is really important to you. An herbal liver cleanse, thigh massage and sexual moderation will be a big help. Detox regimes are also good. Try to schedule more massages and if possible spend more time in a health spa. The month ahead looks prosperous. The financial intuition is especially keen until the 20th (and especially from the 3rd to the 5th). On the 13th and 14th, the Sun (your Financial Planet) will make nice aspects with Jupiter and should be a nice payday. On the 20th, the Financial Planet (the Sun) will move into your 10th House of career. This often brings pay raises (official or unofficial). Bosses, elders, parents and parent figures seem supportive of your financial goals. You have their favor. Most importantly, the Financial Planet at the top of your chart shows your focus and aspiration. You shine in financial realm. Just as the Sun is strongest when he is directly overhead so, too, your financial power is at its peak.
Leo
Basically a happy month, Leo. Enjoy. Yes, you are working hard, but you have plenty of energy and it doesn't seem a problem. Family support is good. The family circle is expanding - usually through birth or marriage - but not always. A move or renovation could happen this month too. Those who are unemployed (highly unlikely these days) have many job opportunities. It is a sexually active kind of month, but it is also good for detox and personal re-invention. Good to de-clutter and get rid of possessions that you don't use. Good to drop the waste from your life. If you have important financial decisions to make or are thinking of buying expensive things, do them before the 23rd when your Financial Planet, Mercury, starts to retrograde. Leos are great speculators, but after the 23rd it is best to avoid this. Your Financial Planet will spend most of the month in your 9th House - basically a good position - it shows financial expansion. It shows a good feeling for start ups and for investments in foreign countries or companies. Foreigners can be important in your financial life this month. There is probably business related travel happening. A sudden career opportunity - out of the blue - comes on the 28th and 29th. Your love life seems good - it will get even better next month - but you tend to jump into relationships too quickly. The career is good - and you should be focused here - and the career will be even better in the next two months.
Virgo
Health is basically OK this year, but early in the month, is not your best health period. Make sure to rest and relax more. These are short term issues, and by the 17th, the stress period will pass. You will see steady improvement in health and energy from the 17th onwards. You are in the midst of a yearly love and social peak until the 20th. Singles have many (perhaps too many) love opportunities - and good ones. Too much can be as bad as too little - it creates confusion. But still it's a nice problem to have. Look for love in spiritual settings - spiritual lectures, meditation seminars or classes or charity events. Love needs to be idealistic. There is a very interesting encounter from the 3rd to the 5th - looks like with a highly spiritual or artistic person - perhaps even a guru figure. Your Financial Planet Venus, changes direction on the 10th (in her latitudinal movement) - thus there is a change of direction in your finances. This is for the good. Venus will spend most of the month in your 8th House (from the 6th onwards). Thus, this is a good time for making or paying down debt - according to your need. It is especially good for tax and estate planning (if you are of appropriate age). The spouse, partner or current love is having a banner financial month and seems more generous with you. Sudden money can come on the 28th and 29th. Sometimes it shows an unexpected expense, but the money to cover it will also come.
Libra
Health needs watching from the 17th onwards. A lot of planets are hitting you in a discordant way. This doesn't mean sickness but it means you need to pay more attention. So make sure you get enough rest. Have your feet massaged regularly. Feel for any painful spots on the feet and massage them out. This is a good month to practice spiritual healing. You respond very well to it. A spiritual type healer will be a big help. The year ahead is prosperous, but before the 20th seems more prosperous than afterwards. Earnings will happen after the 20th but there's more work involved. You're in a very strong love and social period this month. Venus in your 7th House shows that you are reaching out to others. You're more aggressive in love. It also shows that you are more popular these days. You go out of your way for others. You're very supportive of your friends and the beloved. People respond to this. Venus changes direction (in her latitudinal movement) on the 10th and this shows a personal change of direction - and in the love life. On the 20th, you begin a yearly love and social peak. A very happy and active social period begins. Your love planet , Mars, moves into your 4th House (and into Capricorn) on the 17th. This would show more entertaining from home. Family and family connections seem important in love. This would be a good period to beautify or redecorate the home. Though you would like love to move faster (Venus is in Aries and likes things in a hurry), patience seems the best approach. Your love planet is in Capricorn which likes to go slowly.
Scorpio
A happy month in a happy year, Scorpio. Enjoy. Jupiter in your sign (since October 11, 2017) is bringing prosperity and the good life. You're living on a higher standard than usual. Financial opportunities are seeking you out and seem plentiful. You're catching all the lucky breaks in life. However, Jupiter, your Financial Planet, starts to retrograde on the 9th and will be retrograde for many more months. This won't stop earnings or prosperity but will slow things down a bit. You will need to do more study on pending financial decisions and important purchases. Make sure to attend to all the little details of finance too - read the fine print on all contracts - ask questions - resolve all doubts before making an important purchase. Make sure your checks are made out correctly and that you mailed them to the correct address. This attention to detail will prevent many unnecessary delays. With your 5th House very strong until the 20th you're in one of your yearly personal pleasure peaks. This is a fun kind of period. Those of you of childbearing age are more fertile than usual. Health is good this month - though you need to watch your weight. You can enhance it even further through thigh massage and attention to the liver until the 17th. After the 17th, back and knee massage is good. Vigorous physical exercise is always good for you, but especially after the 20th. Venus, your love planet spends most of the month in Aries. Thus, you are a "love at first sight" kind of person these days. You tend to leap before you look. Venus will change direction (in her latitudinal motion) on the 10th and this shows a change of direction in your love life. No question that it is for the better.
Sagittarius
Jupiter in your 12th House is expanding the spiritual life and bringing all sorts of spiritual breakthroughs to you. When these things happen (and it looks like it will this month), it is a most joyous thing. It changes the whole outlook on life. Mars is in your sign until the 17th. This is basically a happy transit for you. Mars rules your 5th House of fun, children and creativity. So children and children figures are more devoted to you. You're having more fun in life. You have more energy (and you need it now until the 20th). You excel at sports and exercise regimes (you're at your personal best). You have a kind of "happy go lucky' attitude - more so than usual. Things get done quickly. The only thing to be careful about is temper. You don't suffer fools lightly these days. And, perhaps, you rush too fast - you're too impatient. So make haste as the sages say, but slowly and mindfully. This is not an especially strong career month. It is a home and family month. This is where the focus should be - home, family and your emotional wellness. If this is right, you'll be in a good position to pursue career goals later on in the year when the planets shift to the upper half of your Horoscope. Mars' move into your money house on the 17th is good for finance. It shows happy money - money that is earned in happy ways and money that is spent on "fun" things.
Capricorn
Health will need more watching from the 20th onwards. As our steady readers know, the first line of defense is always high energy. Your auric field is your spiritual immune system. When energy is low, the auric field weakens and one becomes more vulnerable to things. So be sure to get enough rest. Resist the urge (especially after the 17th) to do too much or force the body into hyper activity. Rest when tired. Head, face and scalp massage will enhance the health and energy - arm and shoulder massage too. Stretching exercises will help release tension in the shoulders. Perhaps most importantly maintain good emotional health. Keep the moods calm and positive. Good health this month also means good emotional health. Your 3rd House of communication and intellectual interests is very strong until the 20th. This is a good period for students, teachers, writers, sales and marketing people. The mental faculties are sharper than usual. Students should do better in school and sales people should have more sales. Finances are okay this month - nothing special though - but they will improve after the 20th and next month they will be even better. Capricorns are always ambitious, but this is a month to be ambitious for the family and for your emotional wellness. This is a time to pursue career goals through the methods of night, rather than the methods of day. Visualize, dream, put yourself in the feeling of where you want to be in your career. Live in that feeling. The time for action will come in a few months.
Aquarius
The year ahead is successful - Jupiter is moving through your 10th House of career - but this month especially so. The month ahead is prosperous as well. You are still in a yearly financial peak until the 20th. A business partnership or joint venture can happen from the 3rd to the 5th. (The opportunity will come). The current love, spouse or partner - and friends in general - are very supportive financially. Who you know is more important than how much you actually have. Love is happy this month - especially until the 20th. The 13th and 14th seems especially good romantically. For singles, this shows an important romantic meeting. For those married or in a relationship, it shows more romance with the beloved. Some of you might meet important new friends that period. Until the 20th, love opportunities happen as you pursue your financial goals and perhaps with people involved in your finances. After the 20th, love happens in educational settings - at school, or a lecture, or the library. Love is close to home - in the neighborhood. Health and energy look good this month. There is only one long term planet (Jupiter) in stressful aspect with you. The Moon will make occasional, short term stressful aspects. These are not enough to cause problems. Children and children figures seem to lack direction from the 23rd onwards, but this seems temporary. Mercury, your planet of children, goes retrograde on the 23rd. Avoid speculations after the 23rd.
Pisces
A happy and prosperous month, Pisces. Enjoy. Your 1st House is chock full of planets - and benefic ones. You look great, have plenty of energy and are having your way in life and love. 80% and sometimes 90% of the planets are in the Eastern sector of Self. You are in a period of maximum independence. The world conforms to you rather than vice versa. Happy job opportunities are coming (and some could have come last month too). Your health is good, but breakthroughs in spiritual healing can make it even better. You're traveling more this year and it could happen this month too. The love life shines. Your love planet , Mercury, is in your sign until the 6th showing that love and love opportunities are seeking you out. You just need to go about your business. On the 6th, Mercury will enter your money house and this brings financial opportunity through your social contacts and family. Family connections are also helpful in finance. There are opportunities for a partnership or joint venture. Love becomes more complicated after the 23rd as Mercury starts to retrograde. This won't stop the social life but slow things down somewhat. The spouse, partner or current love is very involved in your finances after the 6th - and in a helpful way. Your Financial Planet, Mars, pauses in the heavens (in his latitudinal motion) on the 23rd and 24th. This shows a pause - a pause that refreshes - in the financial life. It is a pause that heralds new activity. Mars will be in your 10th House of career until the 17th, which shows the financial favor of bosses, elders, parents, parent figures and authority figures in your life. Your good career reputation brings earnings. Often this shows a raise (official or unofficial) at the job. On the 20th, as the Sun enters the money house, you begin a yearly financial peak.