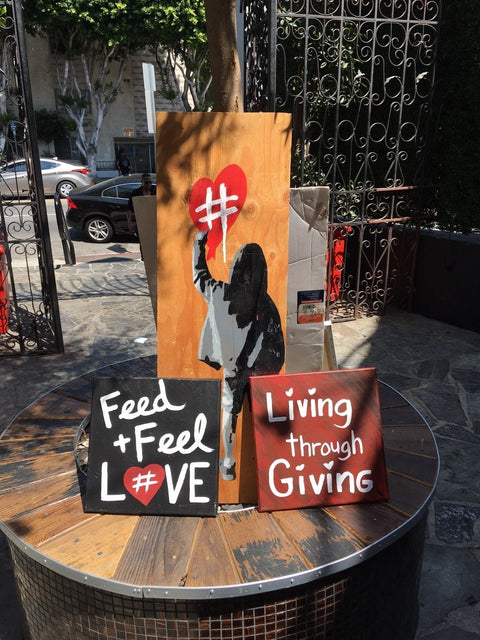 Honoring Hunger Action Month with #HashtagLunchbag
Did you know that 1 in 6 people in America face hunger?  That's 49 million Americans who struggle to put food on the table. During the month of September, we honor Hunger Action Month, which helps spread awareness on the epidemic of hunger in our own neighborhoods and towns.
No woman, man, or child should live in fear of where their next meal will come from. Ending hunger in America is a cause that is close to our hearts, that's why for every item sold, Spiritual Gangster donates a meal to someone in need.
In honor of Hunger Action Month, we worked with #HashtagLunchbag in spreading awareness of how we can bring humanity back into our communities through the loving act of preparing and handing out lunches to the homeless. Started in LA in 2012 by a group of friends, #HashbagLunchbag is now a nationwide charity that brings together communities to make handmade lunches and then hand them out to the homeless community in their neighborhood. They are bringing awareness and humanity to the war on hunger.
For more on #HashtagLunchbag and you can get involved, click here.