Mamas Are So Gangster: Josephine Jacob a.k.a. @yoga_mami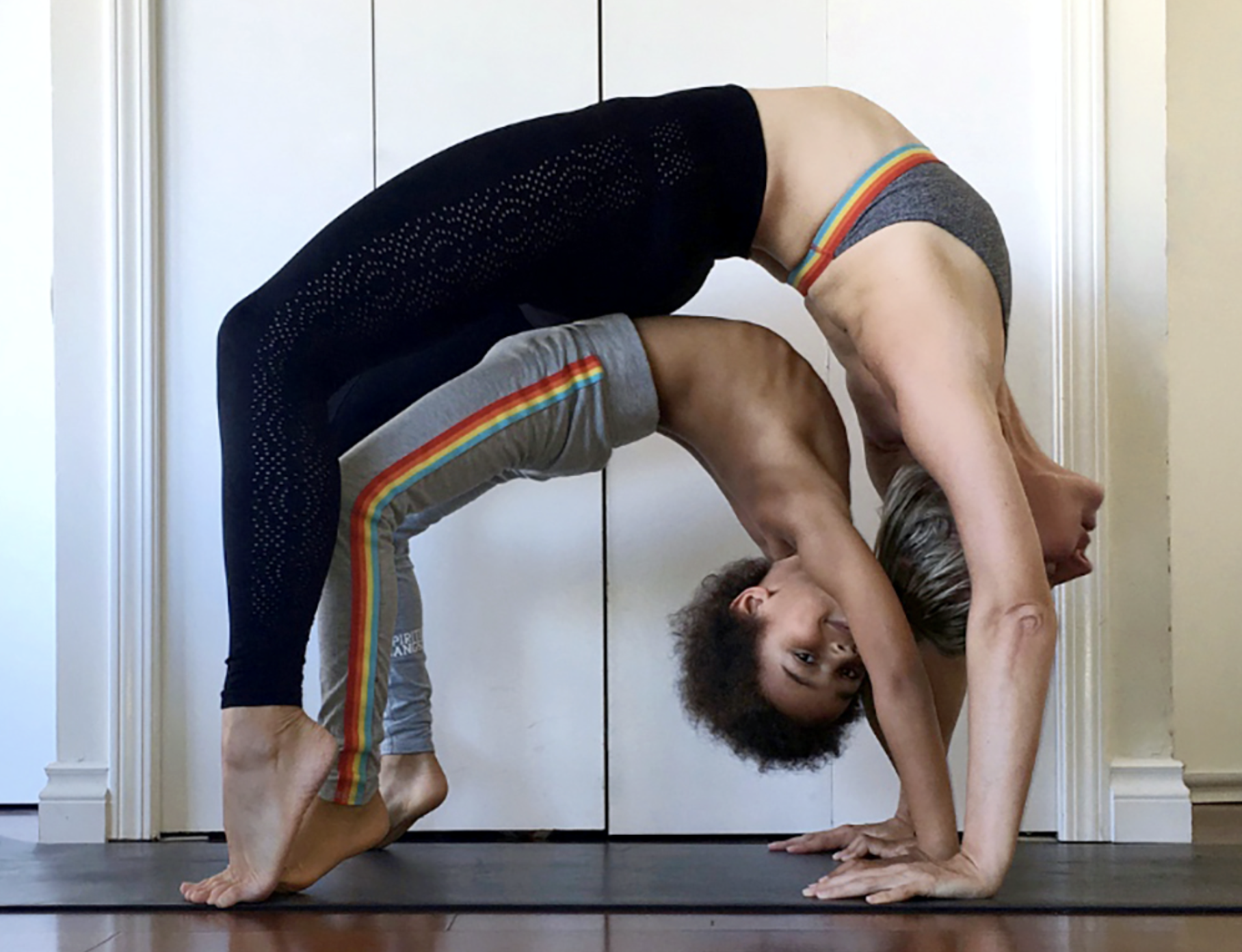 Mamas Are So Gangster:  Josephine Jacob a.k.a. @yoga_mami
Moms are the definition of spiritual gangsters; not only do they balance a career, taking care of their family and making room for some much needed "me time," they thrive doing it. If you follow Josephine Jacob, aka @yoga_mami, you know she's not only mastered the role of being a mom but has shared her love for yoga with her boys, taking playtime to the next level. She approaches her most important role in life much like her yoga practice; with grace and love. That's why we've asked her to share some words of wisdom about doing it all. 
You have two of the sweetest boys. What do you love most about being a mama?
The unconditional love and trust I get every day. Also, watching them grow and experience new things - it's the best feeling..
How has your daily routine changed since having kids? 
It's changed a lot - it's all about school drop offs and pick ups, packing lunches, driving them to after school activities and birthday parties. My kids have a more active social life than I do. 
What inspires your practice?
I love to be active — yoga and hiking are a big part of who I am. I teach yoga to adults, but I also teach kids — they inspire me the most. They teach me more than I teach them, it's all about staying in the present moment and having fun for them.
You have a full house of boys — how do you balance being a mother, partner and still finding time for yourself? 
It's funny because I grew up in a house full of women. Now I'm surrounded by men. I try and stay in touch with my girlfriends and mom as often as I can. We go on little daytime dates while the kids are at school. My husband and I try to carve out some alone time every week - he travels a lot for work, so that's not always possible, but we make it a point to stay connected as a couple and not have everything revolve around the kids. It's important to take a time out once in a while.
What's the most unexpected thing you've learned from motherhood? 
The most unexpected thing I've learned - for sure - is that I have way more patience than I thought! Kids are unpredictable, and as long as you truly listen to them it's amazing what you learn. 
You take the cutest photos of your crew doing yoga together — how did you get your kids interested in yoga? Any tips for parents who want to do the same?
I've always practiced yoga at home, even when the kids were still babies. They loved going on my mat and imitating me — which eventually turned into more. They are really into breathing and meditation exercises as well, it helps them calm down after a busy day. Mostly, we just keep it fun and light. I play a lot of yoga games with them.
What are three values you hope to instill in your sons? 
Kindness, being inquisitive and a risk-taker, compassion. And obviously - being happy! (I know that's more than 3) 
What has being a mom taught you about yourself? 
I have learned to be kind to myself. I've also learned that it's ok to ask for help - you don't have to do it all yourself.
Who is the most inspiring mama you know? 
All the moms in my life are super moms. My mom and grandmother, my mother-in-law, my girlfriends. We all do the best we can.
What does being a spiritual gangster mean to you? 
It means choosing happiness and kindness. Staying connected with ourselves and our community.