December 2018 Horoscopes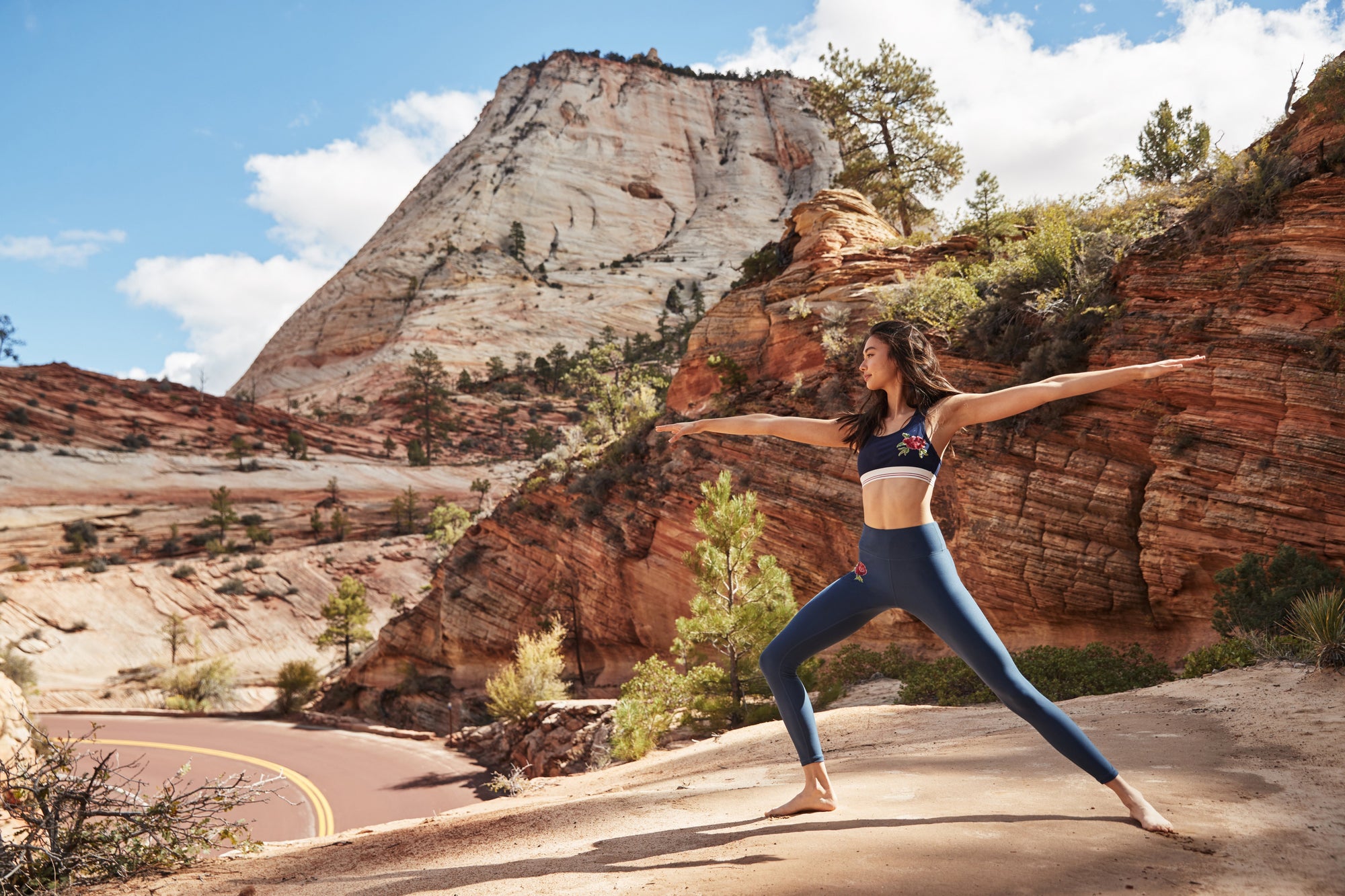 Looks like a happy and successful month. Your 9th House - the most fortunate of all the Houses according to the Hindus - hasn't been this powerful in many years. So, if you are involved in legal issues there is good fortune. There is good fortune for college level students and those looking to get into college. Foreign lands are calling to you and travel seems on the agenda. With the 9th House so strong there is a great interest in theology, philosophy and higher studies. A juicy theological discussion could be more interesting than a night out on the town. Now that Venus is moving forward both love and money are going better. She will spend almost all month (from the 2nd onwards) in Scorpio. So, this is a good month to detox the financial life - get rid of waste and redundancies. Get rid of possessions that you don't need or use. De-clutter - simplify - the financial affairs. A good month to make or pay down debt - depending on your need. The month ahead is very spiritual too. Mars, the Lord of your Horoscope, spends the month in your spiritual 12th House. From the 5th to the 7th he travels with Neptune, your spiritual planet. This brings a spiritual kind of breakthrough, an active dream life and a meeting with a guru figure. Love seems happy, but more erotic, more passionate than romantic. The sexual magnetism is the governing factor for singles. On the 21st the Sun enters your House of career and you begin a yearly career peak. There is success and enjoyable success. You're managing to enjoy the discipline of the career. Health needs more watching after the 22nd. Until the 13th safe sex and sexual moderation is important (it's a very erotic kind of period). After the 13th enhance the health with thigh massage.
Though you've already gone through your love and social peak, the month ahead is a good social month. The Lord of your Horoscope, Venus enters your 7th House of Love on the 2nd spends the rest of the month there. This shows personal popularity. The Lord of the Horoscope is always benevolent for you. So, there is romantic good fortune. You are there for your friends and for the spouse, partner or current love - and they respond to this. Pluto, your love planet's forward motion is also helping. Love opportunities happen in educational, religious or foreign settings – and perhaps with foreigners. Now that Uranus is out of your sign, you feel more stable. (This won't last for very long - in March of 2019 he will be back in your sign). This stability is definitely a positive for love. Finances are also improving this month. Your Financial Planet, Mercury, moves forward on the 6th resolving glitches and stuck deals. Until the 13th your social grace is very important in finance. In fact, much of your socializing is business related. But after the 13th, Mercury will be in expansive and prosperous Sagittarius and earnings will increase. There is an especially nice pay day from the 20th to the 22nd (you're probably spending more on gifts but also receiving more). The entire month is good for making or paying down debt and good for attracting outside investors to your projects. Those of you of appropriate age are going estate planning. Tax planning goes well this month too.
You're still in the midst of a yearly love and social peak until the 21st. For many of you - depending on your age - you're in a lifetime love and social peak. For others it will be "up there" in the rankings. On the 13th Mercury - a very important planet in your Horoscope - will enter the 7th House of love. So, you are focused here (as you should be) and proactive. From the 13th onwards Mercury travels with Jupiter, your love planet. This is bringing romance - serious romance – for singles. For those already in a relationship this brings more romance in the existing relationship (and perhaps bringing it up to a higher level) and happy social activity. The 20th to the 22nd are especially good for love. (This should also be good financially.) But finance doesn't seem that big of a focus this month. Your money house is empty (only the Moon will move through there on the 23rd and 24th. This tends to the status quo. No disasters, but nothing special either. Career is also becoming more active. Balancing the career with the social life seems a challenge. Mars spends the month ahead in your 10th House of career. So, you're working hard. Friends are succeeding too and are of help. Networking skills foster the career. The 5th to the 7th seem like exceptionally busy days. Health needs more watching until the 21st. Be sure to get enough rest, as always. This is the first line of defense. Back and knee massage and detox will also enhance the health.
Though you're having fun these days the month ahead seems more work oriented. Perhaps your work is your fun. Those unemployed have many (and happy) job opportunities. But even those already employed will have opportunities for side jobs and overtime. Those who hire others will expand the work force. A very good month to do those boring, detail-oriented jobs that you keep putting off. Jupiter's move into your 6th House spells good news on the health front. Health has been delicate the past year. If there are pre-existing conditions, you should hear good news about them. Your career planet, Mars, will spend the month in Pisces, your 9th House. This shows good career progress and advancement. Often there is career related travel (especially from the 5th to the 7th). Often happy educational opportunities that relate to the career come. It is a good aspect for college students - there is success in their studies. Uranus's move back into your 10th House last month adds some instability to the career – sudden changes, sudden twists and turns. By now, after 7 years of this, you know how to handle it. This instability is almost over with. By March of 2019 things will settle down. Finances are good as your Financial Planet is in Sagittarius until the 21st. Your work creates your good luck. On the 21st your Financial Planet enters your 7th House of love. This shows the importance of social connections in finance. Your social grace is probably just as important as your abilities. The love life is especially active from the 21st onwards. Wealth is a romantic turn on for singles.
In general, December is a party kind of month, but for you even more so. You are in the midst of a yearly personal pleasure period - among the best in your life. What's interesting here is that this partying doesn't seem to affect your finances. They seem excellent (especially from the 20th to the 22nd). This is a month for happy money. You enjoy the way you earn it and spend on happy things. Wealth is not to be hoarded but to be enjoyed this month - especially from the 13th onwards. Happy financial opportunities come to you are you are having fun - perhaps at the theater or ball field or some place of entertainment. You are a speculator by nature and this month even more so. The 20th to the 22nd seems especially favorable for speculations. The family as a whole – and especially children and children figures in your life - are having a banner financial month. Your personal financial judgement is vastly improved after the 6th as Mercury moves forward. Until the 13th you spend on the home and family and probably earn from here as well. Family support is good. On the 21st you seem "partied out" and are ready to be more serious and work oriented. Those of you who are unemployed have good job opportunities after the 21st. You're ready to work - you're in the mood for it - and employers pick up on this. Your work ethic is excellent. There is still instability in your friendships – perhaps some are having surgeries or near-death kinds of experiences. Uranus' move into your 11th House last month adds to the instability.
Health needs more watching this month. 50% and sometimes 60% of the planets are in stressful alignment with you. So, as always, make sure to get enough rest. High energy levels are always the first defense against disease. You can enhance the health through head, face and scalp massage - and cranial sacral therapy - this month. Good muscle tone also seems important, so make sure to exercise. With your Health Planet retrograde all month medical diagnoses may not be what they seem. If there is some negative diagnosis, retest again at a later time. Mars spends the month in your 7th House of love. This has good points and some challenges. On the positive side it shows a more aggressive social approach. You're making things happen, not waiting around for the phone to ring. For singles it shows an allurement to two qualities - the spirituality of the person and the sex magnetism. One without the other probably wouldn't work. On the downside you need to be careful of power struggles with the beloved. This can destroy romance. The spouse, partner or current love is having a banner career year - enjoying much success. And, perhaps is impatient and easily irritated. Be more patient. Home and family are the main focus this month and it seems happy. There is good family support and happiness within the family. Finances are good. Your Financial Planet, Venus, is moving forward which shows forward progress. Your Financial Planet will be in Scorpio from the 2nd onwards. So, this is a good time to de-clutter the financial life. Get rid of waste and things that you don't need or use. Make room for the new things that want to come in.
Though you will need to watch your health more after the 21st, the month ahead seems happy and prosperous. Venus, the Lord of the Horoscope, will be in your money house from the 2nd onwards. This is a prosperity signal. It shows focus. You're not delegating financial issues to others but taking charge personally. You spend on yourself. You adopt the image of wealth. People see you as a money person. You are in harmony with the money people in your life. Your good personal appearance and overall demeanor is a big factor in earnings. Your 3rd House of communication and intellectual activities has rarely been stronger. This shows success for students, teachers, writers, journalists and marketing people. The mental faculties are unusually sharp now. A good month to take courses in subjects that interest you. If you have expertise in an area this is a good month to teach it to others. In general, it is good to catch up on your reading and the phone calls, e-mails and texts that you owe. A new car or communication equipment this month would not be a surprise. Your love planet, Mars, spends the month in Pisces, your 6th House. This shows socializing at the job and with co-workers. There are opportunities for the "office romance." It also shows an allurement to health professionals and to people involved in your health. Pursuing your health goals (especially after the 21st) is not only good for its own sake but can lead to romance for singles. Foot, scalp, and face massage will enhance the health. Also, make sure to get enough exercise.
A happy and prosperous month ahead Scorpio. Enjoy. Your love planet moves into your sign on the 2nd showing that love is pursuing you and that there's not much you need to do. Just show up. Those already in relationships will find that their spouse, partner or current love is unusually devoted. Venus in your sign give grace and beauty - a sense of style - to the physical appearance. Another positive for love. Finances are also going great guns. You're still in the midst of a yearly financial peak until the 21st . Jupiter is in the money house expanding st earnings and bringing opportunities. Resist the urges to speculate. The Sun in your money house shows that you have the financial favor of bosses, elders, parents and parent figures. If you have issues with the government this is a good month to resolve them. This is not an especially strong career period - finance is much more important than status or prestige. After the 21st you might seem to be going backwards in the career - or perhaps feel stymied - but this is a short-term issue. These will resolve in coming months. Health looks excellent. With the exception of the Moon (and that only occasionally) there are no planets in stressful alignment with you. Good health is a form of wealth. Enjoy your life, stay creative and health naturally happens. Your challenge this month is to use your enhanced energies in productive kinds of ways. Energy is like money in the bank. We need to spend it wisely.
Jupiter's move into your sign last month initiated a year of prosperity and high living. Also, more personal pleasure. The Sun in your sign accentuates this. You are in the midst of a yearly personal pleasure peak. So, enjoy, but watch the weight now. Self confidence and self-esteem are stronger than ever. You can (and should) have things your way. Take responsibility for your happiness. If changes need to be made, make them. You don't need the approval of others. (They will eventually approve anyway.) This is not an especially strong career month, yet after the 13th happy career opportunities will come. People see you as successful and you feel that way. Mercury is not only your career planet but also the love planet. His move into your sign is excellent for love. You will not be lonely this month. Social and romantic opportunities are seeking you out. If you are in a relationship the current love is very devoted - on your side - eager to please. If you are single just go about your daily business and love will find you. A parent or parent figure has a good financial period from the 5th to the 7th. The whole month is financially good for this person, but especially those days. If renovations are needed in the home this is a good month for it. On the 21st the Sun enters your money house and you begin a yearly financial peak. There is probably business-related travel happening.
You're in a spiritual month in a spiritual year. Outwardly you seem practical and down to earth. Very much in control. The ultimate manager. The ultimate materialist. But inside it's a different story. The invisible forces are making themselves known to you - they have their ways of doing this. You will experience all kinds of meaningful coincidences - synchronicities - that can't be explained rationally. Your dream life will be super active and probably prophetic. Your ESP faculties will be very much enhanced. Your rational mind is puzzled. What's going on? A spiritual agenda is going on. Those of you already on the path will be making great progress. Those of you not on path might embark on one. Family members seem more spiritual this month too. Finance is a bit slower than usual as Uranus, your Financial Planet, is retrograde. So, do more due diligence before making major purchases or investments. Earnings will happen but with more delays and glitches. Family support seems good. Probably you are also spending more on the home and family as well. Capricorn is always ambitious, but this month career is winding down. Short term goals have been achieved and you're ready to be more social. Being involved with groups, organizations and group activities will enhance the career. On the 21st, the Sun enters your sign and you begin a yearly personal pleasure peak. This is a good period to lose weight (if you need to), detox the body and get the body and image in the shape that you want. Though the social life is active this month, the romantic life seems status quo. Singles will remain single. Marrieds will remain married.
A happy and successful month ahead Aquarius. Venus moves into your 10th House on the 2nd and spends the rest of the month there. This gives many messages. Children and children figures are also succeeding - being elevated in status - and seem supportive of your career. There is career related travel happening. College level students seem successful in their studies. You further the career through social means - through attending or perhaps hosting the right kinds of gatherings. Your social grace and charm - your likeability - is important career wise - perhaps just as important as your professional skills. But the main headline is the power in your favorite House - the 11th. This is Aquarius heaven. You're urged - the cosmos urges you - to do the things that you most love to do. You're involved with groups, group activities, networking and trade and professional organizations. Your knowledge (already good) of science, technology, astronomy and astronomy is increased. Many fondest hopes and wishes happen this month. New high-tech gadgetry comes to you. Finances are a mixed picture this month. On the one hand there is great focus here (which tends to prosperity). On the other hand, your Financial Planet is receiving stressful aspects - so prosperity will happen but you're working harder for it. Not a smooth road. Health is good this month. After the 13th there is only one planet (Venus) in a steady stressful alignment. All the others are either helping or leaving you alone. As always, health is enhanced through right diet and emotional harmony. Children and children figures are having a banner social month. If they are of appropriate age romance is happening. Marriage could happen in the next 12 months as well.
Though you need to watch your health and maintain high energy levels, the month ahead is prosperous and successful. Career is the main headline this month. You're in a banner career month in a banner career year. Your professional and social status is elevated. Promotions are in store (and it can happen in the next 12 months as well). Your good work ethic is a major plus as well. Love is straightening out this month. Your love planet, Mercury, starts moving forward on the 6th. Stuck relationships start moving forward again. Social confidence and judgement are much better. On the 13th the love planet moves into your 10th House of career and this gives many messages. Singles are allured to power and prestige. They are allured to people who can help them career wise. Career is furthered not just by the work ethic but also through social means. You are mixing with the "high and mighty" this month - with people of high status and prestige. Much of your socializing is career related (as it should be). Your social grace and social contacts also helps the career. Finances are also good this month. Your Financial Planet, Mars, spends the month in your sign. This shows financial windfalls and happy financial opportunities coming to you (finance is especially good from the 5th to the 7th). Expensive personal items come to you this month - perhaps clothing, accessories or jewelry - things that enhance the personal appearance. In general, you have the support of the money people in your life. The financial intuition is sharp. Enhance the health through thigh massage (and perhaps an herbal liver cleanse) until the 21st and through back and knee massage afterwards. Health should improve after the 21st.