Immunity Tonic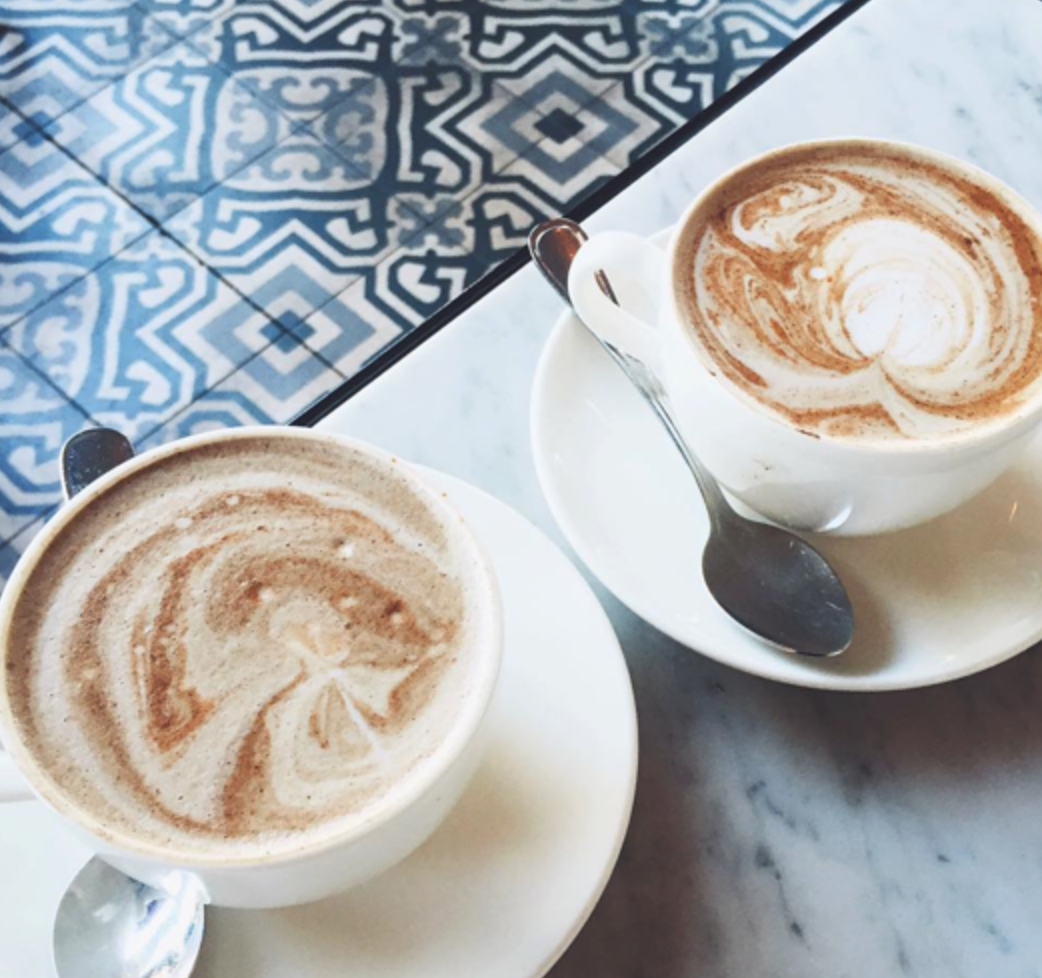 Taking a tea break during the day is not only a great way to disconnect from the busyness of the day, but always a wonderful way to take a moment to assess your mind, body, and soul. In our culture, the idea of health is often times limited to the physical realm - made up of eating right and exercising regularly. But what about our emotional and spiritual health? A healthy body can only take us so far, for if your body is not also filled with self love, balance, and peace, it is ultimately an empty vessel. So take a moment today to do something kind for your mind and body. Take a stroll to your nearest coffee or juice shop, and enjoy a healthy and soul nourishing tonic.
Our favorite local spot to raise our vibration and fill our bellies is
Café Gratitude
. This delicious Immunity Tonic infuses reishi mushrooms which reduces stress, Himalayan shilijat which is packed with anti-oxidants, and cinnamon which helps with focus, calming nerves, and controlling blood sugar. Combined with steamed almond milk and raw honey, it's our favorite way to nourish our entire being.