We Left Our Hearts in Santa Monica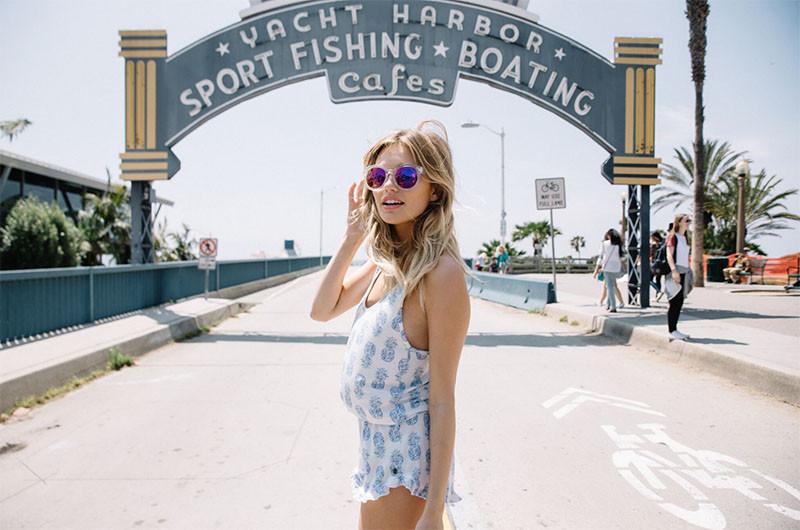 We loved shooting our Summer collection at the Santa Monica Pier. For this collection, we were inspired by the magic and easy-living of the west coast. Combining bright colors, simple silhouettes, and beautiful mantras, we couldn't help but be inspired by this iconic place.  
The Santa Monica Pier was the built in 1909 and was the first of it's kind on the west coast. With roller coasters, a floating ball-room, a carousal, aquarium, and a massive arcade, this was the west coast's favorite summer amusement in the 1920's. During the Great Depression, the pier was unable to keep up with it's once fanciful pursuits. In an effort to help, they opened the Santa Monica Yacht Harbor in 1934 to bring new kinds of tourists. Charlie Chaplin was one of the person people to purchase a mooring at the Santa Monica Yacht Harbor. The pier thrived until 1983 when a vicious winter storm took over 1/3 of the pier with it. Redone in 1987 and completed in 1990, the new Santa Monica pier remains as one of the cities' favorite summer spots. We couldn't help but feel the old magic of this special place during our Summer shoot.
What plans do you have this summer?