Studio Love: At Home with Love Yoga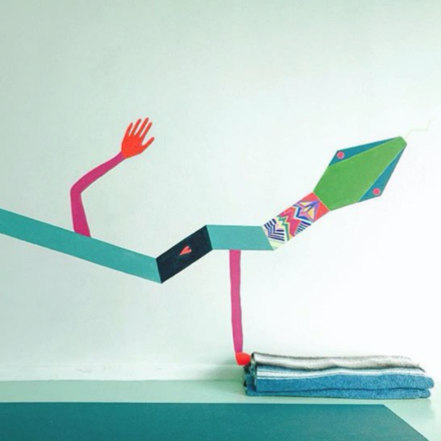 Sometimes a home is not just a physical space, but the people, the love, and the feelings you experience. With new boutique yoga studios popping up in our favorite Los Angeles neighborhoods, the idea of home takes on a whole new meaning. We loved spending time at Love Yoga, the new Venice meca where the sea-foam green floors, beautiful hand painted walls, and calming vibes make this one of our new favorite home bases. We sat down with the founders to talk about what makes Love Yoga a place to call home. 
What is the foundation of Love Yoga?
‪The foundation of Love Yoga is well being and community. We want our studio to be somewhere our students can come to take refuge from the everyday, to learn the recipe for joy, to bring their bodies into efficient harmony and health.  Somewhere they can meet up with their friends and engage with a practice that makes their lives better.
‪Love Yoga started in NYC, and has been opened in California for 6 months now. Describe some of the big differences between your studio in Montauk, and your Venice studio?
‪Our studio in Montauk is a seasonal business that is open for the bustling Summer.  Students roll in from the beach and we are always sweeping sand out of the studio! Our Venice location is our new precious baby and it's a much more serious undertaking...but one thing hasn't changed, we're still sweeping sand out!  There is such an NY/LA crossover that many of our students in Venice have practiced with us in Montauk. The vibe and brand and student body is somehow consistent despite our studios being across the country.
‪ Share with us the difference between the teaching styles on the West Coast and the East Coast.
‪LA is more body-focused.  People expect to get a killer workout and can feel disappointed if they don't break a sweat.  In NY, students are more open to spiritual lessons behind the physical practice.  We walk the line in Venice, delivering a full physical recalibration while always referencing the bigger picture of engaging with the practice of Yoga.  Our students tell us over and over again how happy they are for the pranayama, meditation and intention that our teachers weave into their classes.
 You have some incredible yoga retreats coming up in Ireland and Morocco. How do you pick your destinations?
‪Honestly, we choose destinations that we want to go to!  Places that are exotic, gorgeous and exciting.  We let ourselves fall down the rabbit hole of research until we find the retreat center or boutique hotel that its absolutely perfect for our students.  Once we saw pics of countryside of Ireland and thought about watching the sun set into the thrashing Atlantic during the evening practice, we pulled the trigger.  In Morocco, we stumbled across a perfect community of surfers that seemed to hold our same values... surfing + yoga on a North African beach, day trips to Marrakech and the most divine looking fruit plates we've ever seen?  Yes, please.
‪What do you look for in a Love Yoga teacher?
‪Our teachers are the back bone of our business and we take a lot of care and pride in our staff.  We hand picked each teacher because they have something wonderful to offer our community.  We look for the perfect attitude, someone who is welcoming, friendly and accessible.  Our students come from a wide background of study and we love that.  We want to be able to offer our community lots of teachings, techniques and styles.
 What does being a Spiritual Gangster mean to you?
‪Being a spiritual gangster means not being afraid to be yourself. It means going for what you want and working hard to achieve your vision.