Lucky Vegan Mint Chocolate Chip Shake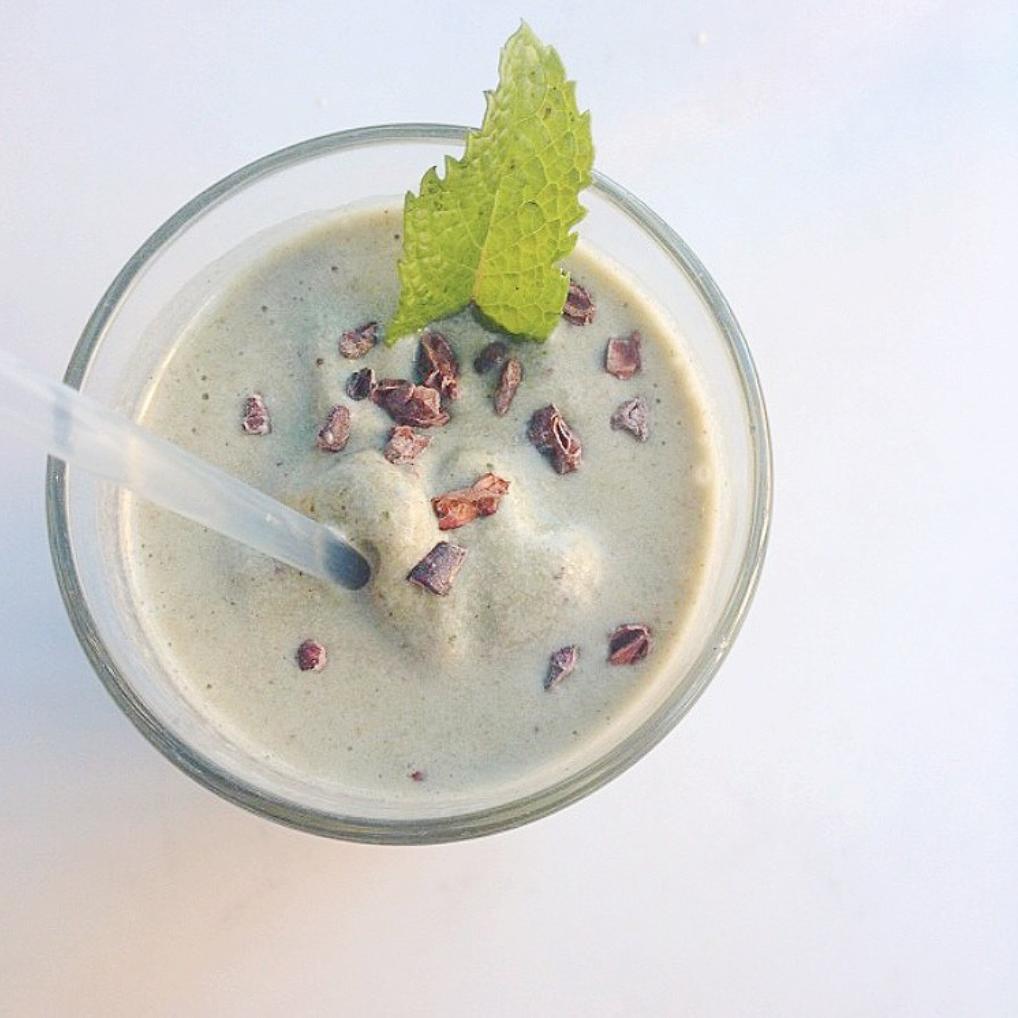 Happy St. Patrick's Day Spiritual Gangsters! Today we celebrate the wonderful Irish culture that embraces laughter, nature, and the luck of their people. Luck can be looked at in a few ways, and we love the idea of helping create your own luck. Luck is most possible when we are fully in tune with our intuition and the world around us. It's tapping into that deep-seeded and natural inclination to be pulled towards our soul's creative purpose. So today, pay special attention to your intuition, and see where your luck leads you.
We are lucky enough to live in a community that has some of the best vegan and vegetarian restaurants in the nation. So what better way to celebrate St. Patrick's day than with a Vegan Mint Chocolate Chip shake from Café Gratitude! We say ditch the green beer and opt for a sweet and nutritious vegan treat instead. Or check out the recipe below to make one at home for a quick and easy pick-me-up.
Ingredients:
1 tablespoon raw cacao nibs
1/2 teaspoon vanilla extract
1/2 cup dairy-free vanilla ice cream ( we love Coconut Bliss )
1/2 cup of unsweetened almond or hazelnut milk
2 teaspoons of Green Vibrance green food supplement
1 handful organic mint leaves 
 2 pitted dates
3 large ice cubes
Directions:
Combine dairy-free ice cream, ice cubes, green food supplement, unsweetened almond or hazelnut milk, pitted dates, mint leaves, and vanilla extract. Blend on high in a food processor or blender. Blend until creamy with malt-like texture.
Poor into your favorite glass and top with cacoa nips and extra mint leaves.
Enjoy!