ZIGGY MARLEY X SG
At Spiritual Gangster, music is a source of inspiration. It shapes our yoga practice - on and off the mat - and flows through every collection we design.
Spiritual Gangster x Ziggy Marley have come together to bring a new collection of graphic tees, sweats, and tie dye loungewear anchored in good vibrations.  As a brand inspired by yogis, athletes, artists and musicians worldwide; Spiritual Gangster creates collections that encourage the high vibration practices of living in gratitude, giving back, and choosing kindness above anything else.
The brand alignment with Ziggy Marley, award winning musician, activist, and humanitarian, is a natural fit. Ziggy has spent his life not only deeply dedicated to music and growing as an artist, but in exploring issues from environmental awareness to self-empowerment, returning again and again to the unifying power of love.
This collection was created to generate good vibrations, with clothes that look as good as they feel, in celebration of the transformative role of music in wellbeing.
We were honored to sit down with Ziggy and his beautiful family to talk music, love, and family. Shop our limited edition collection here!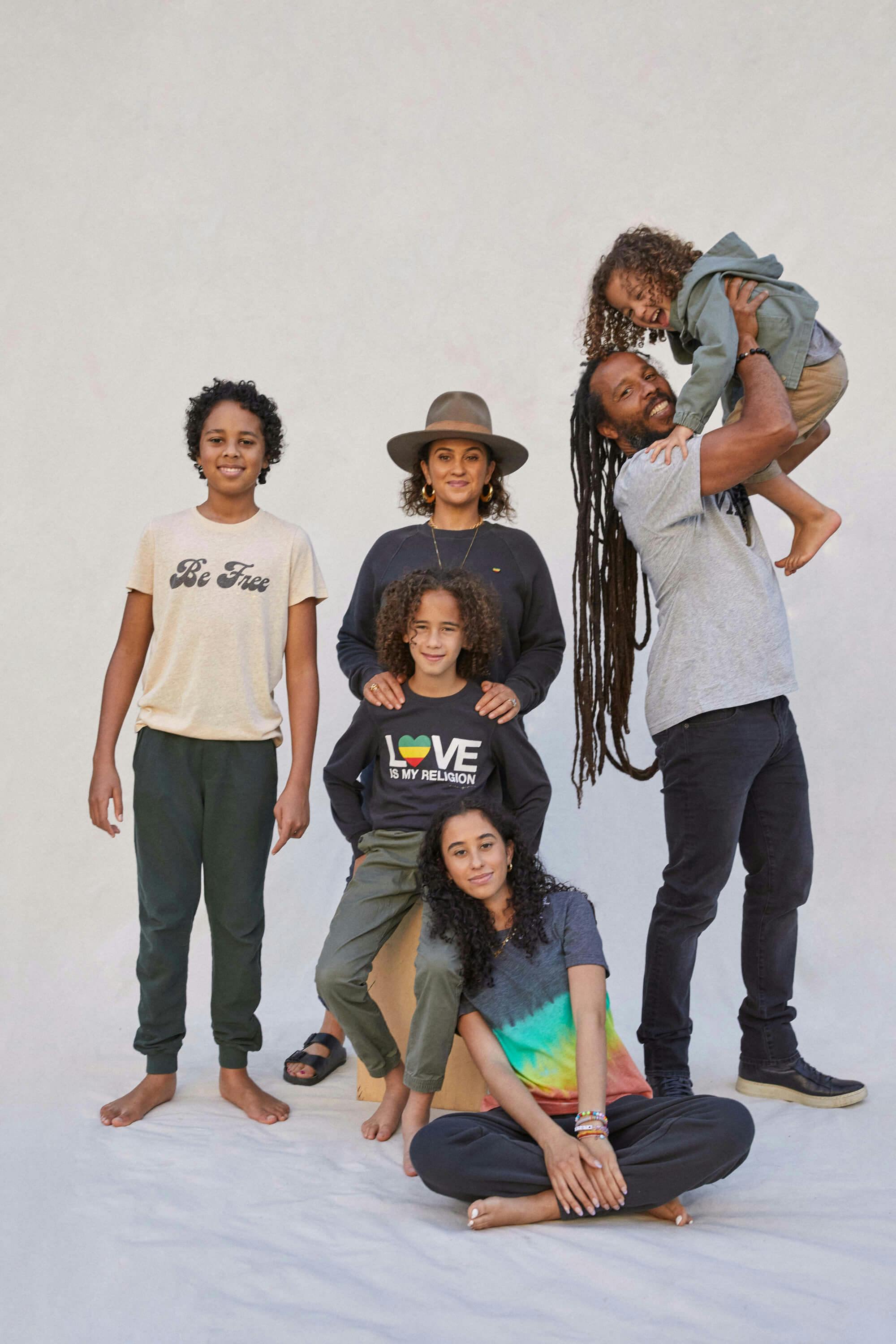 How do you create higher vibrations in your life? 
By keeping my mind open, being loving & helpful to others and trying to be the best human being I can be.
What impact have you seen music make on people's overall wellness or wellbeing? 
We receive testimonies from many of our fans who share how the power of music has made a difference in their lives. We ourselves experience the positivity of music in our daily lives. The most simple impact is something we can all relate to; using music to ease the stresses that living in our modern society can cause us all.
What role does yoga play in your family?
I started exploring yoga at the same time I was exploring spiritually. Yoga is a big part of the holistic approach to our lives, as well as eating right, exercising and doing yoga for both physical and spiritual well-being. Yoga is one of the truths I have found to heal, nourish, and empower my life.
How do you infuse love into your music? How do you infuse music into your love?  
Love is in me, and it comes out in my music because the music is an extension of me.
What role does music play in your family? 
Music is around our family every day and is an integral part of our lives. For us, music is in everything we do, everything we see, and everything we experience.
What connections do you make between music and spirituality?
Some musical vibrations carry a very strong spiritual and emotional element that can be felt within your spirit, soul, and body. When expressed in a certain way, music itself is a spiritual language that vibrates and speaks to all creation.
How have you seen music impact your community or communities you have encountered?
I have seen music be a way for communities to come together, for communities to express their causes even with one song and use it as motivation and inspiration to create positive change.
Looking back at this past year, what are some moments of pure love that stick out to you?
 Pure love was spending the whole 2020 with my family at home. We learned so much about each other as individuals. As human beings, this time together brought us closer in a way that goes beyond the physical bonds of family.
How do you use your music as a form of expressing your feelings, those both good and/or bad?
Not all songs I sing are public. Some songs are just for me. When I have a certain emotion, I will pick up my guitar and just sing what I'm feeling. It really helps me to deal with whatever may come up and it's not about making music to be released. It is about expressing my state of mind at that time.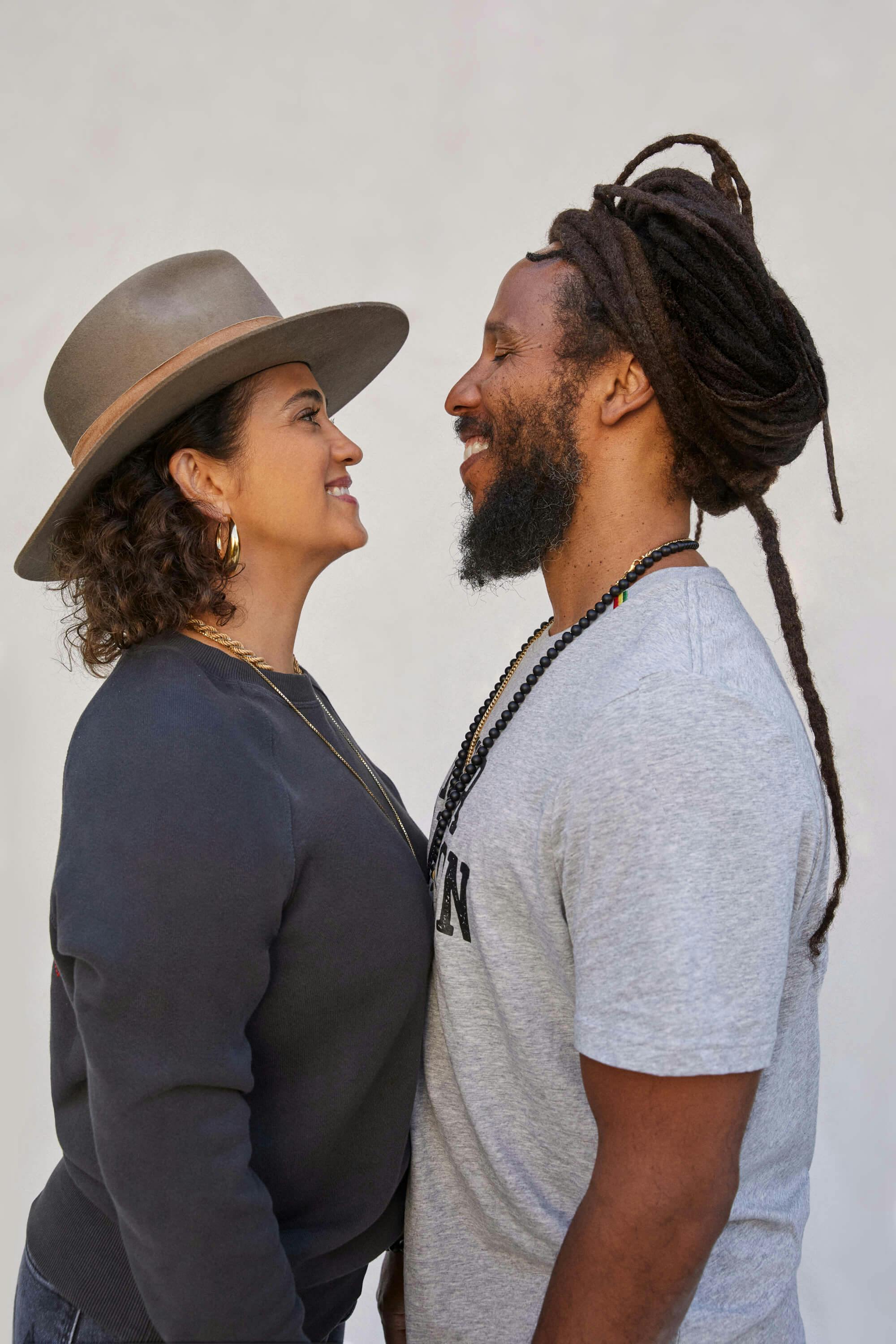 ,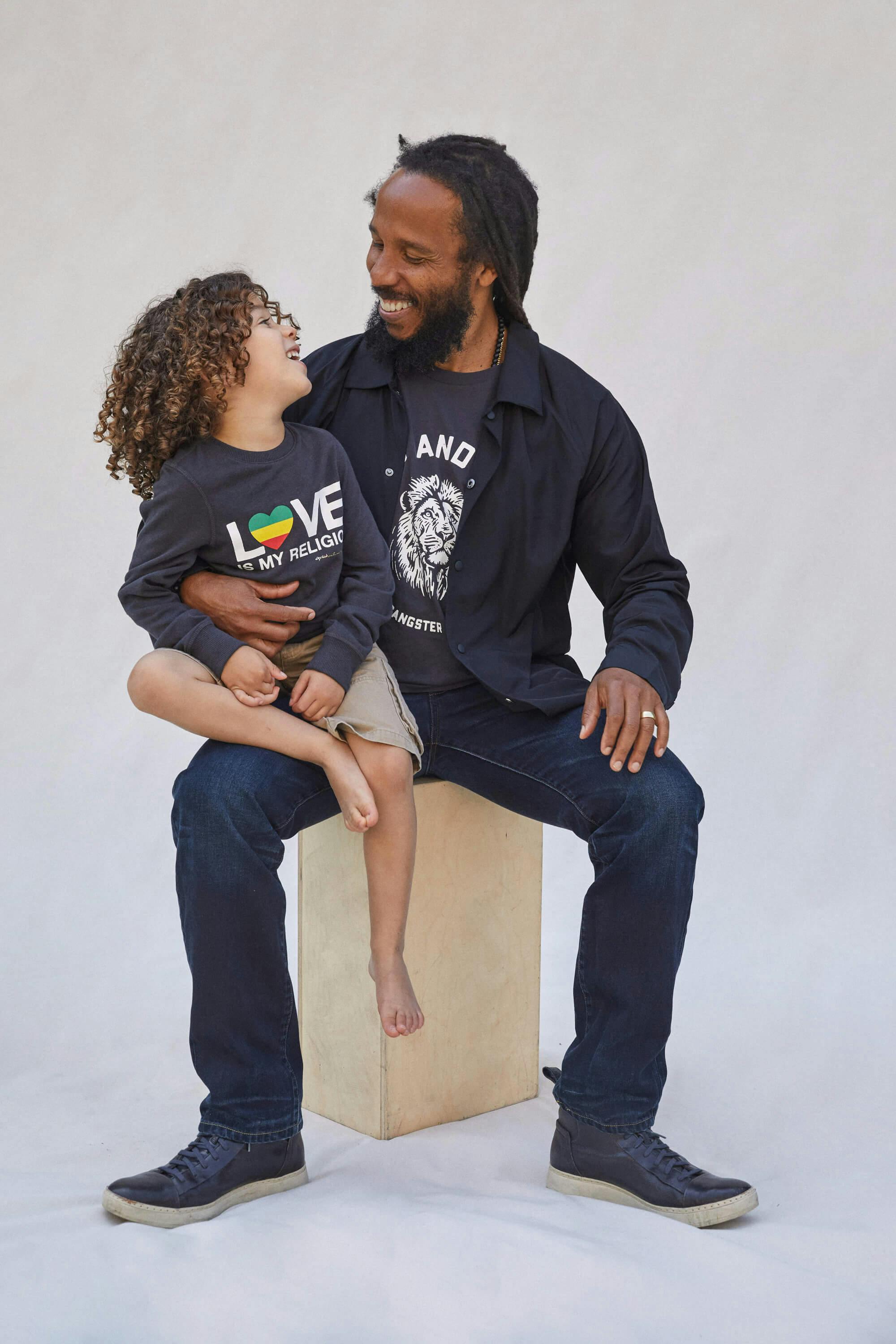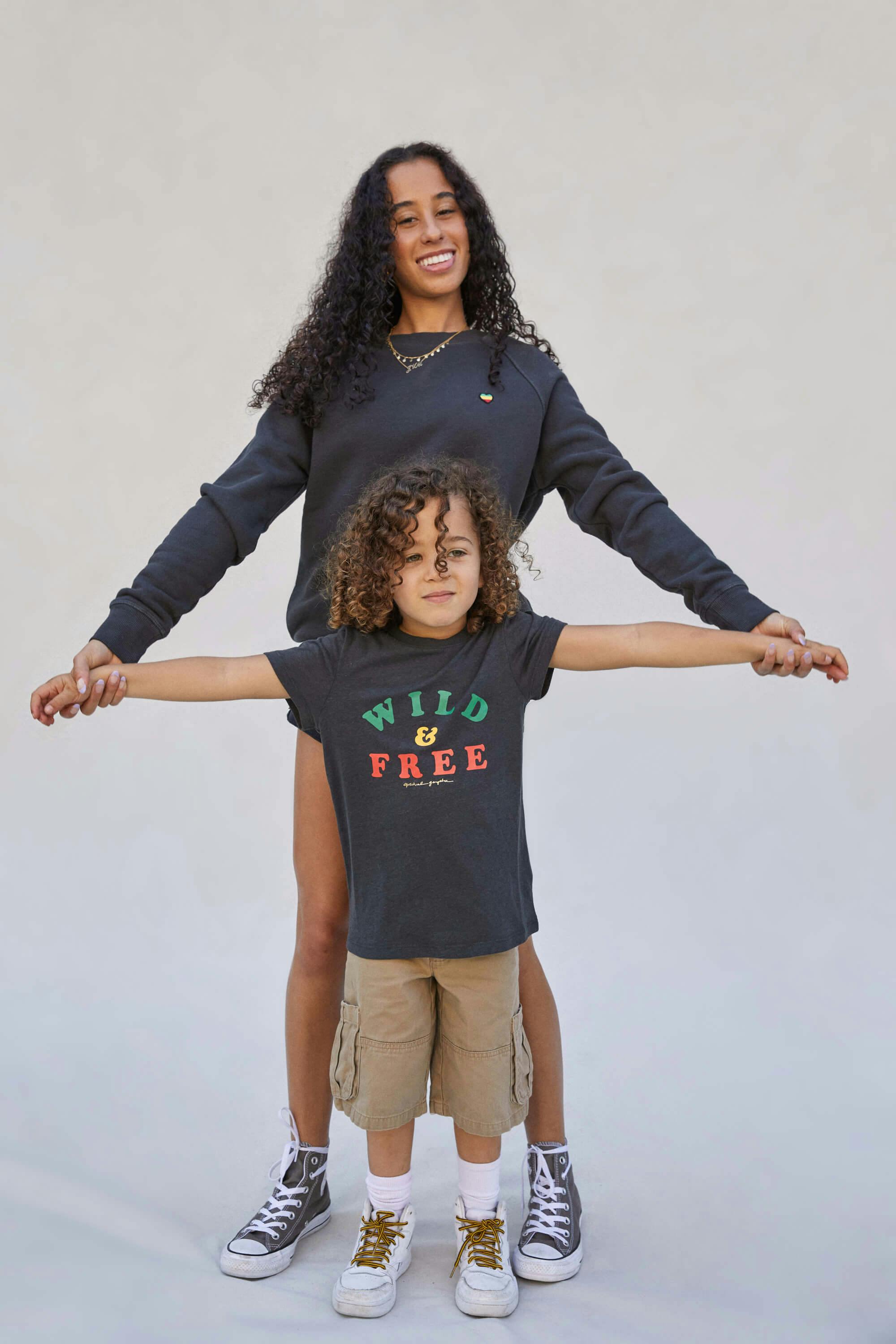 ,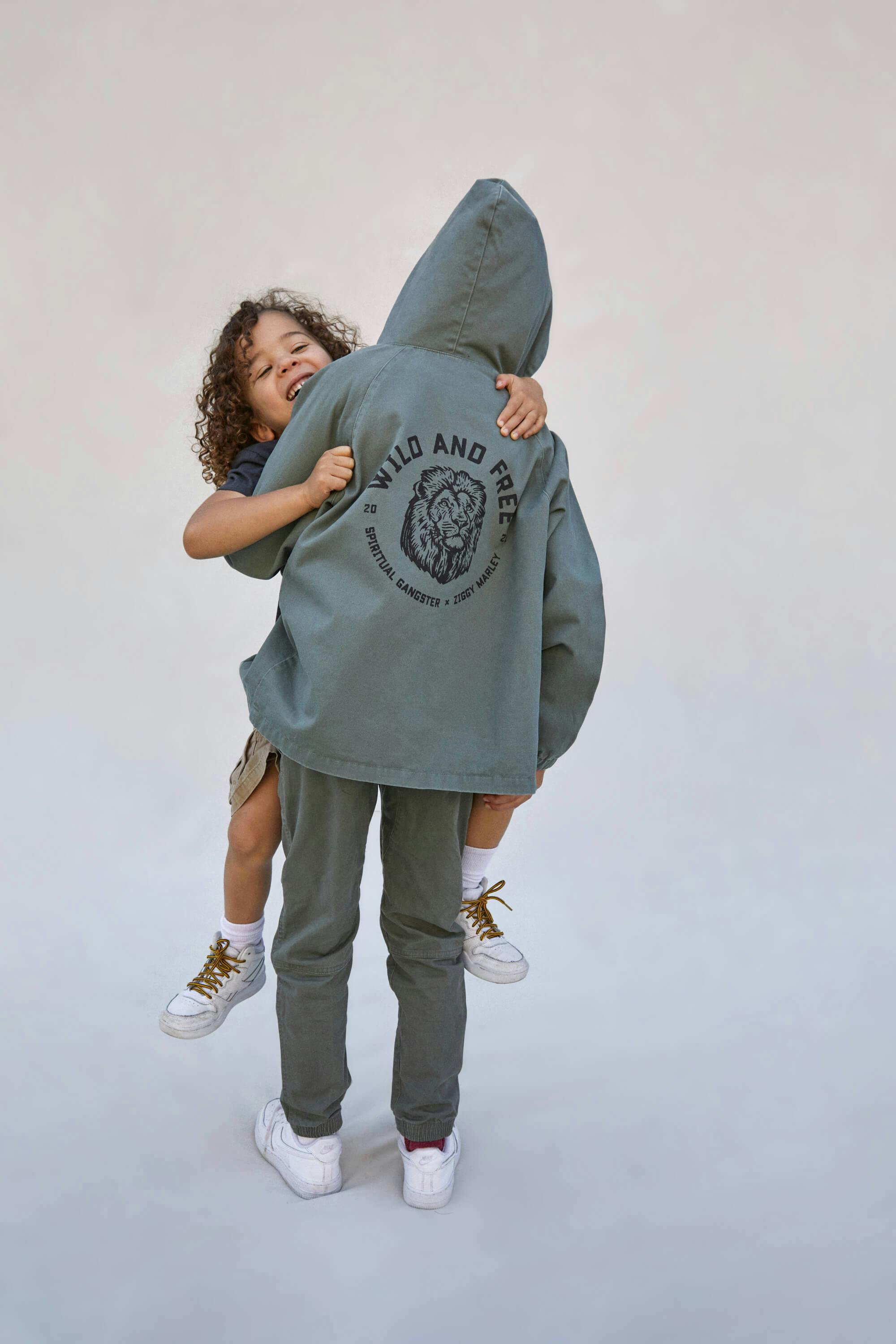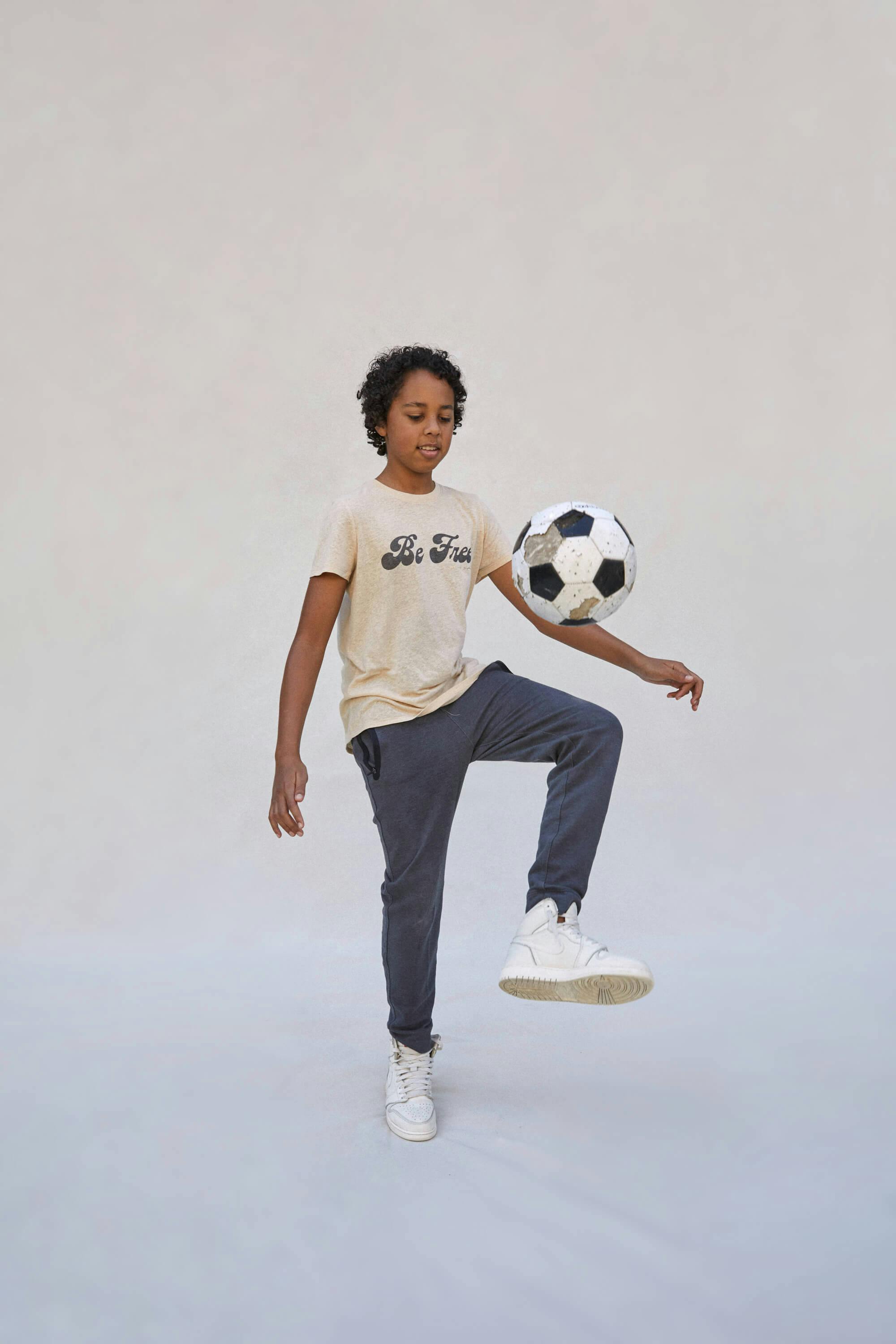 ,