Your Ultimate Palm Springs Guide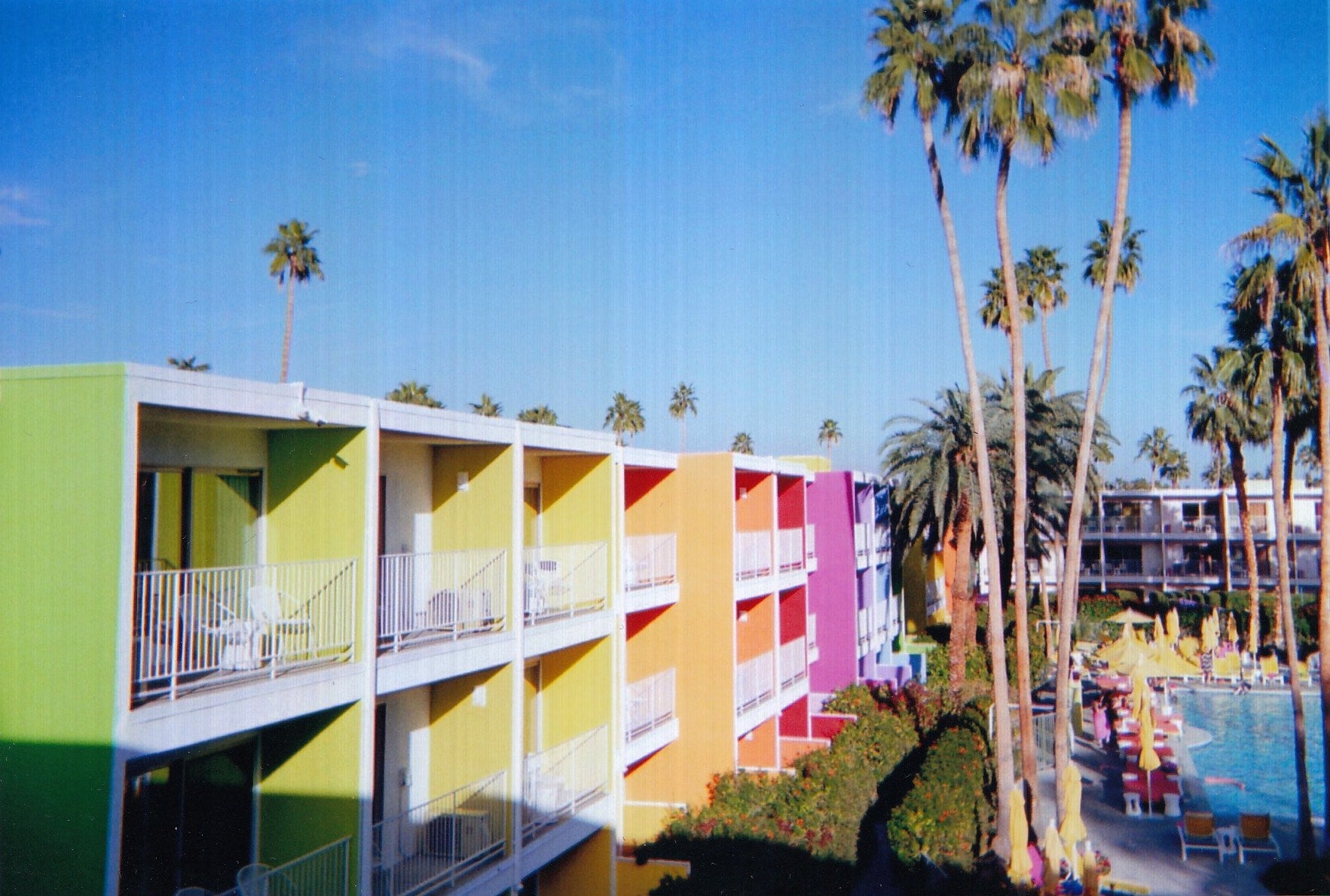 Whether you're heading to Palm Springs to recharge poolside or to catch your favorite musicians at Coachella, this desert oasis has become our go-to for a sunny weekend getaway. Here's your inside scoop on all of our favorite places in Palm Springs.
To Eat + Drink
Don Diego's - Craving fajitas and a margarita? Don Diego's is notorious for serving up the best Mexican food in the desert. Located in Indian Wells, it's the perfect dinner destination for big groups, but be sure to call ahead and reserve a table if you plan on visiting during the weekend. There's no better place to enjoy live music by "Johnny Guitar" while eating chips and guac.
The Barn Kitchen - Located in Sparrows Lodge, The Barn Kitchen is a hidden gem that serves up fresh-from-the-farmers-market sandwiches and salads for lunch, along with family style dinners on Wednesdays and Saturdays. With limited (and highly coveted) seating, reservations are required for lunch and dinner if you're not a hotel guest.
Rooster and the Pig - By far the best Vietnamese food in Palm Springs, this laid-back hole in the wall is known for their panko-crusted chicken stuffed rice balls and pork belly fried rice. Don't be surprised when you're met with a line out the door, but trust us that it's worth the wait.
The Pink Cabana - Located at Sands Hotel & Spa, The Pink Cabana might just be the desert's most Instagrammable spot for brunch, lunch and dinner — and the food definitely lives up to the hype. Try the Naan Tartine and Iced Almond Matcha with Honey.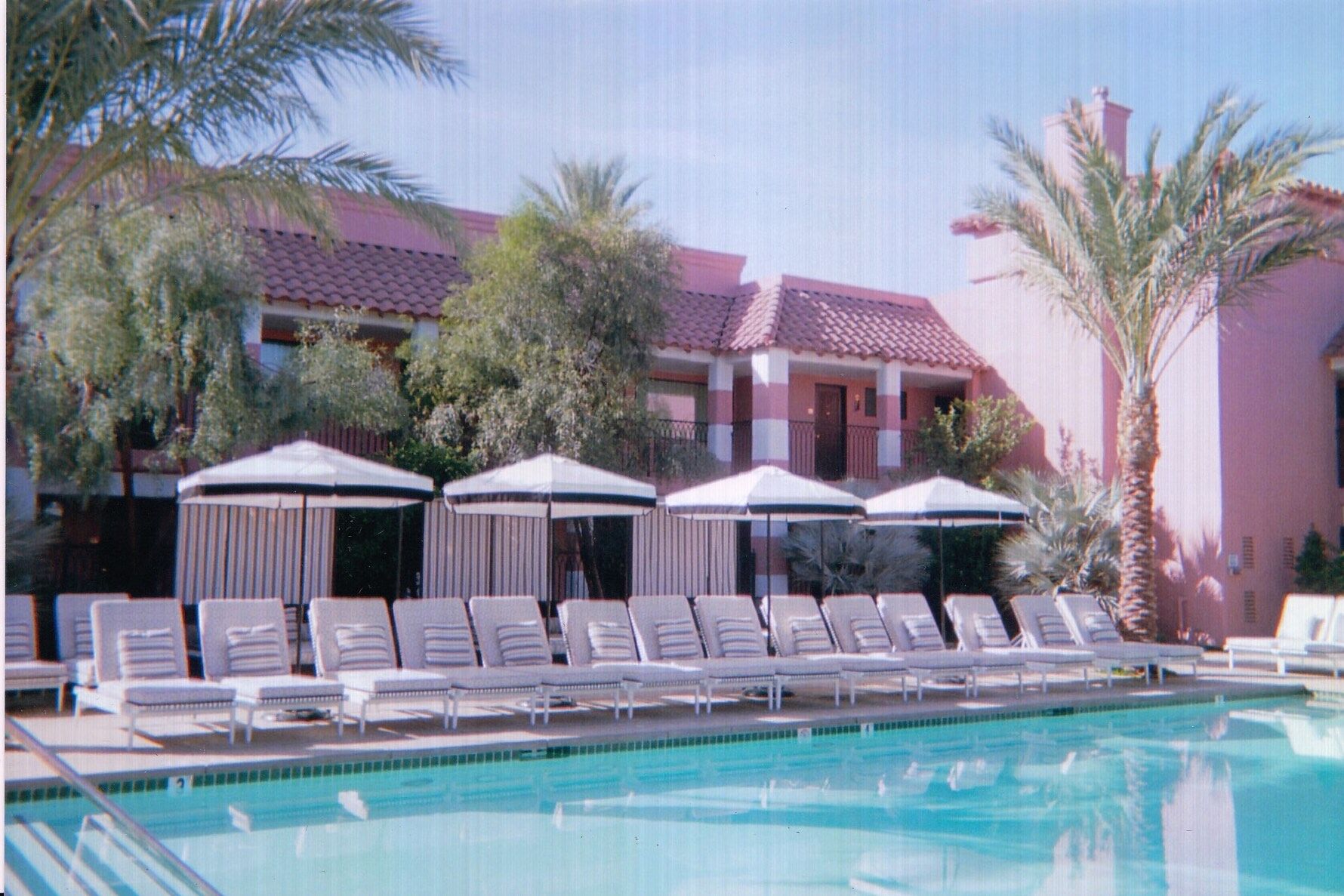 Birba - This casual Italian joint located right next door to Cheeky's is home to the best pizza (and courtyard) in Palm Springs. Birba is a must when you're in the mood to post up and enjoy seasonally inspired pizzas and classic pasta dishes al fresco.
Koffi - A morning must-hit for locals and weekenders alike, Koffi has been voted Coachella Valley's best coffee shop and has now expanded to four locations around Palm Springs. Fuel up with a cold brew and grilled egg sandwich or freshly baked cinnamon roll before exploring the desert.
Raw Remedy Juice Bar - Not a coffee drinker? We've got you covered. Raw Remedy Juice Bar has an extensive menu ranging from fresh pressed juices to vegan burgers and tacos. This organic juice and raw food bar brings craveable healthy options for breakfast and lunch to downtown Palm Springs.
To Do
Aerial Tramway- Take a ten minute journey along the breathtaking cliffs of Chino Canyon. There truly is no better view. Tickets can be purchased online on a first-come, first-serve basis and even if they're grayed out online, you can still purchase a ticket on-site.
Bump and Grind Trail - This four mile hike is no joke. If you're looking to get in a good workout with your friends and family, this is the place. The Bump and Grind Trail has two trails that can be taken depending on the level of intensity you're looking for. Regardless, the view is worth the trek. Pro tip: get an early start on the hike before the sun rises and bring your water bottle.
Desert X (Until April 21) - Back for the second time, Desert X is an installation you don't want to miss. Showcasing 18 artists, various exhibits are located across miles of California's Coachella Valley. Download the free app on your phone to plan your desert art experience.
Two Bunch Palms - The perfect destination for those looking to unwind and recharge, Two Bunch Palms is home to the country's oldest hot mineral spa and outdoor massages you'll dream about long after you leave.
,