MEET OUR MUSE : OLIVIA AARNIO
New Horizons
The Spiritual Gangster Spring 2020 collection is inspired by the adventures and possibilities of the new decade. It is about celebrating the fresh start that comes with a shift in consciousness, all through the lens of gratitude. Soft pastels, dreamy tie dyes, and tropical prints embody the ethos of this sweet beginning, where you are free to create your own reality. 
The idea of transitions was also an integral theme of our Spring Collection. Featuring easy jumpsuits and dresses, perfect for transitioning into warm weather. Fun and vibrant prints and patterns harness the feeling of joy that comes with surrendering to the universe and allowing life to unfold in all its magic. Ethereal tie dye prints are a reflection of the dance between the modern world and mother nature, and graphic tees remind us of the power of being fully present in the moment.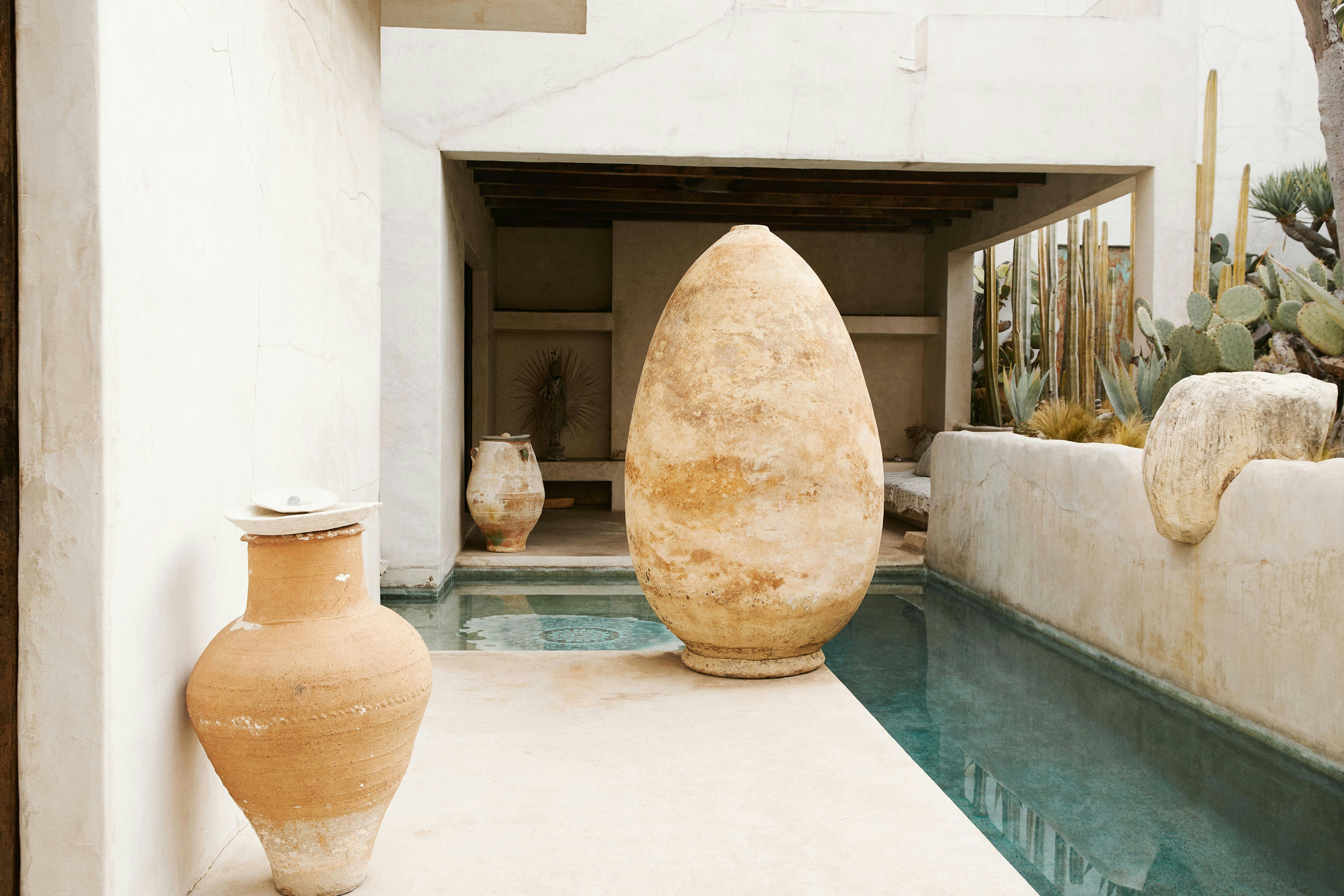 ,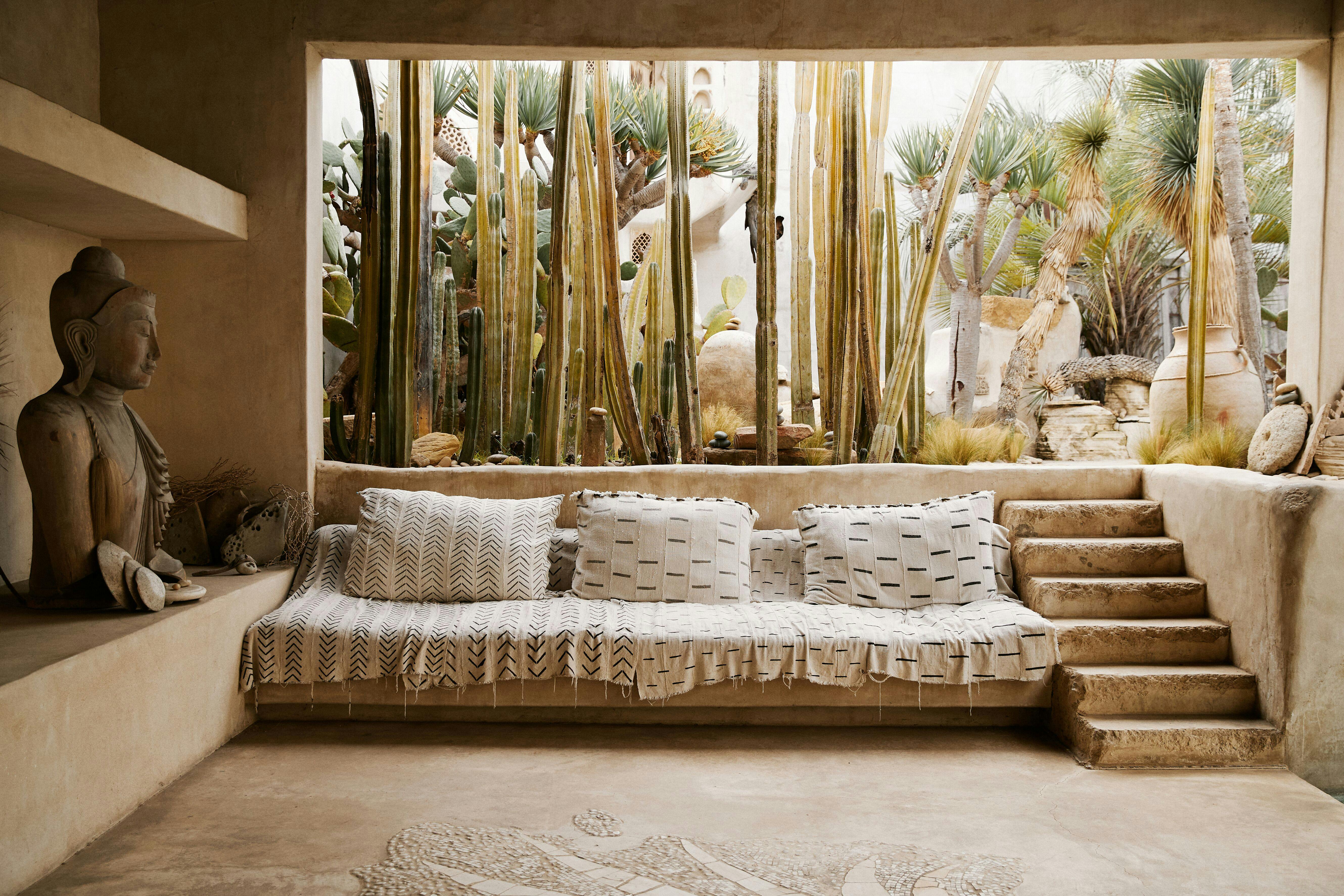 Shot in a Venice oasis, the Spring 2020 collection reminds us of all the adventures that are unfolding. We must only trust and surrender, and allow love to be our guide.
Our Spring muse is Finnish model Olivia Aarnio. Explore more about Olivia and a behind the scenes look at our latest collection.  
Where are you from?
I'm from Finland. Grew up in a small town called Siuntio :)
What moves you?
I've always loved to move. I have a lot of energy so moving for me is a must. When I was younger I spent everyday outside playing soccer, climbing, being a ninja, running around in the forests.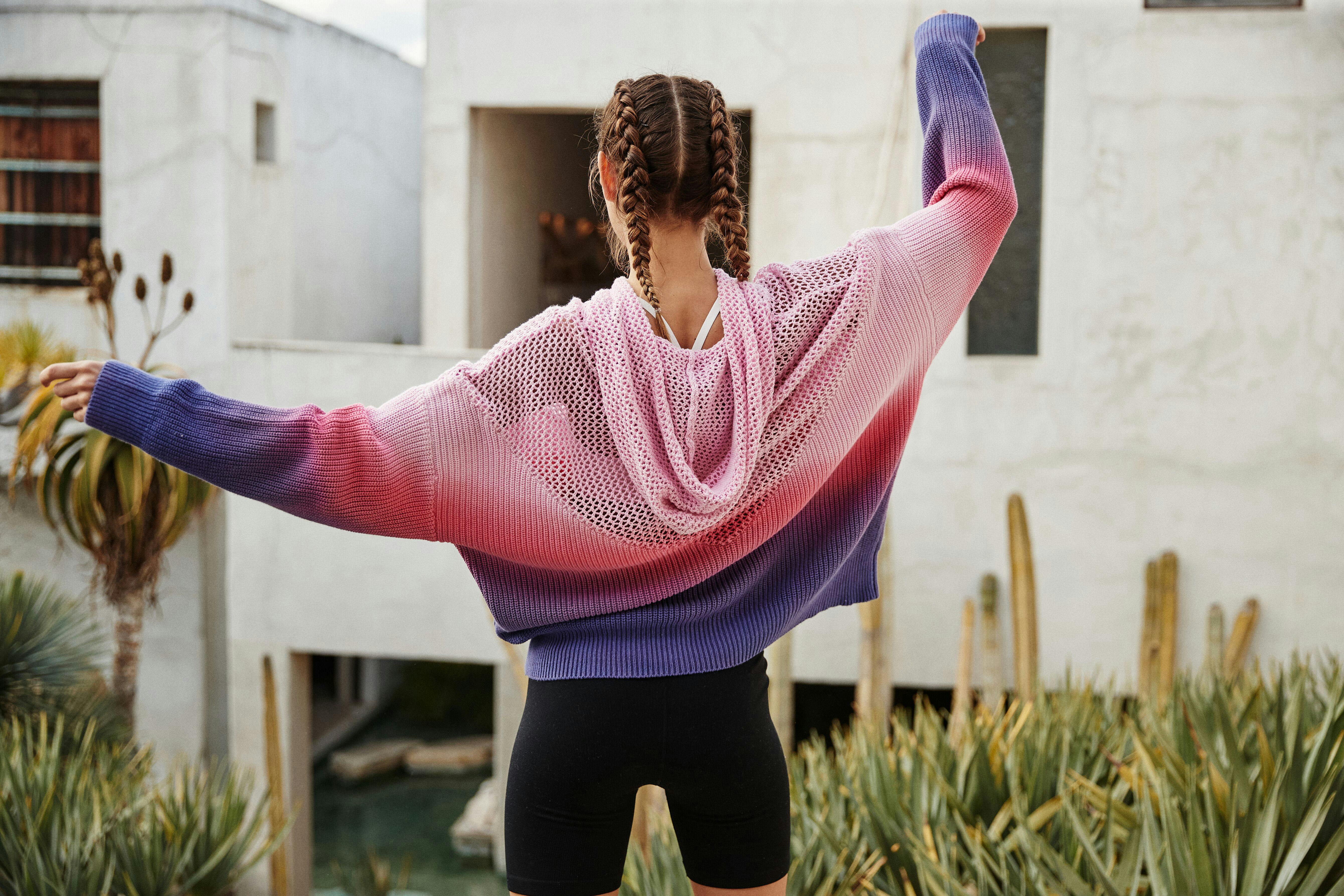 ,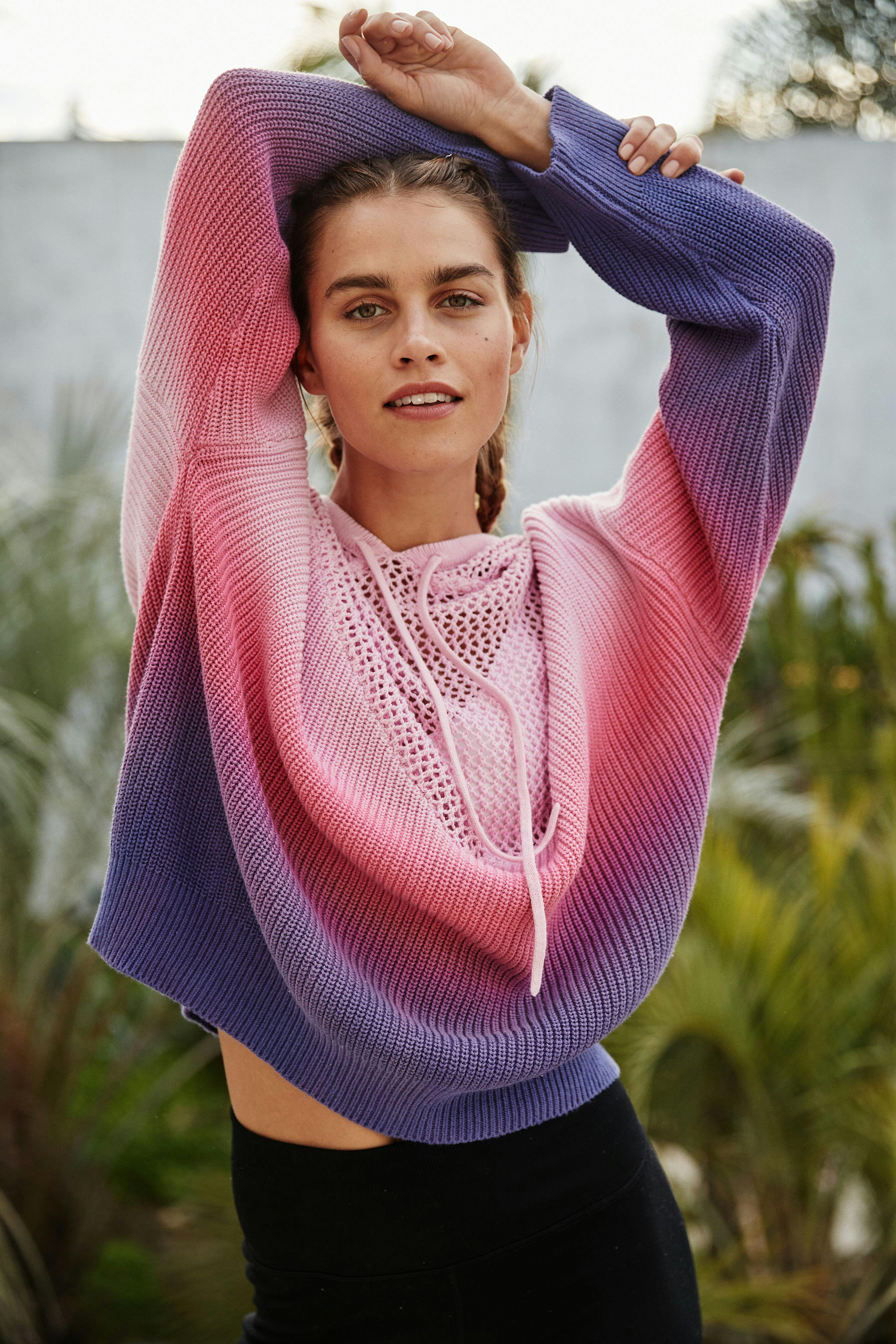 What is your favorite way to use your breath?
To get my thoughts all in one place or to relax, I take deep breaths and hold my palm against my chest, feeling my gentle heart beat. It calms me down.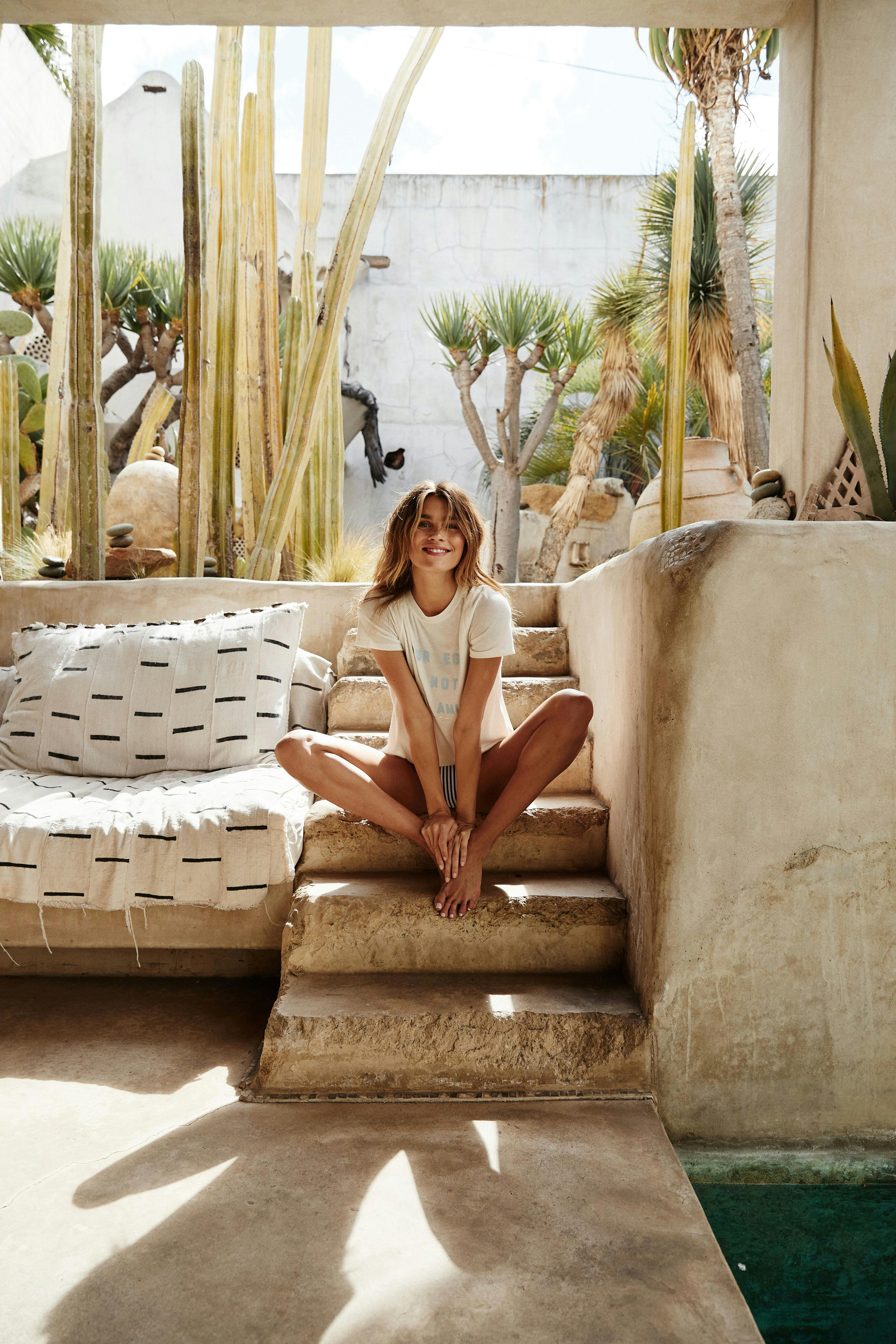 ,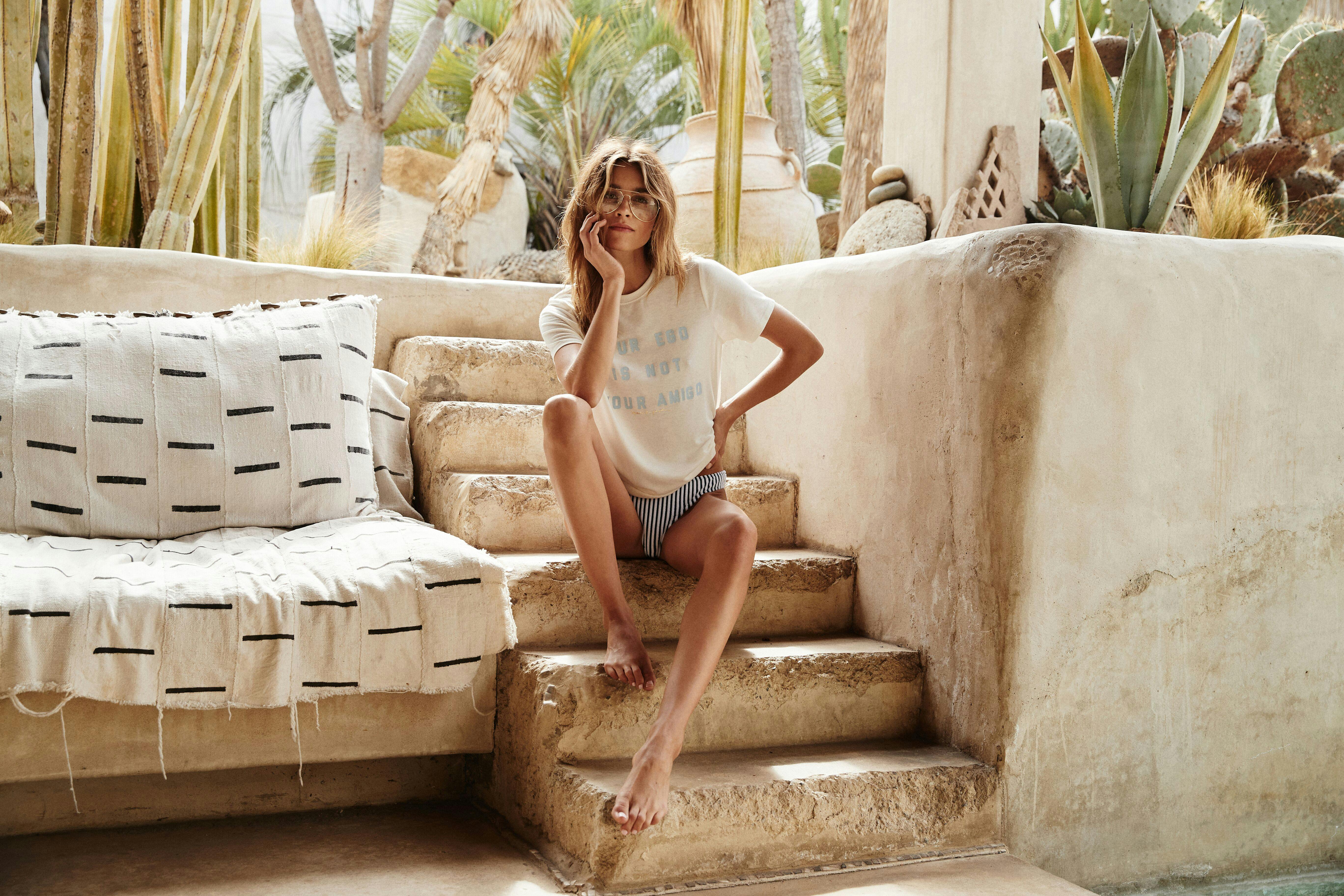 What is your favorite workout? 
I like boxing and hot yoga. But my personal trainer Saga has definitely the best workouts at the gym.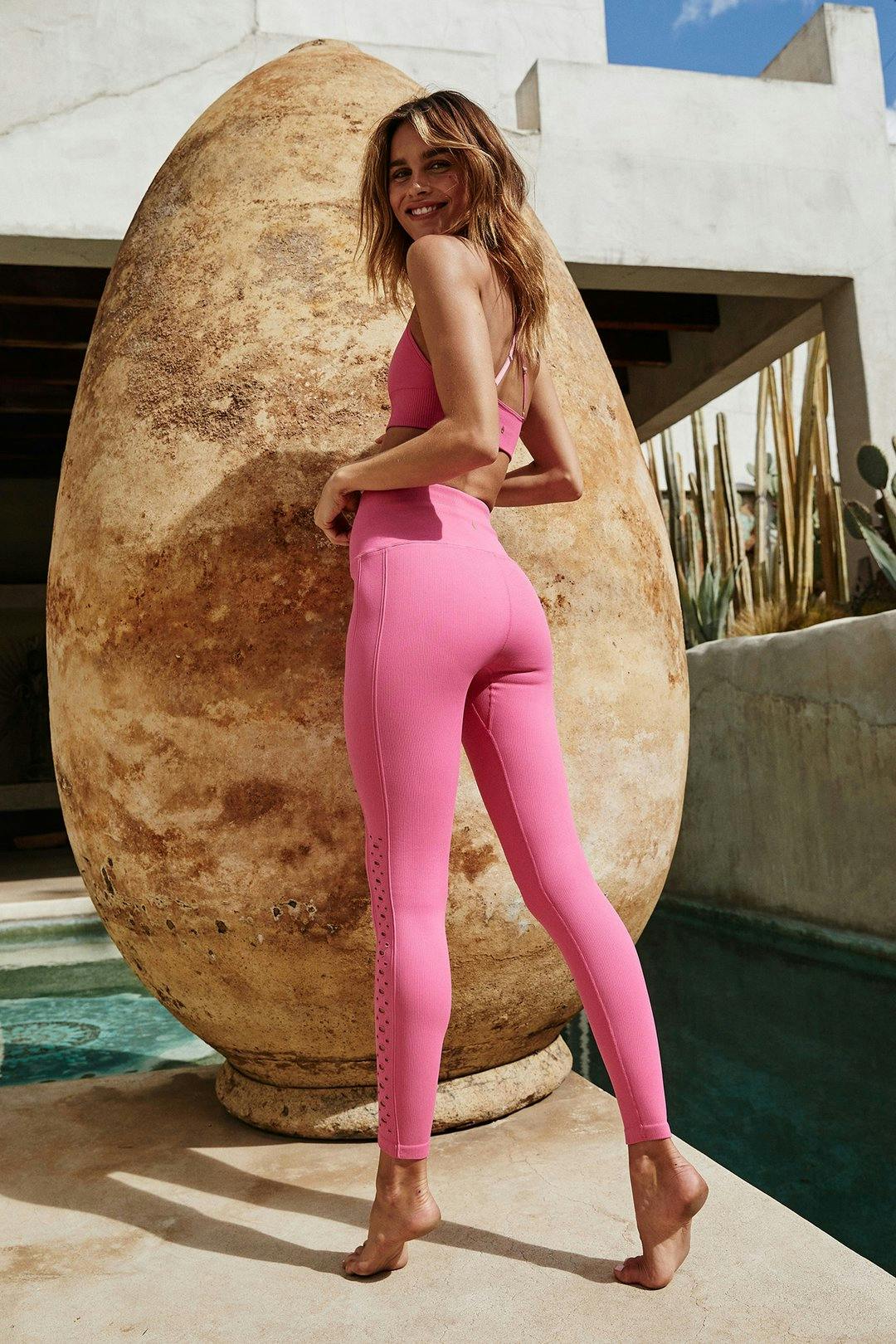 ,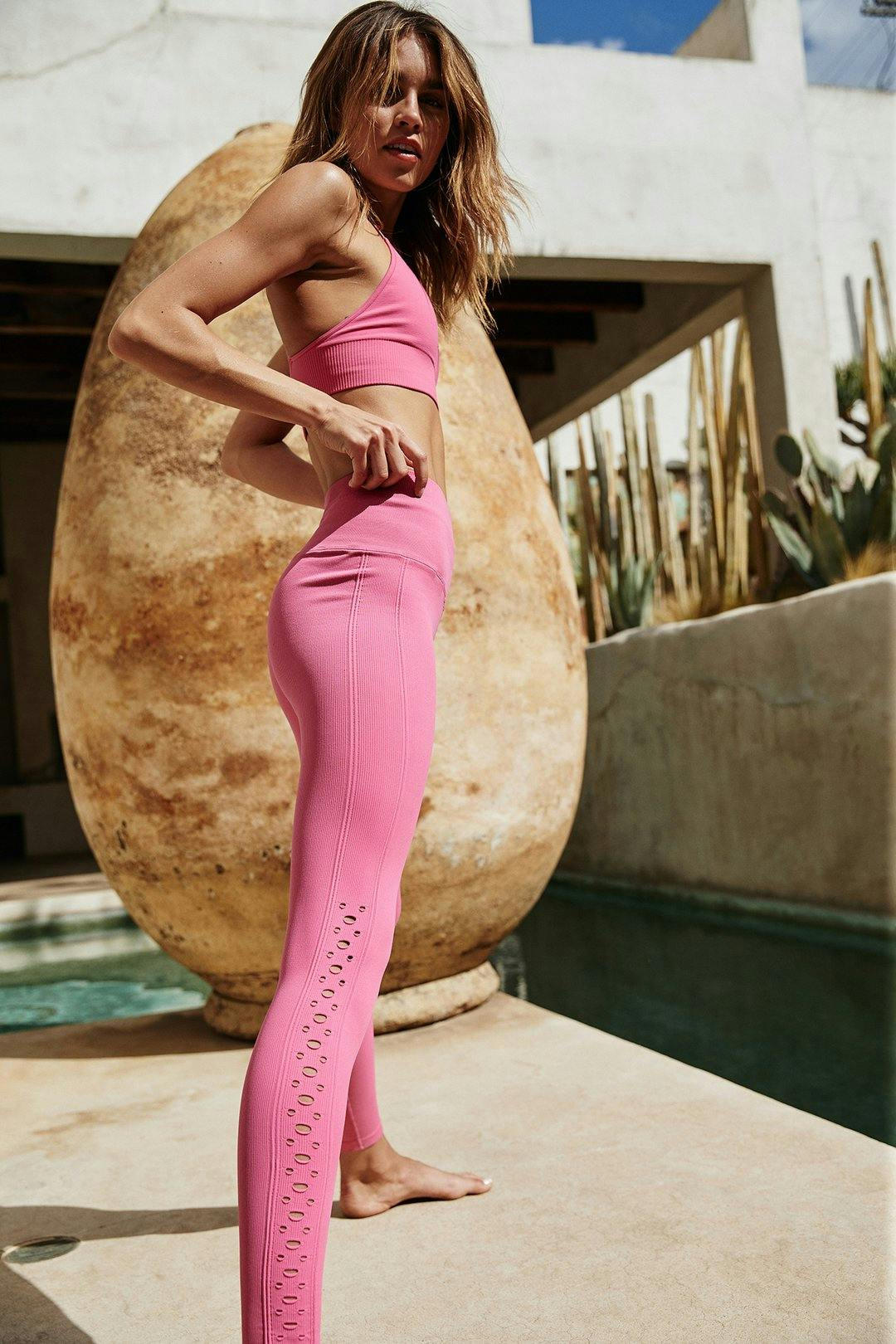 Favorite morning routine?
I don't really have a morning routine, it changes everyday but I always get my morning coffee.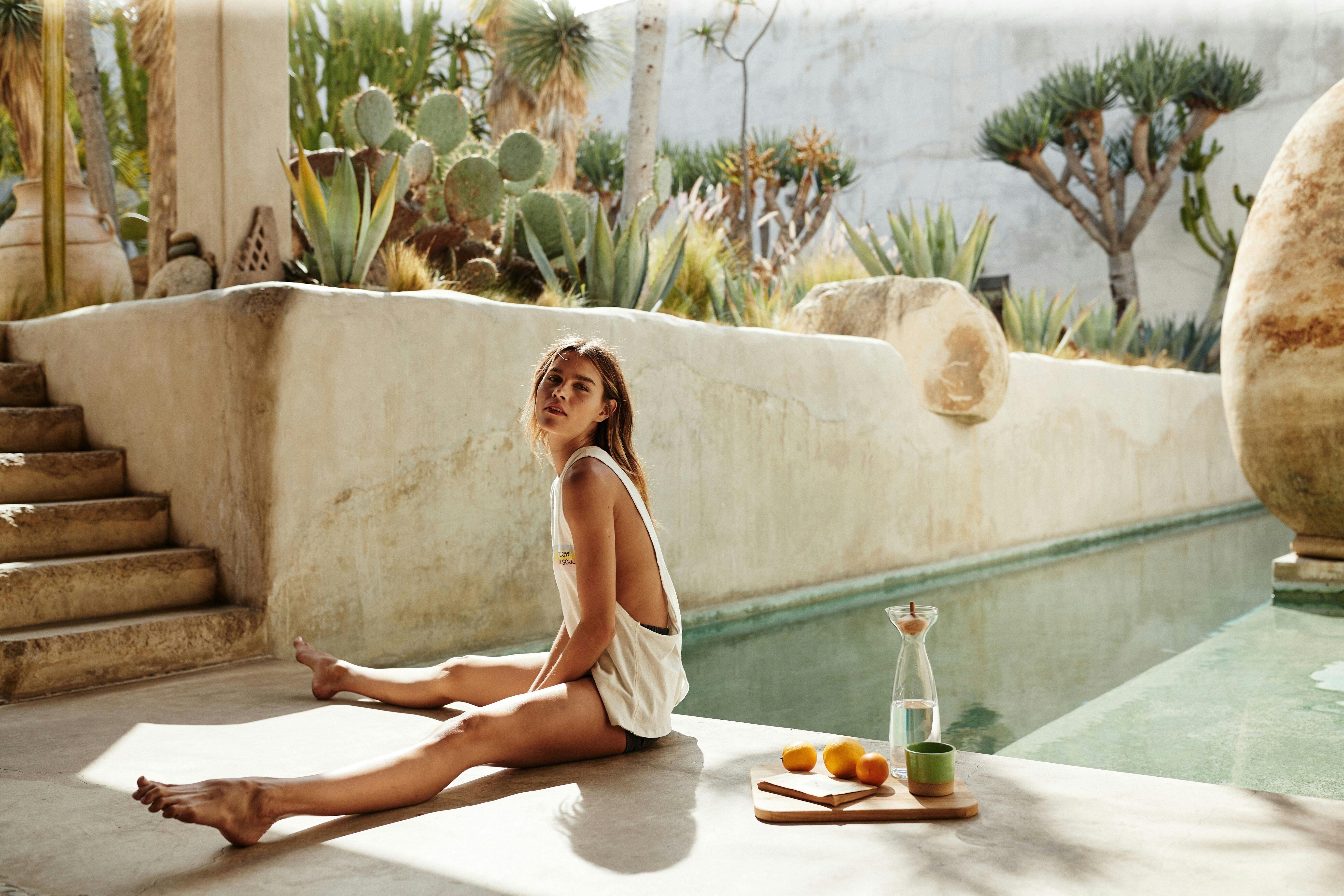 ,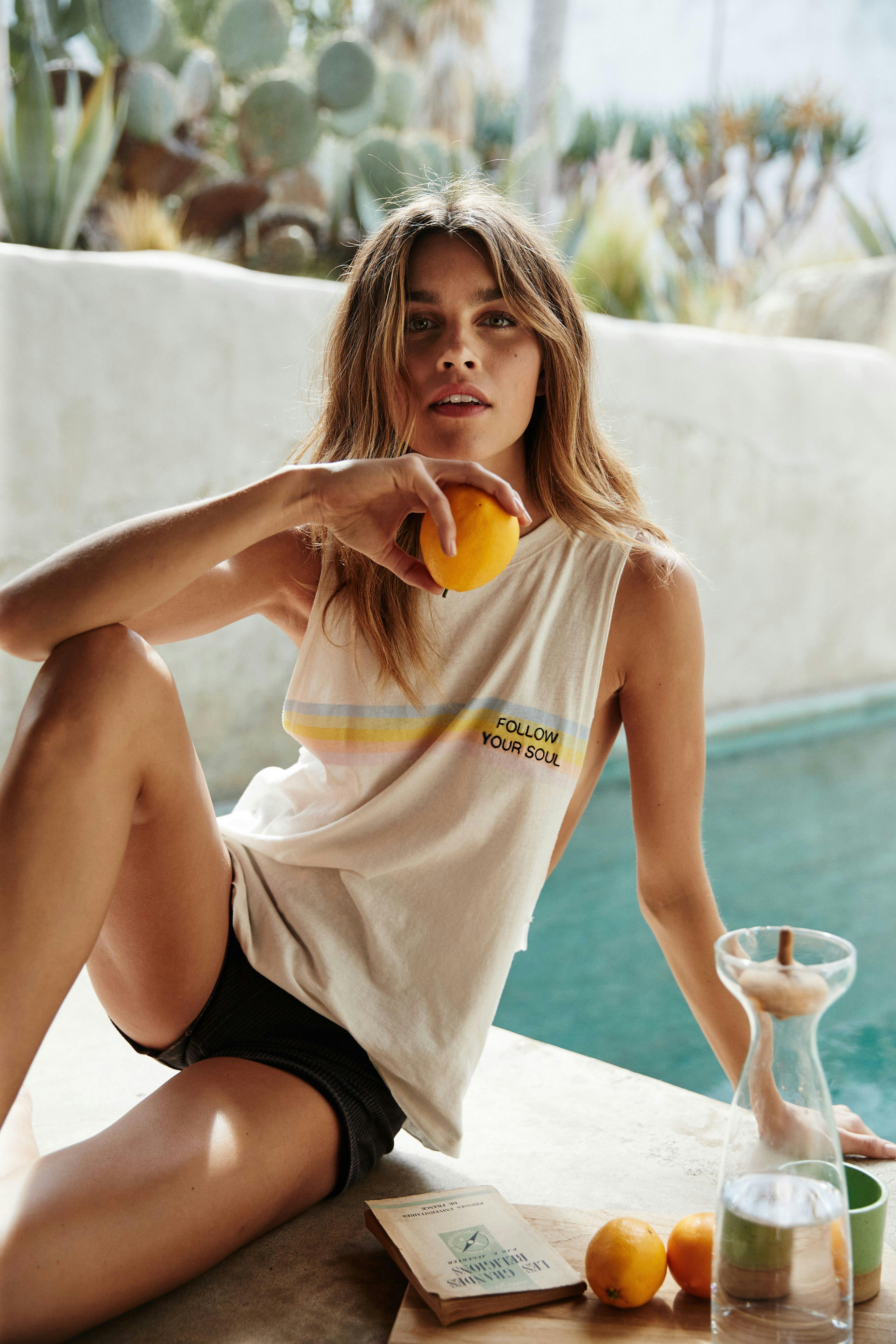 Next place you'd like to visit?
I really want to go to Tokyo and Cape Town.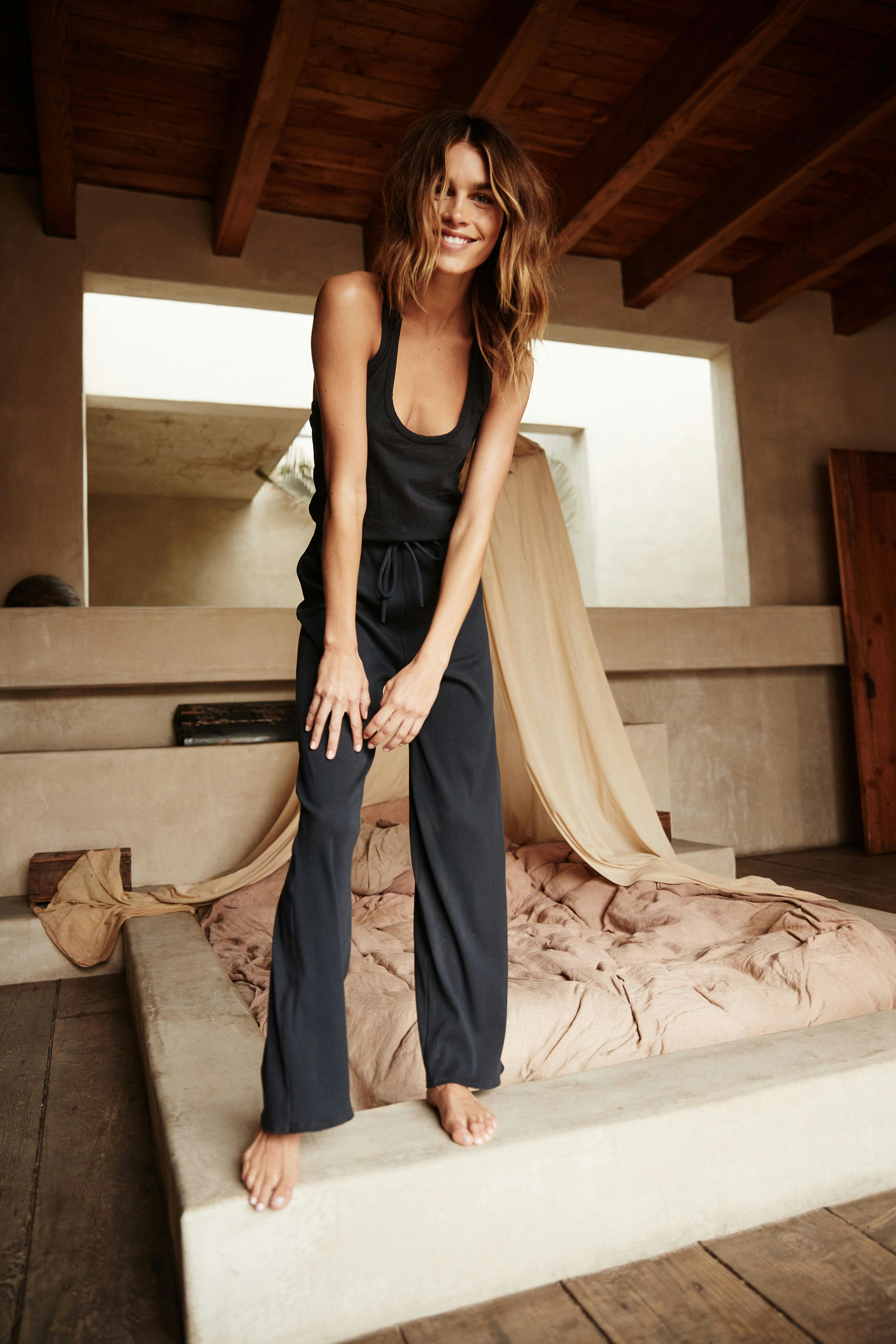 ,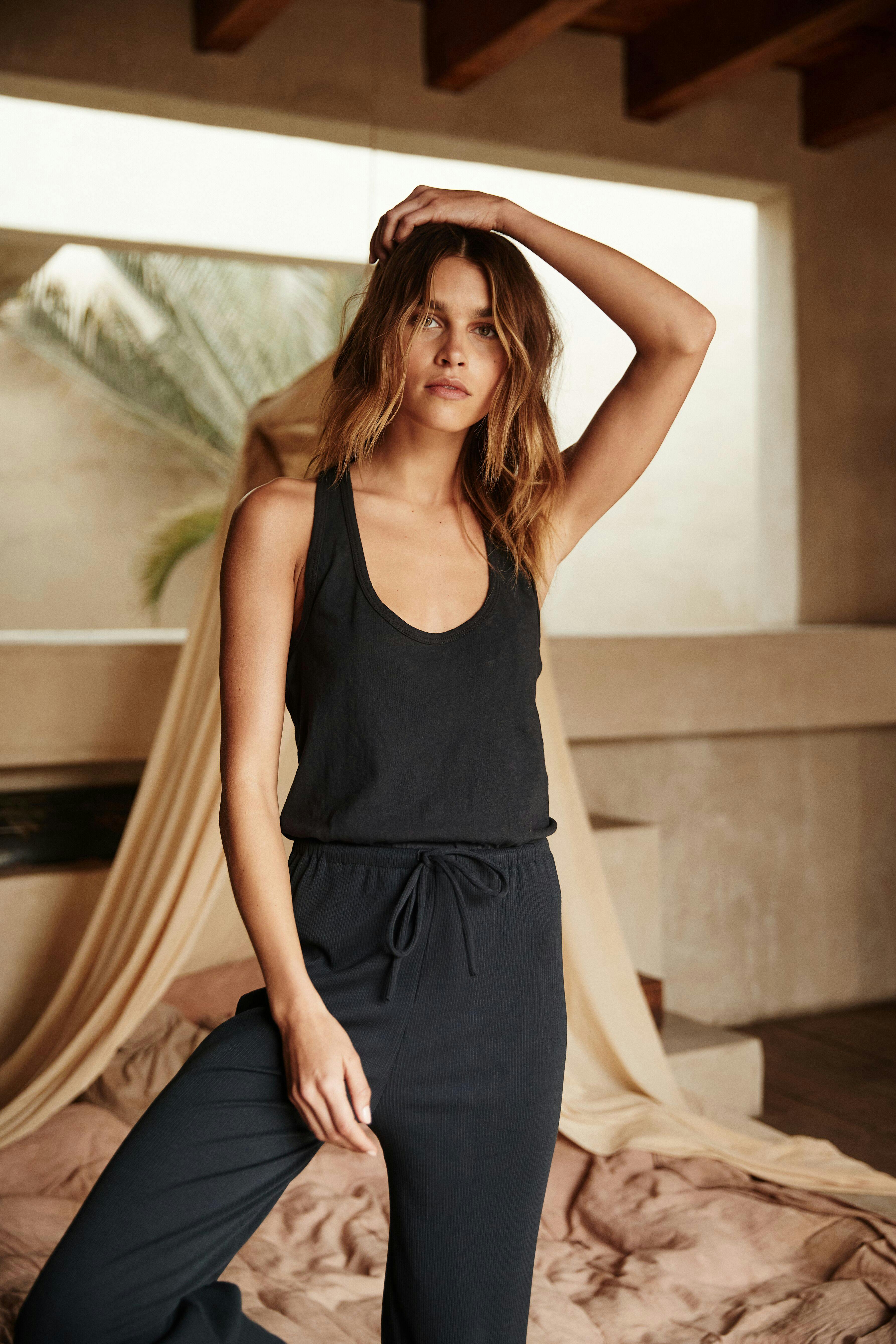 How can you live with more peace today?
I've realized that I need to know my limits. Not get too caught up in work, remember to spend time with your friends and family and just take a break every once in a while. Also to live more in the present!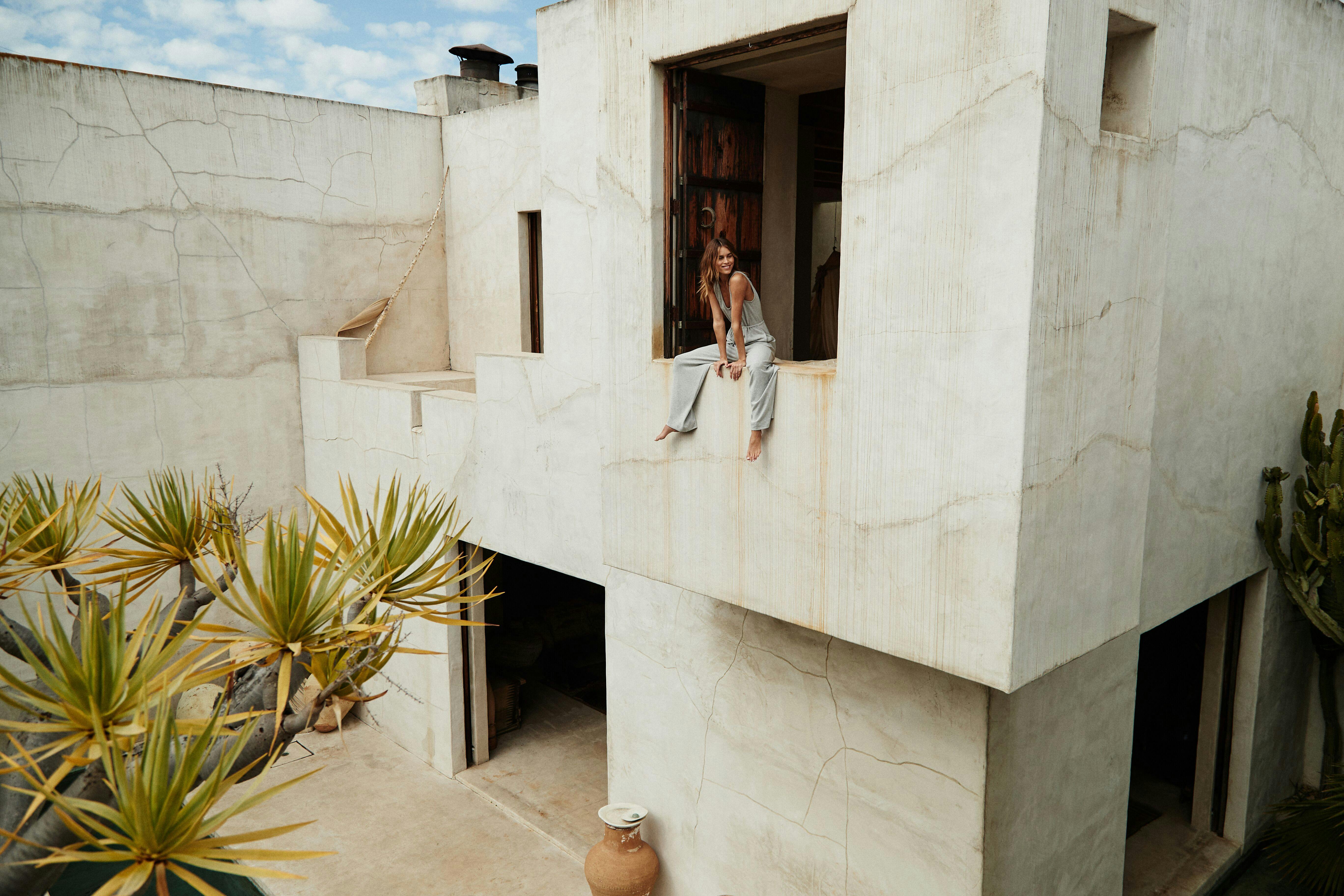 ,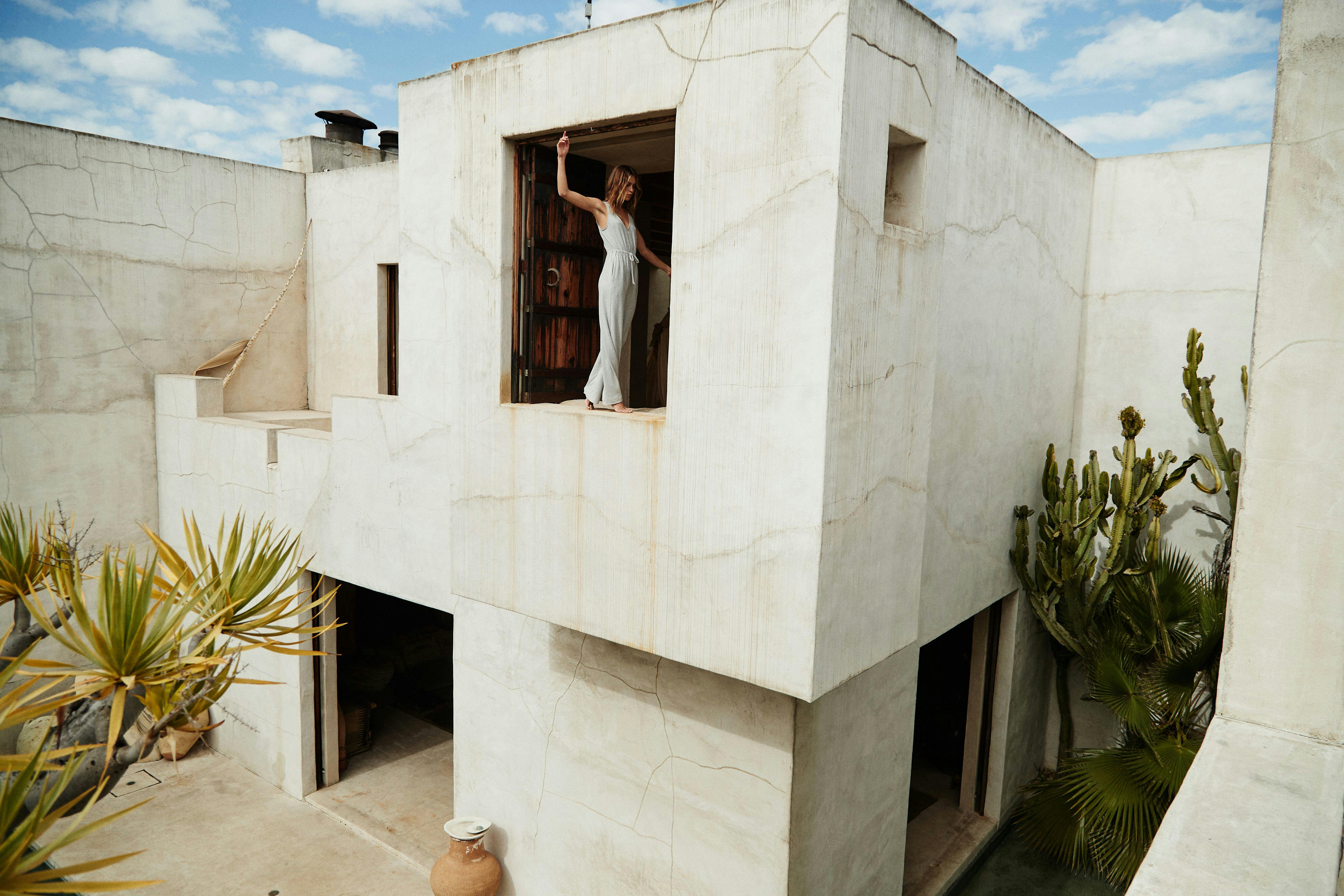 Explore the full collection here