June 2018 Horoscopes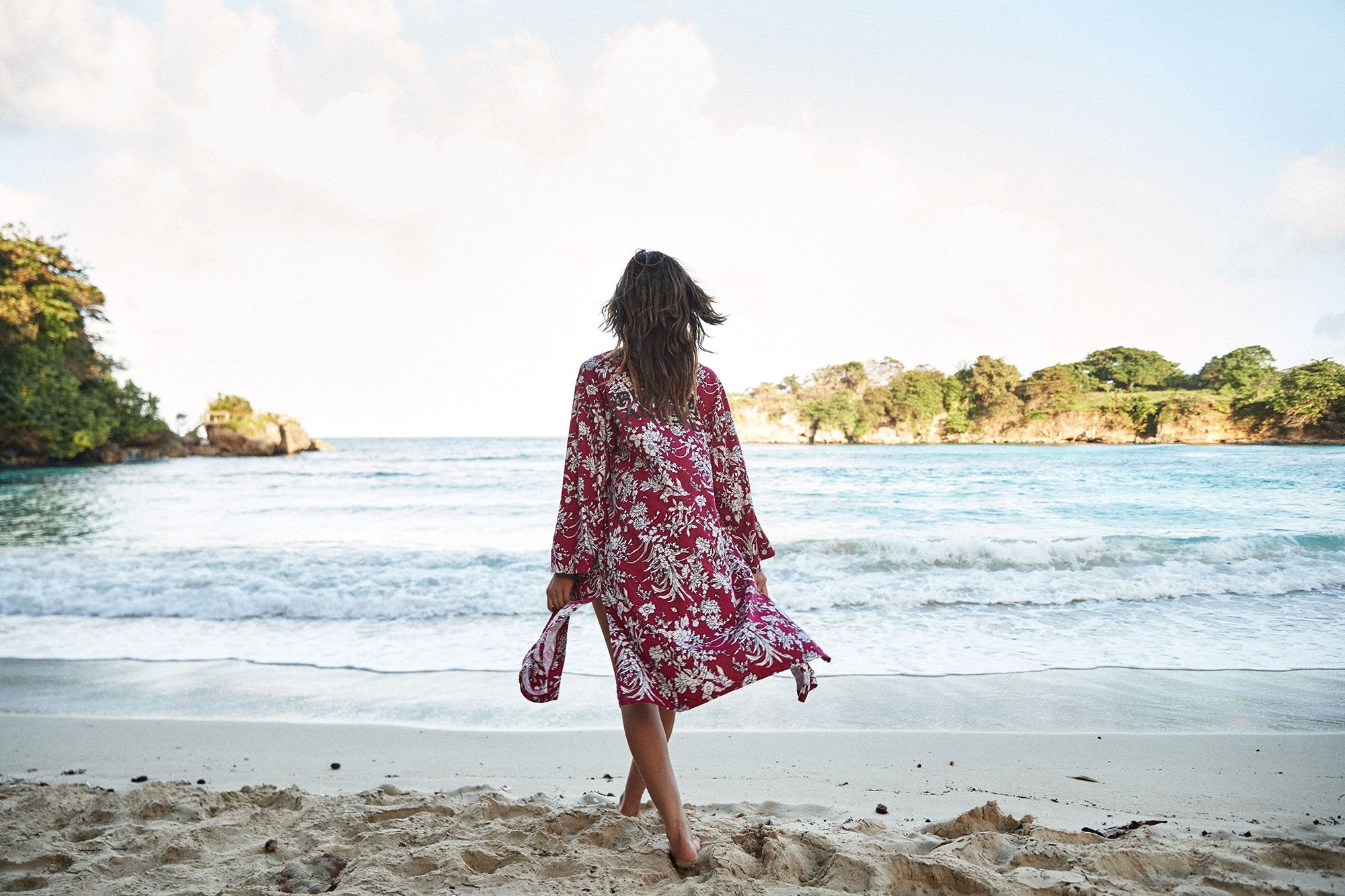 With the day and night sides of your Horoscope pretty much in balance and with the 10th (career) and 4 Houses (home & family) both very strong, your challenge will be to balance a successful career with a happy and harmonious family life. You need to find success while maintaining your emotional harmony and wellness. Not so easy to do. There are no rules about this. Everyone finds their own way. Sometimes you will lean one way and sometimes the other. Retrograde activity increases this month. By the end of the month 50% of the planets will be in retrograde motion - near the maximum for the year. So, the pace of life slows down. For an Aries the need is to learn patience. You like everything in a hurry, but that's not the situation right now. There is something wonderful about many retrogrades - once you get over the impatience. It creates space - a pause - an opportunity to sit back and reflect. The good news here is that love and finances are moving forward. The 1st and the 2nd are exceptionally good financial and love days (but love and finance will be good up to the 14th.) Health needs more watching this month but especially after the 21st. Give more attention to the arms and shoulders until the 12th, to the diet from the 12th to the 29th, and to the heart from the 29th onwards. Finances are bit more challenging after the 14th - you just need to work harder to attain your goals. Love too seems challenging as you and the beloved seem "far apart" - you're seeing things from opposite perspectives. These are short term problems.
Your love life was complicated by the retrogrades of the two planets involved in love – Pluto and Jupiter. Now Uranus in your sign further complicates things. You have strong urges for personal freedom and while this is good it is not that good for love. The current love could see you as too rebellious - uncooperative. Those involved romantically with Taurus need to give them a lot of space - as much as possible. This is not a time for making important love decisions one way or another. Singles are leading exciting lives these days, but marriage is probably not advisable. The opportunity for marriage is there, but better to wait. Uranus' move into your sign last month is wonderful for the career. Very happy career opportunities are coming to you. People see you as successful. You dress this way too. Balancing home and career seems the main challenge this month (and for the next few months as well). Though retrograde activity is much increased this month your finances don't seem affected. You're still in the midst of a yearly financial peak until the 21st. Your Financial Planet, Mercury, is speeding through the heavens showing rapid financial progress and confidence. There is good family support until the 29th. The 1st, 2nd, 19th and 20th are super financial days. Mars in your 10th House since May 16 shows that you are working hard on the career. It also shows that you can advance the career by getting involved in charities and causes (these are good in their own right, but the career benefit is a nice side benefit).
Gemini

Gemini. A happy and prosperous month Gemini. Enjoy. You are still, like last month, in a period of maximum independence. It's nice to have friends and a social life, but you're not in need of them. You have the power to go your own way, to have things your way, to create the conditions of your happiness. Happiness is your personal responsibility. If conditions irk you, make the changes that need to be made. Later on, when the planets shift to the West, it will be more difficult to do. Self-esteem and self-confidence are at the max right now. Mercury, the Lord of your Horoscope is moving with alacrity these days. You cover a lot of territory. The mental faculties - always good – are even better until the 21st. Students, teachers and writers should do well. Your money house is powerful this month - as strong as it will be for the year. On the 21st you enter a yearly financial peak - but prosperity will be strong from the 12th onwards. Career is also very strong these days. Your Career Planet, Neptune, is receiving fabulous aspects. So very positive career developments are happening. The only problem is Neptune's retrograde on the 18th. This can cause success by delayed action - but it will happen. Job opportunities are also good - but these things need more study. Your love planet is still retrograde and you're in a "me" kind of month, so love is slower than usual. It's there for you - especially from the 12th to the 29th - but slow going.
A great month ahead. You're feeling better than you have in a while. Compared to a few months ago, health is robust - excellent. Personal independence hasn't been strong this year - this is not an especially independent kind of year - but right now you're in your maximum period of independence. Everything is relative. So, make whatever changes that need to be made now. Next month is also good. Later on, it will be more difficult. Your main challenge this month is balancing your personal interests and desires with those of the beloved and your social circle. The beloved pulls you one way, your personal desires pull you in the opposite direction. Now you will lean one way and now another. There are no rules to this. Everyone finds their own way. High energy, good looks, and vivacious personality are a big help in love, but they are not everything - as you will learn this month. The month ahead is prosperous too. The Sun (your Financial Planet) will move into your sign on the 21st bringing financial windfalls and opportunity. Money chases you, not the other way around. People see you as affluent. - prosperous - you have this kind of image. Until the 21st intuition is very important in finance. Finances will be OK before the 21st, but they soar afterwards. Foreign lands are calling to you, but best to avoid foreign travel unless you must. The planets involved with this are retrograde. College level students should avoid major educational decisions too - get more facts. Don't rush into anything.
Leo

There are many positive things happening in your love life, but you need to avoid the temptation of entering into power struggles with the beloved. If you can do that, the love life will go well. Venus moves into your sign on the 14th giving grace, beauty and a sense of style to the image. The physical appearance is enhanced. Your love planet, Uranus, is in your 10th House of career for the next few months. This shows an allurement to successful and powerful people. Mars in your 7th House shows an allurement for foreigners, professors and religious people - mentor types. The month ahead is also very prosperous - and you haven't yet reached your peak! Your Financial Planet, Mercury, is moving very fast this month. You cover a lot of financial territory and make fast progress. Retrograde activity is strong this month but love and finance don't seem affected. On the 29th Mercury enters your sign bringing financial windfalls and opportunity - effortless. There are 3 long term planets in stressful alignment with you, but most of the planets are helping you – health should be good. You can enhance it further through back and knee massage. Your Health Planet, Saturn, is retrograde so avoid making major changes to the health regime. Study things further. The same is true with job opportunities. Things are not as they seem. The spiritual life is very strong this month. Neptune, the generic spiritual planet, receives very positive aspects and on the 21st the Sun enters your spiritual 12th House - spiritual breakthroughs are happening.
Virgo. There are a lot of love opportunities for singles this month but the retrograde of the love planet, Neptune, on the 18th, suggests more caution - a wait and see attitude - in love. Enjoy love for what it is but don't try to project too much on it. The 1st and 2nd and the 19th to the 21st are especially strong romantic days. You're still in a yearly career peak until the 21st so much career progress is happening. The speedy movement of your Career Planet, Mercury, is also showing success - rapid progress. Health is greatly improved after the 21st. It is OK even before, but gets even better. Physical exercise seems important health wise. Also, head, face and scalp massage and neck and throat massage. Cranial sacral therapy will also enhance the health. A good month for detox regimes and weight loss programs. Being involved in charities and causes is always good for its own sake, but it also helps the career until the 21st and after 29th. On the 21st as the Sun enters your 11th House career goals - the short-term ones anyway - are more or less achieved and its time to get more social. This is a time for getting more involved with friends, groups and group activities. The 1st and the 2nd are good financial days - there is a nice cosmic payday happening. Overall finances are excellent until the 14th. After the 14th be careful of too much risk taking and impulse spending. You and the beloved don't seem in financial agreement.
Libra

Health needs watching this month - especially after the 21st. As always make sure to get enough and rest, take care of the feet, massage them regularly. Apply spiritual healing methods or see a spiritual type healer. If you watch your energy the month ahead is very successful. Your status in your profession and in the career is elevated. There is a delicate balancing act happening between the home, family and the career. Both areas have strong claims on your attention. It is great to be successful in the career (and its that kind of month) but you also want to be successful at home - also you don't want career success at the expense of your emotional wellness. Social connections - especially friends - are supporting the career after the 21st. There can be travel related to the career as well - foreign travel. Your love planet spends the month in your 5th House. Love doesn't seem serious - and probably you don't want it that way - it's just about fun and games - entertainment. You're allured to the people who can show you a good time. Your love planet will make a rare retrograde on the 26th. So serious love seems on hold these days. There are love affairs - or the opportunity for them - but nothing serious for singles. After the 14th love is complicated as you and the beloved seem very distant. Find the middle ground. Finances are more delicate this month. They will happen but with delays, glitches and challenges. Your Financial Planet is still retrograde and is receiving stressful aspects. You just have to work harder to achieve your financial goals.
A basically happy, fun filled and prosperous month ahead. Enjoy. Last month's Grand Trine in the Water signs becomes even stronger this month - a strong positive for health, finance and love. With retrograde activity approaching the maximum for the year (this will happen in August) you might as well enjoy yourself as things in the world have slowed down. The 1st and 2nd (last month on the 31st as well) are great love and financial days. You do have two long term planets in stressful alignment with you, but they are overwhelmed by the harmonious aspects of the other planets. Health should be good. Physical exercise and head, scalp and face massage are always good for you. This month good emotional health is also important. Avoid depression like the plague. Keep the moods upbeat and constructive. In love the challenge is to bridge differences with the beloved. You and the beloved see things in opposite ways - but this need not be a blockage. If understood properly it can add depth and dimension to your judgement. Singles are not likely to marry these days, but still there can be plenty of fun and excitement in love. Until the 14th there are love opportunities at school or the place of worship. After the 14th love opportunities happen as you pursue your career goals. Be sure to attend career related parties and gatherings after the 14th. Your Financial Planet is still retrograde, but prosperity is still strong. You just need to be more perfect in your financial dealings and to study things more deeply.
Sagittarius

Finances are a bit stressful this month, but the love life sparkles. Saturn, your Financial Planet is still retrograde and receives challenging aspects to boot. So, you need to tough it out. The problems will pass (mostly) by next month. The good news here is that the spouse, partner or current love is having a good financial month and will likely be more generous. The 15th and 16th seem especially stressful. You seem on the outs with the money people in your life. Still avoid making important financial decisions, one way or another, until you have all the facts. Your love planet, Mercury, is moving rapidly this month. He will move through three signs and Houses of your Horoscope. This shows fast social progress. Also, it shows a fickleness in love. Your needs and desires change quickly. You always like intellectual type people - good communicators – and this is especially so until the 12th. After the 12th emotional intimacy becomes more important – and also, the sexual magnetism. After the 29th you are into fun and games - amusement. You gravitate to people who can show you a good time. You are still in the midst of a yearly love and social peak until the 21st. The 19th to the 21st is an exceptional love and social period. (It also brings good career news.) You're going out more and attending more parties and gatherings. You're also expanding the social circle. Health is reasonable but will improve greatly after the 21st. Safe sex and sexual moderation are important until the 14th - and make sure to eat right. After the 14th give more attention to the heart.
All your Capricorn traits are greatly magnified these days. Your management skills, organizational ability and business sense are better than ever. You have a great sense of what works on the earth - in practical life. But now, with your 7th House of love becoming more powerful you need to soften up a bit. Allow love to happen. Make yourself more receptive to it. It is good to see the downside of situations and figure out escape routes, but this can be overdone. Pessimism is the main enemy these days; worst case scenarios rarely happen so why overly dramatize them? Besides pessimism kills love. For singles there are at least 3 love opportunities happening this month. Your challenge is to balance your personal interests with those of others. What you want is important, but so is what the other wants. Find the balance. A lot of your socializing is work and career related. And it will help the career. For singles people involved with your career and health are alluring. Health needs more watching after the 21st. As always maintain high energy. Never let yourself get overtired. Enhance the health with arm and shoulder massage until the 12st. After the 12st watch the diet. Simple dietary changes can make a big difference. Breathing exercises are still good until the 12th. After the 12th water-based therapies are good. Long soaks in the tub or a natural spring will do wonders. After the 29th give more attention to the heart. Finances are good all month but especially until the 14th.
The planets are more or less equally balanced between the Eastern and Western hemispheres of the chart. So, this is a month where you need to balance your personal interests and desires with those of others. You can't go too far either way. But with dynamic Mars in your sign all month, this is more difficult to do. You could be too self-willed, too impatient, too much in a rush. Perhaps others see you as "spoiling for a fight" - too aggressive. As always with a strong Mars influence, watch the temper, and make haste slowly. Rush can lead to accidents or injury. Mars does bring some nice gifts though. You have more energy. You excel in exercise and sports (you're at your personal best now). The mental faculties are strengthened. The spouse, partner or current love seems to enjoy your "feistiness" - especially until the 21st. Love seems happy. After the 21st as your love planet moves into your 6th House, love is more serious (before that it was all about fun and games - entertainment). Emotional intimacy becomes important. You express love through practical service to the beloved and this is how you feel loved. There is more moodiness in love as well. Love and romantic opportunities can happen at the work place or with people involved in your health. After the 21st, good health for you means a healthy love and social life. Health is good this month. Finances are not as rapid as usual but very nice things are happening. After the 21st you're in a prosperous period - but there can be delays.
Pisces

This is a month for making psychological type breakthroughs - for handling things on the home front and for coming to terms with the past - especially the negatives in the past. Until the 21st your 4th House of home and family is very powerful. After the 21st, there is much power in the sign of Cancer which also rules these things. Health is good this month, but will get even better after the 21. A Grand Trine in the water signs - your native element - is in effect all month. This enhances your health, your creativity and your psychic gifts. It is excellent for the career too. Even though you're not as involved in career as much as usual, there are very positive things happening that you will see later on. Good health for you means good emotional health - so watch the moods and feelings and keep the harmony with the family. Diet is also more of an issue this month. On the 21st, as the Sun enters your 5th House you begin a yearly personal pleasure peak. With so many planets retrograde this month (we are near the maximum for the year) you might as well enjoy yourself. Luck often strikes when we are relaxed and having fun. Finances are good but get more complicated after the 26th as your Financial Planet goes retrograde. Your Financial Planet will spend the month in your spiritual 12th House so your financial intuition is good - after the 26th it will need more verification. Important purchases or investments should be done before the 26th – and preferably before the 21st. Love will go.