January 2018 Horoscopes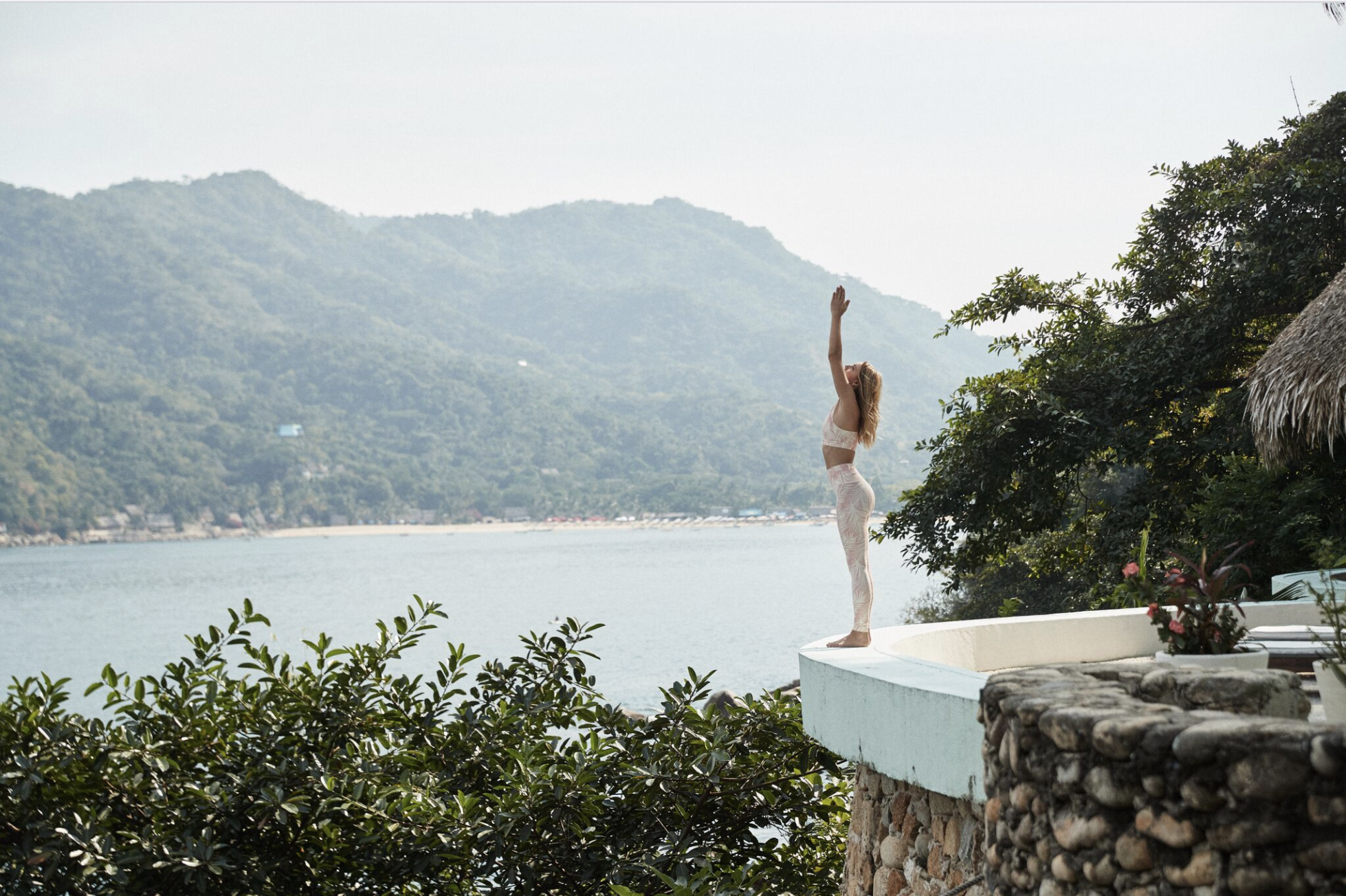 Aries
A busy, hectic, but successful month. The career is the main headline this month. Your 10th House is where the action is. 60% of the planets (a huge, huge percentage) are either there or moving through there. So, you're succeeding in your career. Promotions and/or pay raises wouldn't be a surprise. You're working hard for your success, earning every bit of it, but it's happening. The problem now is health and energy. You won't be able to avoid the demands of the career, but you can schedule more rest periods, schedule massages or more time at a health spa. Until the 11th thigh massage is powerful, after the 11th back and knee massage will be good. Regular visits to a chiropractor or osteopath might be a good idea. The most important thing is to maintain high energy. A Lunar Eclipse on the 31st occurs in your 5th House of children. They seem impacted. Do your best to keep them out of harm's way that period. Venus is sideswiped by this eclipse, so love gets tested and the beloved could be having personal dramas and needs your patience and understanding. It also shows a need to make financial changes - changes in strategy and thinking. Every Lunar Eclipse impacts the home and family and this one is no different. Your dream life is apt to be active (and usually negative) but don't pay too much attention. Dreams are not very reliable that period. Be more patient with family members.
Taurus
Basically a happy and harmonious month with a few challenges thrown in just to keep it interesting. Too much ease can be boring. This is the kind of month where a juicy theological or philosophical discussion is more interesting than a night out on the town. A very good month for college level students as there is much focus on their studies. Success comes, but through hard work and focus. Health is good this month, but after the 20th needs more attention. Until the 18th, enhance your health through back and knee massage. After the 18th (which is the more important time) enhance health through ankle and calf massage. You are very successful this month. On the 18th, the Lord of your Horoscope enters your 10th House of career and on the 20th the Sun enters. You are in top form - above everyone in your world. Family is supportive of career goals. Your career seems like a family project. Love is excellent but avoid the pitfall of power struggles. The 8th to the 10th is a powerful romantic period. For singles, it shows a romantic meeting at school, the place of worship or in a foreign country. A Lunar Eclipse on the 31st impacts on you pretty strongly. Repairs might be needed in the home. Family members are temperamental. You're making important changes to your health regime and to your image. Cars and communication equipment can behave erratically. Drive more carefully and defensively. Take a reduced schedule that period.
Gemini
Mercury, the Lord of your Horoscope, will be in your 7th House of love until the 11th. He is moving forward as well. You are active socially and very popular. The planetary power is overwhelmingly in the sector of "others". Let go of self will and self concern. Let others have their way so long as it isn't destructive. Your 8th House is where the action is this month. 60% of the planets are either there or moving through there, so, your spouse, partner or current love is prospering greatly. He or she is taking on more financial responsibilities, but the wherewithal is there to handle it. A great month to de-clutter your life. Great for detox regimes, losing weight and personal transformation. There will probably be more dealing with death - on a psychological level. The planets are ALL moving forward this month (very rare), so there is fast progress to your goals. Finance is not a major focus this month, but a Lunar Eclipse on the 31st will force important financial changes. Since these eclipses happen twice a year, you've handled this many times. Events will show you where your financial thinking and strategy are off base. The Lunar Eclipse happens in your 3rd House. Thus students below the college level are either changing schools or educational plans. There can be shakeups and disturbances at school. Drive more carefully this period. Phones, cars and communication equipment are likely to be temperamental. Some will need repair or replacement. A child or child figure in your life has an interesting job opportunity from the 8th to the 10th.
Cancer
Love and your social life are the main headlines this month. You're in the midst of a yearly love and social peak. Your 7th House is loaded with planets - 60% of the planets are there or moving through there this month - so the social life is hugely active. However, love seems "bittersweet". The opportunities are there but Saturn, now firmly established in your 7th House, tempers things. These new relationships will be tested and many will not pass the tests. Enjoy the social life for what it is - have fun - but try not to project too much on it. Time will show you who is who and what is what. A Lunar Eclipse on the 31st will create important changes in the financial life. It occurs in your money house. Next month's Solar Eclipse will also bring financial changes. You go through this a few times a year, but this year more so than usual. So, your financial thinking, strategy and planning needs to be revised. It is probably not realistic, as the events of the eclipse will show. Every Lunar Eclipse is strong on you (the Moon rules your Horoscope) so take a reduced schedule this eclipse period. Career is starting to become ever more important. The planetary power just crossed into the day side of your Horoscope last month, so your outer goals are now the focus. The 4th to the 9th brings career success and a happy opportunity - your career planet, Mars, and Jupiter are traveling together. A parent or parent figure prospers.
Leo
No one is more fun loving than you Leo, but this month there is a need to find your fun at work - as you're being productive. With some creativity, this can be done. Saturn is now in your 6th House of work for the next two and a half years. The good news here is that you have the opportunity to be unusually productive. If you re-structure and re-organize your work schedule, you'll find that you can achieve more with less. This is a great month for job seekers - though you need to be more selective. There are many, many job opportunities coming to you. This is so even for those already employed. Your focus on work is probably interfering with the love life, but after the 20th, love is much easier and more enjoyable. Your Sun (you) enters the 7th House of love and you begin a yearly love and social peak. Also the Sun will start to make nice aspects to your love planet. This is not a month for too much personal independence or self will. It is a time to defer to others - so long as it isn't destructive. You are unusually popular this month. There are travel opportunities from the<4th to the 9th. College level students enjoy success that period. A Lunar Eclipse on the 31st is strong on you. It occurs in your own sign, thus it signals a need to redefine yourself, your image and self concept. As you re-define yourself (a healthy thing), others will see you in a different light. Take a more reduced schedule this eclipse period.
Virgo
Even when you're having fun, there is some seriousness behind it. A practical kind of purpose. You have good ability to integrate fun and practicality this month. Relations with children and children figures in your life are bittersweet. On the one hand, you're very involved with them, devoted to them—on the other, they can be a burden. Health and energy are good this month. Your Health Planet, Uranus moves forward on the 2nd, so if changes in the health regime are necessary, it is OK to make them. Enhance the health through scalp and face massage, exercise and cranial sacral therapy. On the 20th, the Sun will move into your 6th House of health. Since the Sun is your spiritual planet, it shows that you get good results from spiritual healing techniques. Finances are good this month. The financial judgement is excellent - sound - conservative. You have a long term perspective on wealth. A good month to start disciplined savings or investment programs. On the 18th, your Financial Planet moves into Aquarius your 6th House. This would show earning from work and productivity, from the high tech world or your technological expertise. Finances are still good, but you're more experimental. Love is good this year. Jupiter and Mars are making nice aspects to your love planet, which is now in forward motion. Your sexual magnetism and libido is high, but don't ignore the spiritual compatibility. Your Financial Planet travels with Pluto from the 8th to the 10th which would show earnings through buying, selling, trading or your communication skills.
Libra
Health needs more attention this month - especially until the 20th. The domestic and family life seems very demanding. As always make sure to get enough rest. If you feel under the weather, have your feet massaged or see a spiritual type healer (or both). You're still in a very prosperous period. Benevolent Jupiter is still in your money house and Mars is traveling with him. This is still a good month for a business partnership or joint venture. If you are an investor, mergers will increase the value of your holdings. Your spouse, partner or current love is still very supportive of your financial goals - likewise your social contacts. Wealth and material support, like last month, is still a turn on in love. You gravitate to the rich. There are romantic opportunities for singles as you pursue your financial goals and with people involved in your finances. There is a happy romantic period from the 4th to the 9th - and it looks like it happens in the neighborhood or at some educational type setting. This is a great month for those of you involved in psychological type therapies - breakthroughs will happen. Parents and parent figures seem stern and demanding - perhaps over controlling. With Saturn now firmly in your 4th House (along with many other short term planets), the tendency will be to repress your emotions. You don't feel safe in expressing how you truly feel. But this repression can only go on for a limited time. It is akin to holding in a bowel movement. Eventually it will get expressed and usually in an unbalanced way. There are spiritual ways to express negative feeling in harmless ways.
Scorpio
Mars is still in your sign for most of the month (until the 27th). Thus, there are still wonderful job opportunities happening for job seekers. In fact, job seekers need not seek. It will just come to them naturally - the 4th to the 9th seems especially good for job opportunities. This position shows a focus on health, which is good because after the 20th it needs more attention. It shows someone who excels in exercise regimes and athletics. You're at your personal best these days. The problem with Mars in your sign, as our steady readers know, is the tendency to be combative, impatient, in a hurry. While this leads to more productivity, to achieving things quickly - it can also lead to conflict and accidents. There's a part of you that actually enjoys a good fight. The inner warrior is aroused and active. Though you seem physically very active this month, you're also mentally and intellectually active. Your 3rd House of communication and intellectual interests is still very strong all month. It tapers down after the 20th but is still prominent. Your philosophy seems to be a healthy mind in a healthy body - a desire for both physical and mental fitness. Students below the college level are working hard but seeing success in their studies. Teachers and marketing people likewise. With your love planet in conservative Capricorn until the 18th, you're more cautious in love. You want to see the "lay of the land" before getting too involved. This is basically a good thing. Love and romantic opportunity are close to home, in the neighborhood, at school, or in other kinds of educational settings. Your love planet travels with Pluto from the 8th to the 10th and this is especially good for romance. A Lunar Eclipse on the 31st shows career changes happening.
Sagittarius
A happy and prosperous month ahead. Enjoy. You're still very much in a yearly financial peak, until the 20th. The money house is very powerful, so earnings are likely to skyrocket. 60% of the planets are either in the money house or moving through there. Money can come from many places and many kinds of people. Sagittarius is not noted for financial management. They tend to be free earners and spenders. But these days, with Saturn in the money house, these skills are much improved. Love is still good - especially now that Saturn is out of your sign. Until the 11th, your love planet is in your sign and this brings love and love opportunities to you, without much effort or strategizing. You are being pursued. On the 11th, the love planet will move into the money house. This shows rich friends who are favorable to your financial plans. Your spouse, partner or current love is supportive financially. There are opportunities for business partnerships or joint ventures. For singles, this shows that wealth is a major allurement. Material gifts turn you on. This is how you show love and this is how you feel loved. For singles, there are romantic opportunities as you pursue your financial goals and with people involved in your finances. There is business travel happening this month. A Lunar Eclipse on the 31st can brings dreams of death or other encounters (usually psychological) with death. Try to avoid long trips that period. The spouse, partner or current love has a financial upheaval and needs to make changes.
Capricorn
You're still in a period of maximum independence this month - even more than last month. 60% of the planets are either in your sign or moving through there. The planetary power is supporting you and your goals. So, you have the power now to create conditions that you like. You don't need to consult with others or worry about what others think. They will support (eventually) your decisions. Love is not a major concern this month - but a Lunar Eclipse on the 31st will test your current relationship. The dirty laundry - repressed issues - come up for cleansing. Be more patient with the beloved that period. He or she could also be having personal dramas. Venus will be in your sign until the 18th, which shows a good personal appearance - a good sense of style. The social graces are strong. It will also bring happy career opportunities and the favor and support of bosses, parents and parent figures. They seem devoted to you. Finances need more work until the 20th. Earnings are happening but you're working harder for them. This will change after the 20th. On the 20th, as the Sun moves into your money house, you begin a yearly financial peak. A good period to pay down debt or to borrow - depending on your need. Venus in the money house (from the 18th onwards) again shows the financial favor of elders, bosses, parents and parent figures. Often this brings a pay raise (official or unofficial). If you have good ideas, this is period to attract outside investors to your projects. They're out there.
Aquarius
Basically a happy and very successful month. Jupiter, now firmly entrenched in your 10th House, is showing career success and advancement. Mars in your 10th House until the 27th shows that you're aggressive and active in the career, probably fending off competitors. It also shows that your gift of gab, your marketing and communication skills, are furthering the career. You challenge this month is balancing worldly interests (career) with your unworldly interests (your spiritual life). One takes you in one direction while the other takes you in the opposite direction. But you will find that your spiritual understanding and altruistic activities will actually help the career. It will also help you on a psychological level and help the love and family life. This is a month for important spiritual type breakthroughs, for supernatural type experiences and for an active and prophetic dream life. With both your love and career planets in the spiritual 12th House the message of the Horoscope is "get right spiritually and these other things will fall into place". Love looks very happy this month. Until the 20th, it is in spiritual type venues - the charity event, the meditation seminar, the prayer circle or spiritual lecture. Spiritual compatibility seems the most important factor. If that is there, other things can be worked out, but it's not so easy the other way around. On the 20th, your love planet, the Sun, moves into your sign. Love pursues you. A Lunar Eclipse on the 31st shows job changes and changes in the health regime. It can test your current relationship as well.
Pisces
Health and finances are excellent this month. Your Financial Planet travels with Jupiter from the 4
th
to the 9
th
bringing a nice payday and happy opportunity. Your Financial Planet, Mars, is moving forward and receiving very nice aspects. Money comes easily. Financial goals are easily achieved. Health is basically good, but a Lunar Eclipse on the 31
st
can bring changes to the health regime - necessary ones. It occurs in your 6th House. It
can also bring job changes - either in your present situation or with someplace new. Every Lunar Eclipse affects children and children figures in your life and this one is no exception. Do your best to keep them out of harm's way during the eclipse period. A parent of parent figure is forced to make important financial changes. Love is high on your agenda this month. The love planet, Mercury, is the most elevated planet until the 11
th
. This tends to success. It show focus. Until the 11
th, 
you are romantically allured to the high and mighty. Status and prestige are turn ons in love, and you are mixing with these kinds of people. After the 11
th, 
Mercury will move into Capricorn and though you still like status, you prefer a more equal kind of relationship. You are more cautious in love, which is perhaps a good thing. Caution is good, fear is not good. You need to discern the difference. Love and social opportunities happen online or as you are involved with groups, group activities and professional organizations.