August 2018 Horoscopes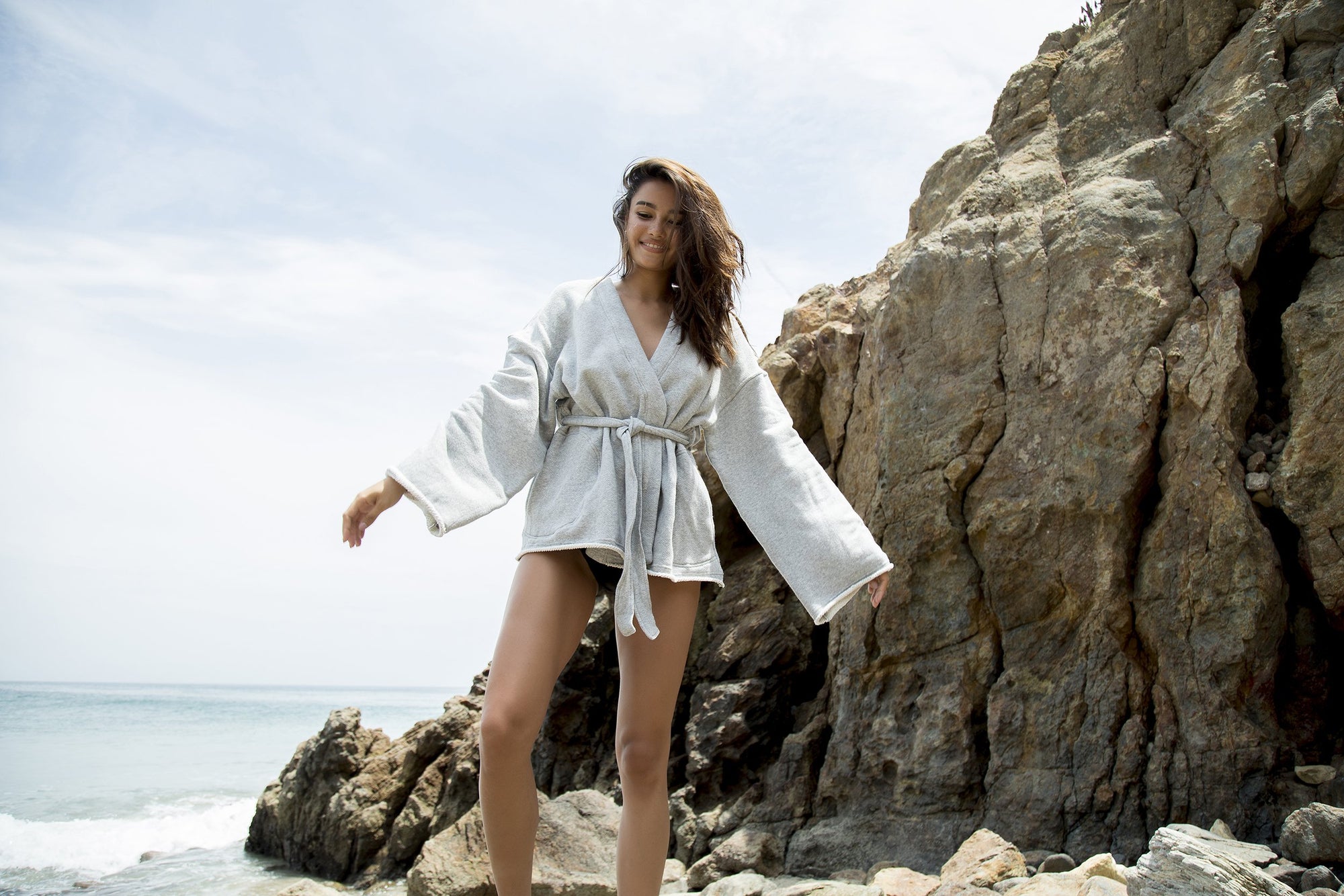 Aries
You're just coming off two eclipses and this month we have a very rare 3rd one - a Solar Eclipse on the 11th. This occurs in your 5th House of children. So once again, like last month, children and children figures are undergoing drama and change. They need to be kept out of harm's way and avoid stressful (daredevil type) activities. With your 5th House of speculations very strong this month (it was strong last month too), avoid speculations (though you are sorely tempted) around the eclipse period. Those of you involved in the creative or performing arts are making important changes in your creativity. A parent or parent figure has to make important financial changes. Mars, the Lord of your Horoscope, has been "out of bounds" since July 9th and is "out of bounds" this entire month, so you are moving outside your normal sphere these days - especially in your friendships and online activities. Venus, the planet that rules both love and finance, will have her solstice from the 5th to the 8th. She pauses in the heavens (in her latitudinal motion) and then changes direction, so a pause in love and finance seems called for — then a change of direction and attitude. Venus has been in Virgo since July 10th. This is not her most comfortable position - and could have stressed both love and finance. However, on the 7th she moves into her own sign of Libra and your 7th House where she is very comfortable and powerful on your behalf. You should see financial increase then. Love, too, should improve.
Taurus
Health and energy are improving day by day. On the 13th Mars moves away from his stressful aspect, and on the 22nd, the Sun starts to make harmonious aspects with you. The love life is also starting to improve as Jupiter, in your House of love, is moving forward again. Caution is still necessary in love though, your love planet is still retrograde. Another Solar Eclipse on the 11th impacts the home, family and a parent or parent figure. You had this drama last month too. Whatever was not corrected will get corrected now. Passions are likely to run high in the home, so be more patient with family members. Repairs could still be needed in the home. The dream life is likely to be agitated during the eclipse period, but don't pay too much attention. The dream world - the astral plane - is all roiled up by the eclipse. What you're seeing is mostly psychic flotsam and jetsam caused by the eclipse. Siblings and sibling figures are forced to make important financial changes. Parents and parent figures are having their relationships tested. Things calm down by the 22nd and you begin a yearly personal pleasure peak. Time to have some fun. Finances are more complicated this month as your Financial Planet, Mercury, is retrograde until the 19th. Avoid major purchases or investments that period. If you must do these things, do more homework. Financial opportunities come from family and family connections this month.
Gemini
Your love planet, Jupiter, started moving forward on July 10th and will be forward all month. Love is more clear now. Things should go better. Although this is not an especially strong career month, there are many positive developments happening behind the scenes. You are mixing with people of power and prestige this month and planting seeds with them. You will probably see the results of this later on in the year. Another Solar Eclipse this month (on the 11th) roils cars, communication equipment and brings dramas in the lives of siblings, sibling figures and neighbors. They should stay out of harm's way as much as possible. For you, it's a good idea to drive more carefully. The testing of cars and communication equipment often requires repair or replacement. The money people in your life are making important financial changes. Ministers, rabbis and Imams are having their relationships tested. This is probably happening with people in your place of worship too. Health is basically good this month, but after the 22nd needs more watching. There is nothing serious afoot, just lower than usual energy levels. Rest and relax more. A healthy social life contributes to good physical health. Finance doesn't seem a big deal this month. Your money house is basically empty (only the Moon will move through there on the 8th and 9th). This tends to the status quo. The 8th, 9th and 10th should be strong financial days. Earnings should be stronger from the 11th to the 26th as the Moon is waxing. You have more zest and enthusiasm for finance that period.
Cancer
There have been a lot of financial changes this past year and there are more coming. A Solar Eclipse on the 11th - the 3rd of the year (usually there are only two) - forces more change. Financial planning and strategy hasn't been realistic - as the events of the eclipse will show - and now change is needed. It's good that you are in a yearly financial peak. It shows a focus on finance and this is what is needed right now. As far as eclipses go, this one is relatively mild on you, but it won't hurt to take a reduced schedule anyway. There are dramas in the lives of the money people in your life - life changing kinds of dramas. This could also impact on your finances. Compared to some of the months you've had, health is reasonably good. Mars retrogrades into stressful alignment with you on the 13th - thus there are three long term planets stressing you. But the short term planets are in nice alignment with you - especially after the 22nd. Enhance health through thigh massage and herbal liver and colon cleanses. Soaking in the tub (or preferably a natural body of water) will also be good. Love is problematic these days. Try to avoid power struggles with the beloved. With your career planet now in your 7th House from the 13th onwards, a lot of your socializing is career related. Your career planet, Mars, has been "out of bounds" since July 9th and will be that way for the entire month ahead. You are outside your normal sphere in career - perhaps in pursuit of career objectives, perhaps because of the demands of the career. Career confidence could be better.
Leo
On August 11th, we will have the 3rd Solar Eclipse of the year - highly unusual. Generally there are only two, so this is a year where more personal re-definition is necessary. You've been constantly changing your image and appearance - constantly re-evaluating yourself - and the trend continues. Take a more relaxed schedule during this eclipse period. Often, this kind of eclipse (on the Lord of the Horoscope) shows detox happening in the body (this is not disease, just the body cleansing itself). You and your partner have to work harder on your relationship these days, but things should straighten out after the 22nd. Love is actually happy from the 22nd onwards - but Uranus' retrograde could complicate matters. Important love decisions - one way or another - shouldn't be made. Uranus will be retrograde for many more months. This is a time for getting clear in love. Finances are good but a bit slower than usual. Your Financial Planet is well placed, in your own sign. This shows windfalls and happy financial opportunities. The only problem is that he (Mercury) is retrograde until the 19th, so there can be delays and glitches involved. Prosperity is happening though - but slowly. After the 19th, when your Financial Planet starts moving forward, finances will get even better. Not only will Mercury be moving forward but you will begin a yearly financial peak starting on the 22nd. Health is good this month and gets even better on after the 13th as Mars moves away from his stressful aspect to you.
Virgo
A happy, healthy and prosperous month — enjoy. 90% and sometimes 100% of the planets are aligned in your favor. Health should be good. If there have been pre-existing conditions, you should hear good news about them. Probably they are in abeyance now. There is a Grand Trine in the Earth signs (your native element) from the 1st to the 7th and from the 23rd onwards. In general the earth element is strong, so your natural practicality and good management sense is stronger than usual. The pace of life is slower these days - we are at the maximum of retrograde activity - 60% retrograde from the 7th to the 19th - so the pace of life is more leisurely. If you take care to be perfect in all that you do (and Virgo is good at this), you will minimize delays and glitches. Love is good this year but more complicated in the month ahead. Your love planet is still retrograde, and after the 22nd, receives some stressful aspects. You are in a period of maximum personal independence this month - especially after the 22nd. While this is good for many things - making the changes you need to make - taking responsibility for your happiness - it is not that great for love. Too much independence - too much focus on the self - complicates love. This is a month for balancing your personal needs and desires with those of the beloved. Finances look good too. Your Financial Planet, Venus, moves into your money house on the 7th and stays there for the rest of the month. She will be in her own sign and House - thus more powerful on your behalf. Earning power is stronger.
Libra
The 3rd Solar Eclipse of the year occurs on the 11th and impacts on your friends, friendships, high tech equipment and software. Once again, all these areas get tested. Make sure important files are backed up and that you're anti-virus, anti-hacking software is up to date. It would be perfectly natural for high tech equipment to behave erratically during the period of the eclipse. Once again, there are dramas in the lives of friends and friendships can be tested for this reason. Bosses, elders, parents and parent figures are once gain forced to make important financial changes. They need to make adjustments. Children and children figures can be having love crises. On the 7th Venus, the Lord of your Horoscope, enters your sign. Your natural style and grace is even stronger than usual. Your appearance is at its personal best. But personal appearance and social grace is no guarantee for love - it's a help to be sure - but other factors are in play now. Your love planet, Mars, is not only retrograde all month but "out of bounds". Thus in love and in social matters you're mixing outside your normal sphere. You're in unknown territory. Your normally great social judgement is not up to its usual standard. So avoid major love decisions one way or another. You're still in a prosperous year but your Financial Planet is still retrograde. So be more careful - do more homework - when making major purchases or important financial decisions. Health needs more watching this month - especially after the 13th. Enhance your health - as always - through foot massage and through spiritual healing techniques.
Scorpio
The Solar Eclipse of the 11th - the 3rd Solar Eclipse this year - once again shakes up the career and brings dramas in the lives of the people involved in your career. There can be shakeups in your company and industry. The government can make new rules that change the game plan. These changes will ultimately be good, but can be challenging while they're happening. You're still in a yearly career peak until the 22nd. This is good because it shows focus - and that's what's needed during the turmoil. You have to be alert and on the case. Finances are excellent this month. Your Financial Planet, Jupiter, is in your sign and moving forward again. Money is seeking you. Finances will be even better after the 22nd than before. When it comes to finance, just go about your business and the opportunities will find you. Children and children figures seem lacking in direction this month. This has been the case for a few months now. Probably you're spending more on them. Health and energy could be better until the 22nd. With so many planets retrograde - we are that maximum for the year from the 7th to the 19th - you might as well rest and relax more. Your Health Planet, Mars, is not only retrograde (until the 27th) but "out of bounds" all month. So, in health matters you are searching and exploring "outside the box". But don't make drastic changes to the health regime just yet. Study and research more. Until the 13th enhance the health through ankle and calf massage. After the 13th back and knee massage will be powerful. Scalp massage and cranial sacral therapy are always good for you.
Sagittarius
If it weren't for the Solar Eclipse of the 11th - the 3rd one this year - you would be in Sagittarius heaven this month. Your 9th House of travel, religion and higher education is very powerful. The cosmos impels you to do that which you most love to do, but avoid foreign travel during the Solar Eclipse period of the 11th (a few days before and after). If you must travel, schedule your flights around this period. This eclipse impacts on college level students (and those about to enter). There are changes in educational plans - perhaps changes of majors and schools. There can be shakeups in your college, university and place of worship too. There are personal dramas in the lives of religious and educational figures in your life. The month ahead looks very successful. The going is slow - retrograde activity is at the maximum for the year - but progress is happening. On the 22nd, the Sun enters your 10th House of career and you begin a yearly career peak. Many career doubts will resolve themselves after the 19th as your career planet, Mercury, starts moving forward again. A very good idea to take courses related to the career. This will enhance things. Love is complicated until the 19th as your love planet , Mercury, is retrograde. So go slow in love and let things happen as they happen. You're very much into a "love at first sight" kind of mode these days. But don't leap too quickly. Social judgement will improve after the 19th.
Capricorn
Many retrogrades this month - the maximum for the year - are not a big deal for Capricorn. You are naturally slow and cautious. You are naturally careful. You will weather this much easier than most of the signs. Love doesn't seem a major interest this month. Your 7th House of love is basically empty (only the Moon moves through there on the 8th and 9th). This tends to the status quo. It shows a basic contentment with things as they are. Your Financial Planet, Uranus, goes retrograde on the 7th, so finances can be slower than usual. Earnings will happen of course, but with more glitches and delays. No need to lecture Capricorn about being more careful in finance - you are already like that. Prosperity will be improve after the 22nd. The Solar Eclipse of the 11th occurs in your 8th House and impacts on the Lord of the 8th House. So take a more reduced schedule that period. It can bring encounters with death (and why should we tempt the dark angel more than is necessary?), near death kinds of experiences (perhaps with people you know or you are close to) and often dreams of death. This is not punishment. The planets are not out to get you. There is only a need to understand this subject in a deeper way. Often this message is "life is short, it can change in an instant, get down to the really important things of life". The spouse, partner or current love is forced to make dramatic financial changes. There can be upheavals with insurance payments or tax issues.
Aquarius
Mars retrogrades out of your sign on the 13th, so there is less rush and impatience - a good thing. We are at maximum retrograde activity for the year this month and patience is more needed than ever. The fighting spirit will not be helpful in love either. The Solar Eclipse of the 11th is going to once again (the 3rd time this year) test your current relationship. Sometimes the flaws in the relationship are brought up so that they can be resolved. Sometimes the testing happens because of personal dramas in the life of the beloved - its not really about the relationship. Friendships of the heart also get tested. There are shakeups in your social circle. If you ride through the eclipse you will see improvement in love after the 21st. You are in the midst of a yearly love and social peak until the 22nd and this is a good thing. You're paying more attention here and that's exactly what is needed. Until the 22nd, love is about fun. Singles gravitate to people who can show them a good time. Those involved in a relationship want to have more fun with the beloved. After the 22nd, love is more serious. Love is shown in practical kinds of ways - through practical service to the beloved (and vice versa). The sexual magnetism seems unusually important in love all month. Your financial situation is basically good. Don't let the slowness of things give you the wrong idea. Your good financial intuition needs more verification this month. Health improves after the 22nd.
Pisces
We've had high retrograde activity for the past two months and now it gets even stronger. Though outwardly there's not much we can do about this - we can try to minimize delays by being more perfect in what we do - the important thing is to be philosophical about it. To understand what's happening and not to project more onto things than are really happening. Your Financial Planet is still retrograde until the 27th - and "out of bounds" to boot. So you're outside your usual sphere in your financial life - outside of your "comfort zone" - it is understandable that financial confidence is not what it should be. Avoid making important purchases or investments until after the 27th. Your forays into the "financial unknown" should be for research - for learning - not so much for doing. Financial judgement is sound after the 27th. Your Financial Planet will be in conservative Capricorn - a good thing. A Solar Eclipse on the 11th - the 3rd one this year - again brings job changes, changes in the conditions of work and changes in the health regime. (This will go on for a few months). Your love life, like most other areas of life, is slow until the 19th as your love planet is retrograde. But afterwards love will pick up. On the 22nd the Sun will enter your 7th House of love and you begin a yearly love and social peak. This month singles seem allured to health professionals and to people involved in their health. There are love opportunities at the work place as well.