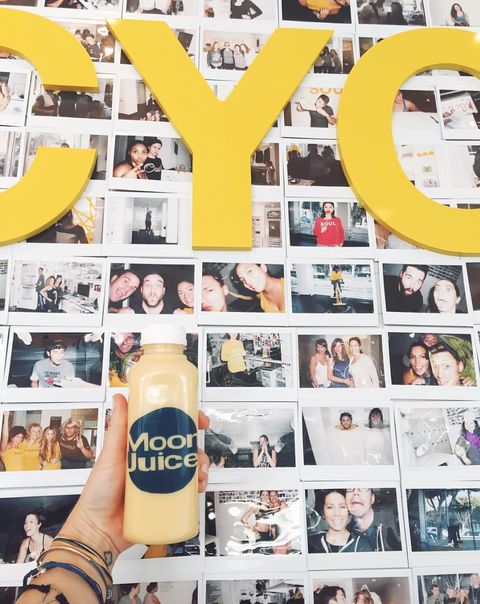 Sand Sisters LA + Spiritual Gangster SoulCycle Fundraiser
Find your SOUL MATE (YOU) and open your heart to endless opportunities at the Sand Sisters LA + Spiritual Gangster SoulCycle Fundraiser. All proceeds benefit Sand Sisters Los Angeles, a youth empowerment organization encouraging children to be active, make healthy decisions and have high self esteem!
Join us for an awesome class at SoulCycle Santa Monica, refreshments from Venice Juice spot Moon Juice, and then walk to the park and make floral head crowns and inspirational talks.
Meet an amazing community of women who believe in self-love, giving back, and raising their vibrations and the vibration of the world around them. Sand Sisters LA is an educational program designed to empower Los Angeles youth be active, healthy and build self-esteem through character building programs. Through our programs outlined below, each avenue strives to make sure each child values their unique qualities that set them apart from others and gives them the tools to be their best selves. Sand Sisters LA strives to empower girls to see themselves as confident, strong, intelligent and one-of-a-kind.
 __________________________________________________________________
Why we do it: Self esteem is an important determinant of adolescent mental and physical development. Research suggests that children are affected by how much they feel accepted, liked and loved. Much of the influence of an individual's self esteem comes from early positive experiences with adults. Helping children develop self esteem is a matter of helping them gather evidence that they are competent and capable. When adults create opportunities for children to excel and experience success, they are helping children develop a sense of self worth.
52% of girls ages 7-21 are unhappy with their appearance
During the past 30 years, obesity rates have doubled for adults and preschool children, while tripling among school age children and adolescents in the U.S.
Obesity in children and adolescents carries serious health consequences such as heart disease, arthritis, diabetes, asthma, poor self esteem, depression and more
Low self esteem is a main cause of depression, which 35 million people suffer from worldwide
Their passion for spreading good vibes and creating a healthy community for girls has spread to amazing and inspiring events for adults! Founder Tedi Serge says, "So many of our parents and friends have told us that they want to have Sand Sisters events for adults, so we listened to them! We are now holding monthly women empowerment events and connecting with the LA community outside of education. We have a great and diverse group of people who are all believers of our mission and want to help us spread awareness for the need of female empowerment programs reaching our youth!"
 "Women are the strongest forces of nature. They create all life on this earth and are the glue that holds everything together. Growing up I was blessed with mentors outside of my family who pushed me to excel beyond what I thought I was capable of achieving. It's important to always have the support of a role model and when you get old enough, return the favor and set the example for little girls who look up to you." - Sonya Serge
Event Details: Sand Sisters LA + Spiritual Gangster SoulCycle Charity Ride
Date: Saturday, February 27, 2016
Time: 2:00pm
Max Cap: 60 women
Swag Donors: Spiritual Gangster, Moon Juice, Pura Vida Bracelets, Nobody But Joe coffee scrub, and Essentia water.
 Check out more on the amazing Sand Sisters LA
here.