Style Guide: On and Off the Mat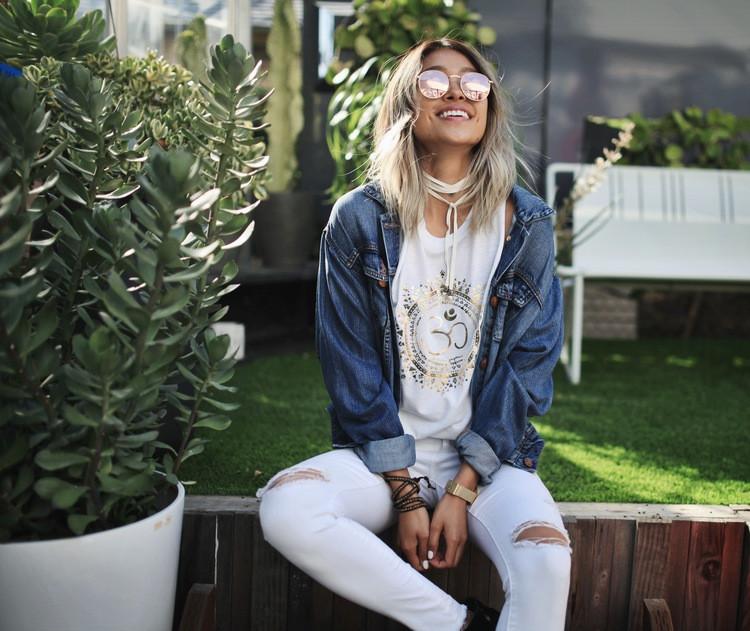 It's a good day when the same tank you wear to yoga can also take you shopping, grabbing lunch with friends, and even date night. Health, fitness, and fashion blogger Remi Ishizuka walked us through her favorite "On and Off" the mat styles during a week in Venice beach.
Remi in the Good Vibe Tribe Sweatshirt  
Something I've noticed recently is how versatile my wardrobe is.  I love being able to effortlessly transition my favorite basics from working out to running errands to a date night with my boyfriend. 
I picked my favorite Spiritual Gangster pieces and put them to the test. Follow along with my On and Off the Mat summer styles.
First up is the super soft Good Vibe Tribe Sweatshirt. It's so cozy that you can simply roll out of bed and head off to yoga while still looking chic. I turned this yoga look into a casual-brunch-friendly outfit by ditching the leggings for white shorts and adding a leather backpack to meet a friend on Abbot Kinney.
Another basic that transitions well from 'on the mat' to 'off the mat' are racer-back tanks, so that you can easily play with different types of sport bra silhouettes. I love pairing the light weight Karma Favorite tank for a fun beach work out and casual errands after.
What I really love about the Om Mandala Coachella tank is the deep arm holes that can effortlessly transition from yoga and meditation to a date night just by adding a few accessories. 
I love pairing this simple tank with booties, ripped jeans, and a slouchy jean jacket for a pop of color.
I hope you babes enjoyed this post. I had a lot of fun putting it together! 
Which pieces do you find yourself wearing on the mat and off the mat? 
Feel free to leave me a comment below 
XX
Remi